West Palm Beach Premises Liability Attorneys

– Client Reviews

Most personal injury lawsuits are based on neglect, and premises liability cases are no exception. When an individual enters a property, they do so with expectations of not being injured. Their expectations are reasonable because property owners are responsible for maintaining a safe environment for all visitors. However, some owners fail to maintain their property, which can cause serious, even life-threatening injuries to those who visit.
The law governs circumstances in which an individual is injured due to the dangerous conditions of a commercial or residential property. Therefore, if you or someone you love was harmed due to the negligent upkeep of another person's property, you may be entitled to file a lawsuit and receive compensation for your damages.
At the law offices of Gordon & Partners, our West Palm Beach premises liability attorneys believe every Florida resident has the right to expect both public and private property to meet the minimum safety requirements allowed by law. If you have been injured due to the negligence of a property owner, our premises liability attorneys may be able to help you pursue justice and financial compensation.
To explore your legal options, contact our West Palm Beach premises liability attorneys today.
Common Premises Liability Claims
There are many instances in which an individual can sustain an unexpected injury due to the carelessness of a property owner. For example, a person visiting a supermarket may slip and fall if an employee fails to identify and clean merchandise spilled in an aisle. Additionally, an individual may sustain life-threatening injuries from a falling tree branch if a property owner fails to trim or adequately care for their trees.
Piles of clothing on a retail store floor, an unfenced construction site and rickety stairs in an apartment complex are also potential circumstances that may warrant a premises liability claim. These situations, and many others, may provide grounds for an injured victim to file a lawsuit and obtain a verdict or settlement for financial compensation.
Some of the most common premises liability claims include the following circumstances:
Falling ceilings
Lack of security
Elevator and escalator failures
Unsafe walkways
Exposure to poisonous substances
Fires
Unsafe structures
Electrocution
Snow and ice accidents
Poor retail store maintenance
Amusement park accidents
However, it is important to note that not all instances will provide sufficient grounds to file a claim. In order for premises liability laws to be enforced, the defendant must actually own or be responsible for the maintenance of the property where the accident occurred. They must also be guilty of negligence or wrongdoing that resulted in injury to the individual.
Unfortunately, premises liability claims have become increasingly difficult to prove due to the volume of false claims filed against innocent landholders. In fact, most state laws now tend to favor the property owner, as many victims inflict injuries on themselves in an attempt to receive a payout.
At Gordon & Partners, our West Palm Beach premises liability attorneys have decades of experience representing victims who were injured while on another individual's property. We have the knowledge and resources necessary to prove a property owner was at fault for the accident and should therefore be held accountable.
Our premise liability attorneys have helped thousands of injured victims receive favorable verdicts or settlements, and we are prepared to do the same for you. Contact us today for a free, no obligation review of your claim.
Find out if you have a claim. Complete a Free Case Evaluation form.
Land Owner Responsibilities
Premises liability laws were created with the intention of protecting people who are on or near property where dangerous conditions are present. While not all instances of a slip and fall or similar injury will qualify for a liability claim, many instances result in lawsuits that are settled in favor of the injured victim.
With this in mind, the way in which a person enters a property will play a role in determining if they have grounds to file a premises liability lawsuit. A victim may enter a property as:
Invitee – Anyone who has entered another's land or property with the expressed permission of the land owner or primary property occupier is considered an invitee.
With private property, invitees are often given permission to enter the area for hunting purposes or to provide the land owner with some type of commercial benefit, such as logging, home repair or building renovation. With public property, invitees are usually given permission to enter solely for the commercial benefit of the property owner.
An example of a public property invitee is a customer in a department store. The store has invited the customer in with the intention of selling them a product. In this instance, it is the responsibility of the property owner or manager to ensure the invitee is aware of or protected from any potential situations that may cause injury.
Licensee – A licensee is a person who enters the premises or property with the permission of the land owner or occupier, but not for business or commercial purposes. Most often, licensees are friends, neighbors or family members who have been invited to an owner or occupier's residence. It is the responsibility of the land owner or occupier to alert or keep the licensee away from any potential areas of injury on the property.
For example, if an owner or occupant knew about a faulty step on a staircase in their home, yet they failed to alert a licensee to the potential danger of using the staircase, they may be held liable for causing an injury or accident.
Trespasser – As the name implies, a trespasser is someone who ventures on or into a property or premises without the permission of the landowner or occupier. In most cases, if the owner has not given permission or is not aware of the trespassers presence (also known as an "undiscovered trespasser"), they have no obligation or duty to warn of any dangers that may make their premises unsafe to another person.
A common example of a trespasser is someone who walks through a front yard or onto the porch of an owner/occupier's home with the intent to sell a product, promote a political candidate or solicit a donation.
If you were injured on someone else's property, it is critical to seek medical attention right away. The longer you wait to see a doctor, the greater the chance your injuries will worsen. After seeing a physician, contact our West Palm Beach premises liability attorneys to explore your legal options.
CHAT LIVE with a legal representative now.
Contact Our West Palm Beach Premises Liability Attorneys Today
No one deserves to be injured due to the negligent actions of another, and no victim deserves to suffer devastating consequences following an injury, such as debilitating pain, thousands of dollars in medical debt or lost income due to an inability to work.
If you have suffered and injury that was caused by a property owner's carelessness, we can help. During this difficult time, let our lawyers fight to secure your financial stability by holding the responsible parties accountable for your injury.
With more than 200 years of combined legal experience, our West Palm Beach premises liability attorneys have the knowledge and resources necessary to successfully represent your claim and help you win the maximum amount of compensation allowed by law.
For more information about the legal rights available to premises liability victims and their families, or to schedule a free consultation with one of our reputable West Palm Beach premises liability attorneys, contact us today.
For a free case review, call 1 (855) 722-2552 or fill out a Free Case Evaluation form.
Verdicts & Settlements
R.J. Reynolds Tobacco Company product liability.
R.J. Reynolds Tobacco Company product liability.
Jury verdict for the wrongful death of a 63-year-old man survived by his widow.
Verdict against cigarette manufacturer for family of local lawyer who died of lung cancer.
Verdict against tobacco manufacturer for family of man who died from lung cancer as a result of smoking.
Verdict for widow of man who died of lung cancer as a result of addiction to smoking.
Gordon and Partners, along with co-counsel, recently represented the family of a smoker who passed away when she was 60 years old from lung cancer caused from her long time addiction to smoking cigarettes since she was a young girl. The case was tried in Lowell, Massachusetts and resulted in a verdict of 17 million dollars on May 31, 2019.
Recovery for man and family for injuries caused by a defective auto part.
Verdict for a smoker who contracted cancer of the jaw.
A Pinellas County jury verdict for the estate of a man who died of lung cancer at the age of 42.
View more results
Live Chat Now
Recent News
Featured Attorney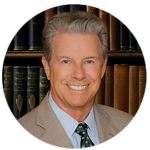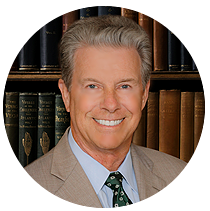 Robert E. Gordon
Robert E. Gordon is a personal injury attorney and founding member of the law Offices of Gordon & Partners. He is a strong advocate in fighting for the injured.
Read more