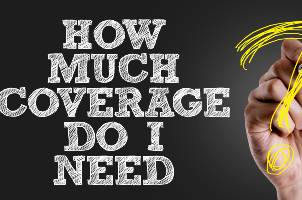 Uninsured motorist (UM)/underinsured motorist (UIM) insurance can cover you when you are in a crash with an at-fault driver who does not carry or have enough bodily injury liability insurance. The amount of compensation the insurance company will pay to cover your injuries and damages will depend on your coverage limits. The higher the limits on your policy, the more the insurance company will pay if you validate your claim.
However, Florida does allow you to stack UM/UIM insurance, which could increase your coverage limits. Our auto accident attorneys in West Palm Beach further discuss what stacking UM/UIM motorist insurance means and why drivers should strongly consider purchasing more than their coverage limits.
If you have been in a crash and your claim has been devalued or denied by the insurance company, we are ready to help. Our attorneys can review your claim and go over your options in a free consultation.
What Does It Mean to Stack Uninsured/Underinsured Motorist Insurance?
Stacking refers to increasing insurance coverage limits in the event a crash involves an uninsured or underinsured driver. UM/UIM insurance must be offered as an option in all auto insurance policies. Florida drivers are not required to carry UM/UIM insurance, but many drivers do for added protection.
Stacked insurance adds UM/UIM insurance for multiple vehicles or policies to increase the amount of compensation available to help pay for medical bills, replace lost income and other damages in a crash.
However, stacking UM/UIM insurance is only possible if the uninsured or underinsured driver was at fault for the crash. Additionally, only UM/UIM bodily injury coverage can be stacked. Drivers generally cannot stack property liability coverage. Stacking can be helpful in particularly catastrophic crashes.
Stacking Uninsured/Underinsured Motorist Insurance in Florida
There are two ways to stack UM/UIM insurance in Florida: stacking across multiple policies or stacking within one insurance policy. Our attorneys are ready to help you determine the best option for you.
Stacking Across Multiple Policies
You may be able to stack your UM/UIM insurance limits if you have multiple cars insured under multiple policies. This type of stacking across multiple policies is called horizontal stacking. It is important to note that stacking multiple policies generally only applies to policies from a single company.
Many drivers have their names on their spouse's insurance policy in addition to their own insurance policy. For instance, say your auto insurance policy includes a UM coverage limit of $35,000. Your name is also on your spouse's insurance policy, which has $25,000 in UM coverage. You can stack these policies for $60,000 in coverage when involved in a crash with an uninsured driver.
Stacking Within One Policy
You could also stack your UM/UIM insurance limits if you have one auto insurance policy that covers multiple cars. Each car has its own coverage limit. Stacking within one policy is called vertical stacking.
For instance, say you have two cars that are covered under the same auto policy. This policy provides $20,000 of UM coverage for each car. You could stack the UM coverage for both cars for $40,000.
Why Should Drivers Purchase More Than Their Coverage Limits?
Florida law requires that all drivers carry certain amounts of auto insurance coverage. However, as a no-fault state, the insurance requirements for Florida drivers are different than in other states.
Bodily injury insurance is optional, which is why many drivers rely on personal injury protection (PIP) to protect them in a crash if they are injured. This includes crashes involving uninsured drivers. Florida has a larger percentage of uninsured drivers compared to many other states.
That is why drivers should consider purchasing more than their coverage limits. The minimum state requirements may not be enough coverage in the event of a serious or fatal crash. UM/UIM coverage can help protect you, your passengers, or anyone else that is included in your policy if you are harmed by a driver with no insurance or a driver with not enough insurance to cover all your damages.
Stacked UM/UIM insurance may help you with your claim if you have been involved in a crash with your car. If you are driving someone else's car, stacked insurance will also follow you and cover you. Stacked insurance in Florida could even cover you as a passenger in another's car or as a pedestrian or bicyclist.
If you are in a crash with a non-stacked policy, you will not be covered if a crash takes place in a car that is not covered. Stacked insurance may come with a higher premium, but it can offer great protection.
Injured in a Crash? Contact Our Firm for Trusted Legal Help
If you need legal help after a crash, we are here to help. Our firm has decades of experience helping crash victims obtain the maximum compensation possible for their damages. You can learn more about your rights and the legal options available to you during a risk-free, zero-obligation consultation.
There are zero upfront fees to retain our services. We only get paid if we help you obtain a recovery.
Available 24/7 to take your call. Ph: 1 (855) 722-2552