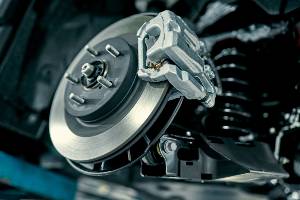 Brake failure is often not the cause of a motor vehicle accident. However, when brake failure does happen, it is often in larger vehicles, such as semi-trucks or larger trucks. If you have been injured in a crash caused by brake failure, it is important to understand your rights and legal options.
You may be able to seek compensation for your injuries and damages. In these cases, there may multiple liable parties and insurance companies involved that may try to challenge or refute your claim. This is why we recommend working with an experienced vehicle accident lawyer in West Palm Beach.
Contact our firm today to schedule a free initial consultation. This meeting comes with no obligation to retain our services. There are no upfront fees if you have a case and no fees while we work the case.
What Factors Can Cause Brakes to Fail?
Brakes have a limited lifespan. They can wear over time and stop working. Other times, brakes are poorly designed or have a manufacturing defect and fail to properly function at all.
Some of the most common reasons for brake failure include, but are not limited to:
Improper maintenance – All drivers have a duty to regularly inspect and maintain their vehicle's brakes. Failures can happen when brake issues are not detected or fixed in time due to poor maintenance. Worn out brakes should be addressed immediately to avoid a crash.
Unbalanced brakes – Brakes can become unbalanced when mechanical brake parts do not match and need to work harder than others. Unbalanced brakes can cause brakes to overheat and lock, which can lead to a driver losing control of his or her vehicle and cause a crash.
Manufacturing defects – In some cases, a vehicle's brakes may have a design or manufacturing defect that prevents the brakes from properly functioning. Even safe and responsible drivers may experience brake failure and end up skidding and hitting another vehicle.
Brake issues may include a grinding or screeching noise when the brakes are applied, a pulsating brake pedal, or the vehicle pulling to one side while braking. Brake failure is a serious risk that can put you, your passengers and other motorists sharing the roadway at risk of serious injury.
Be sure to get routine inspections and take your vehicle to the repair shop to have your brakes checked if you think you may have an issue. This is even more important if you have an older vehicle.
Commercial Truck Crashes Caused by Failed Brakes
Brake failure is most often associated with commercial truck crashes. When a truck's brakes fail, the results can be disastrous. Truck drivers have a duty to properly maintain their trucks and keep a record of it. They must take precautions to keep their vehicles safe and avoid a crash.
Poorly trained or negligent truck drivers may rely too heavily on their brakes instead of slowing down gradually. This can be an issue if the brakes get too worn out or overheated. Excessively or improperly braking, especially going downhill, can cause brake failure and an inability to stop the truck.
A truck carrying too much weight may also have difficulty stopping even if the truck is properly maintained. An overloaded truck will require more braking power than usual to even slow down. Excess cargo weight can make a truck's brake system more likely to fail in bad weather or poor road conditions.
Brake failure can also happen when a truck has an unloaded trailer or no trailer. Brakes are designed to operate under the weight of a fully loaded trailer. Without a load, there is less weight placed on the rear of the tires than the front ones. If a truck driver has to slam on his or her brakes, it can make it harder to keep the truck under control. More distance is required to come to a stop, increasing the risk of a crash.
Who is Liable for a Crash Due to Brake Failure?
Any of the following parties may be liable for a crash due to brake failure:
The truck driver or owner of the vehicle if poor maintenance led to brake failure and the crash
The trucking company if they neglected to perform routine inspections on the commercial vehicle to ensure that it was safe to operate on the roadway
The vehicle manufacturer if the brakes were deemed defective and this defect caused the crash
The mechanic or repair shop if the installation of the brake part or component was done incorrectly or the brakes were left in the vehicle in a faulty condition
If you or someone you care about has been injured in a crash caused by failed brakes, you may be eligible to file a claim against one or more of these parties. These cases can be difficult to prove and be time-consuming, which is why you should consider having a lawyer representing your best interests.
How to Build a Strong Case for Compensation
A lawyer at our firm is ready to help you build a strong case for compensation. This will require a thorough investigation and supportive evidence to show that negligence contributed to the crash.
The at-fault party may claim that the brake failure happened suddenly. The at-fault party may say they had no idea that it was going to happen to try and get out of being held liable for damages. Your lawyer could help show that the other driver knew about the issue with the brakes and decide to operate the vehicle anyway. That would demonstrate an act of negligence and may make the driver responsible for your damages.
Your lawyer may consult with vehicle experts, such as a brake engineer, to identify any possible defects. He or she may even work with an accident reconstructionist to help determine why the brakes failed.
Decades Fighting for Crash Victims' Rights
At Gordon & Partners, we understand how difficult it can be after a crash. You may be feeling overwhelmed and unsure about what to do next. If your crash was due to brake failure, there may be multiple liable parties involved, which makes filing a claim more complicated.
Our lawyers are here to help. The initial consultation we offer is free of charge so there is no risk to you. There is no obligation to hire our firm after meeting with us, but if you do, you pay nothing up front. We only get paid if you get paid.
Licensed. Local. Lawyers. Ph: 1 (855) 722-2552