Product Liability Lawyers in West Palm Beach

– Client Reviews

When a consumer is severely injured by a dangerous or defective product or one that lacks adequate warning labels, legal action may be necessary to hold the manufacturer responsible and recover financial compensation for the victim.
At Gordon & Partners, our West Palm Beach product liability lawyers are well-versed in the laws that protect consumers against the harm caused by a defective product.
Have you or someone you love suffered an injury or property damage due to a defective product? As a victim, you may be entitled to file a product liability lawsuit for damages you suffered. Contact a product liability attorney to find out if you are eligible to file a lawsuit.
For a free consultation, call 1 (855) 722-2552 or fill out a contact form.
How Do I Know if I Have a Product Liability Case?
When you sustain an injury due to a faulty product, a number of parties may be held liable. According to Florida product liability law, a manufacturer, distributor, or seller of a product can face legal responsibility if the product is deemed to pose an unreasonably hazardous risk. There are several circumstances that create grounds for a product liability claim in the State of Florida. These are:
Breach of implied warranty. To put this in simple terms, a product must work for its intended purpose or purposes. If the product fails to function as intended without any fault from the user, the manufacturer can be held liable for breaching the implied warranty.
Loss and/or injury. This is pretty straightforward. If you have suffered monetary loss or an injury after using a product as intended, you may have a pretty sturdy product liability case.
Design or manufacturing defect. First of all, in the State of Florida, the assessment of a product's unreasonableness relies on the consumer-expectation test. This test establishes that a product is considered unreasonably hazardous if it fails to function safely when used as anticipated by the typical consumer. So, if a product is deemed unreasonably dangerous due to defective design, such as a tool without a handguard, or a toy with parts that can easily be swallowed, the company that designed the product can be held liable. On the other hand, there are manufacturing defects which can occur even if a product has a safe design. These defects usually occur due to human error, or machine malfunction; a few examples would be poor assembly, lack of bolts and screws, etc.
Failure to warn. If there are any risks related to a certain product, the manufacturer has a legal obligation to warn the consumer of those particular risks. When warnings are missing, the product could actually be considered defective. Marketing defects also fall into this category. In certain cases, a marketing campaign may misinform the user about a potential hazard related to a product.
Product liability cases can often become quite complex. Manufacturing and design companies often employ teams of insurance defense lawyers to defend their products.
Our West Palm Beach product liability attorneys have your best interests in mind and are here to defend you.
As experienced personal injury attorneys, we have a well-earned reputation of fighting for the injured, and not for large firms or corporations. Our skilled team of attorneys has the knowledge and resources to fight for your rights against these large companies.
Types of Product Liability
Product designers, manufacturers, and vendors can all contribute to a product-related injury. There are three types of claims a West Palm Beach product liability lawyer may bring forward if you or someone you know was hurt by a faulty product:
Strict Liability – With a strict liability claim, the injured party must prove that a defect exists and injury or illness was sustained as a result of the defect. If it can be proven that the defect exists, the manufacturer may be held strictly liable no matter if they exercised extreme caution when designing, manufacturing or distributing the product.
Negligence – One of the most common types of claims is based on negligence. First, it must be proven that the defendant had a duty to sell a safe product. Second, the consumer must prove the defendant breached this duty. Lastly, it must be proven that the dangerous or defective product caused injuries. Most commonly, negligence occurs during the design or manufacturing stages. However, it can also occur if a company fails to foresee different or potentially dangerous uses for the product. Negligence can also occur if a company fails to inspect the product sufficiently for side effects.
Breach of warranty – There are two types of warranties—express and implied. Express warranties are explicitly stated by the manufacturer or seller. These types of warranties are usually found in written statements or advertising and demonstrate that no injuries will occur if the product is used properly. An implied warranty is based on the reasonable expectation that a buyer will use the product as intended and the product will work without injuring anyone.
According to the U.S. Consumer Product Safety Commission, each year more than 29 million injuries and thousands of deaths are related to consumer products. Regardless of how the defect occurs, product injuries can cause significant pain, suffering, and loss for not only the victim of the injury but also their families and other dependents.
Contact a West Palm Beach product liability lawyer for a free case evaluation if you have been injured or fallen ill due to a defective or dangerous product.
Call 1 (855) 722-2552 or fill out a Free Case Evaluation.
Examples of Dangerous Products
At the law offices of Gordon & Partners, our highly skilled team of West Palm Beach product liability attorneys is currently accepting clients in a number of defective product cases. We help all injury victims determine if they have sufficient grounds to file a lawsuit for compensation.
Some examples of defective products include:
Child car seats
Defective vehicle parts
Baby cribs
Dangerous toys
Tainted food products
Over-the-counter medications
Our West Palm Beach product liability attorneys are vigilant in determining when new products are dangerous. If you were recently injured and believe that a specific product caused the injury, call us for a free legal consultation.
Call 1 (855) 722-2552 to find out if you have a case.
Common Injuries Associated with Defective Products
In cases of accidents involving defective products, the injuries often span a spectrum from minor inconveniences to life-changing consequences and even wrongful death. Here are a few examples:
External physical injuries. These can range from minor cuts and bruises to loss of limbs. Any product with hazardously sharp and unprotected edges or surfaces can cause lacerations and cuts.
Internal damage. Faulty medical devices, surgical implants of all sorts, as well as numerous chemicals, can cause internal bleeding, or organ damage.
Bone fractures. A faulty scaffolding or a defective chair can cause the user to fall and sustain serious injuries including broken bones.
Eye injuries. Certain products featuring unsafe pointy edges can lead to physical eye injuries. Also, many chemicals such as glues, paints, or detergents, emanate toxic fumes that can cause injuries from mild irritations to partial or even total blindness.
Hearing loss. Hearing damage or hearing loss can be caused by defective headphones. Also, defective hearing plugs, meant to protect your ears from loud noises, can lead to hearing loss.
Choking and asphyxiation. As a general idea, toys featuring small parts that can easily be broken and swallowed are highly dangerous for children.
Illnesses and toxicity. There are many products that contain substances which are known carcinogens. for example, all types of cigarettes that contain tobacco. But there is a wide range of foods out there that can cause all kinds of illnesses from food poisoning and infections to a wide variety of diseases.
Burns. Defective products like appliances or electronics can cause all kinds of burns. For example, a faulty smartphone lithium-based battery can burn at a very high temperature and cause a lot of damage. Plus, dousing it with water is not advisable as it may cause an explosion.
Electrocution. Almost any product that needs to be connected to a power supply can cause electrocution, if they are poorly insulated, or have faulty cables.
Stress disorder or anxiety. Various prescription drugs can cause anxiety disorders. Not only that, severe, life-changing physical injuries can also impact a person's mental health causing PTSD.
Evidently, the injuries mentioned above can result in financial repercussions, piling-up medical bills, income loss, and more. Plus, they may bring about alterations in an individual's way of life, happiness, and the emotional welfare of their family. An experienced personal injury attorney can assess the complete extent of the harm incurred by the injury and subsequently initiate a product liability claim to recover compensation for these losses.
Types of Compensation That Can Be Recovered in Product Liability Cases
When it comes to compensation, you may be wondering what's the average amount that you can get in a product liability case in Florida. Well, it can range between a few $10,000s and a few $10,000,000s. The truth is, each and every case is different, featuring unique circumstances and factors that can determine its final value.
On the list of factors that can affect the total compensation amount in product liability suits, we can mention:
The severity of your injuries
The cost of medical bills
The length of time you were unable to earn or disabled
The strength of physical evidence
Witness testimonies
Expert testimonies
Of course, an experienced product liability attorney can also provide valuable input when managing your case, and can considerably increase the total value of your settlement. Moreover, before filing a claim or lawsuit, they can make a pertinent assessment with regard to the value of your case.
With regard to the types of compensation available in product liability claims, a person has the potential to seek compensation for as many as four distinct categories of damages. These are:
Compensatory Damages. These refer to the reimbursement of medical costs, lost income, and any other financial setbacks incurred due to the defective product.
Pain and Suffering Damages. These aim to provide recompense for the physical and emotional distress resulting from the defective product.
Loss of Consortium Damages. Become applicable when your injuries have demonstrably strained your relationship with your spouse, permitting recovery for these losses.
Punitive Damages. In most cases, punitive damages are sought when the defendant's actions are deemed exceptionally reprehensible. Thus, the court wishes to set a precedent to deter similar behavior by others.
Again, the types of damages you can seek and the amount of compensation you can pursue in each category will largely hinge on the specifics of your case and the seriousness of your injuries. Nonetheless, our experienced attorneys at Gordon & Partners will thoroughly assess your case and provide guidance regarding the damages that you can and should pursue.
About Class Action Lawsuits
In Florida, a product liability suit may be filed as part of a class action or as its own motion. A class action lawsuit may be filed if it is revealed that a large of number of people were injured by the same product and in the same manner. For example, a class action lawsuit may be filed for a prescription drug that caused life-threatening side effects among hundreds of its users. A class action may not be filed when consumers independently suffered severe or unique injuries.
The experienced product liability attorneys at Gordon & Partners can help you determine if you are eligible to file a lawsuit and how to proceed. Our law firm offers free case reviews and works on a contingency fee basis, which means we do not get paid unless we obtain a favorable settlement or verdict on your behalf.
Contact a West Palm Beach Product Liability Lawyer
More often than not, a defective product injury or illness could have been prevented, had the company not acted negligently when designing, manufacturing, or distributing the product. The West Palm Beach product liability lawyers at Gordon & Partners strongly believe that makers of defective products should be held accountable for all unethical actions that resulted in harm to consumers.
By employing the services of a competent and experienced product liability attorney, you can help maximize your chance of being awarded the largest amount of financial compensation you are entitled to receive.
Having obtained favorable verdicts and settlements for hundreds of clients, our attorneys can help guide you past the problems that can arise during a product liability lawsuit, while always having your best intentions at heart.
For a free case evaluation, call 1 (855) 722-2552 or fill out a Free Case Evaluation.
Further Resources
Verdicts & Settlements
R.J. Reynolds Tobacco Company product liability.
R.J. Reynolds Tobacco Company product liability.
Jury verdict for the wrongful death of a 63-year-old man survived by his widow.
Verdict against cigarette manufacturer for family of local lawyer who died of lung cancer.
Verdict against tobacco manufacturer for family of man who died from lung cancer as a result of smoking.
View more results
Live Chat Now
Defective Products News
Featured Attorney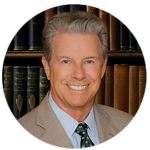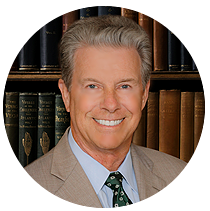 Robert E. Gordon
Robert E. Gordon is a personal injury attorney and founding member of the law Offices of Gordon & Partners. He is a strong advocate in fighting for the injured.
Read more