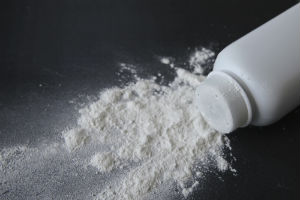 A St. Louis jury has awarded $70 million to a California woman in the latest verdict against Baby Powder manufacturer Johnson & Johnson for its role in causing her ovarian cancer diagnosis.
The woman was diagnosed with ovarian cancer in 2012, following her extended use of talcum powder, the main ingredient of the Johnson & Johnson's Baby Powder. Her lawsuit stated Johnson & Johnson acted negligently in its failure to warm consumers that using its talc-based products for feminine hygiene could raise ovarian cancer risks.
The October verdict is the third to be handed down by St. Louis juries in 2016. Two talcum powder cases tried earlier this year resulted in verdicts of $72 million and $55 million.
While Johnson & Johnson has expressed its sympathies for the woman's diagnosis, its state its will appeal the verdict, claiming its products are safe and do not cause ovarian cancer.
Although research has failed to support a direct correlation between talc use and ovarian cancer diagnosis, studies dating to the 1970s have linked talcum powder use to increased risks of ovarian cancer.
During the latest trial, attorneys cited this research to support the dangers associated with talc use – women regularly applying talc to their genital area faced ovarian cancer risks 40 percent higher than those who do not use talc products.
Attorneys in this case also alleged Johnson & Johnson specifically marketed talc products to groups of women most at-risk for developing ovarian cancer.
Have you been diagnosed with ovarian cancer after regular user of talcum powder products? You may be entitled to compensation for your medical bills, lost wages, and pain and suffering. Contact the class action lawyers at Gordon & Partners to find out if you have a case.
Call 1 (855) 722-2552 or complete our Free Case Evaluation form now.