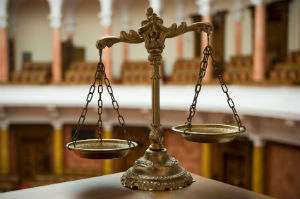 Last week, a Dallas federal jury awarded a more than $1 billion verdict to six plaintiffs who were seriously injured by defective Pinnacle hip implants manufactured by Johnson & Johnson and its subsidiary DePuy Orthopaedics Inc.
The jurors determined that the metal-on-metal implants were defective in design and that the manufacturers failed to warn consumers about the dangers of its product.
The total $1.041 billion verdict includes $32 million in actual damages and the rest in punitive damages.
Johnson & Johnson, who is currently facing more than 8,000 hip implant lawsuits, stated it will appeal the verdict, as it denies any wrongdoing in the manufacturing and marketing of the hip devices.
The California plaintiffs, who were implanted with the Pinnacle hip devices, suffered erosion of the bone, tissue death and additional injuries tied to the faulty hip device design.
Pinnacle implants were created with metal sockets instead of safer materials. The metal-on-metal can cause the socket to make contact with the ball head, leading to corrosion, bone and tissue erosion.
This is the third test case to go to trial after nearly 8,400 lawsuits were consolidated in a Texas federal court. The test cases will help determine the value of all remaining claims.
The second case produced a $500 million verdict, while Johnson & Johnson and DePuy were cleared of any liability in the first case in 2014.
DePuy stopped selling the defective device in 2013 after the U.S. Food and Drug Administration strengthened its regulations for artificial hip replacements. That same year, the companies settled more than 7,000 lawsuits against its ASR metal-on-metal hip implant for $2.5 billion.
Last week's verdict represents a clear message to companies that defective products will not be tolerated and that Johnson & Johnson must make changes to its products to ensure safety.
If you were injured by a Pinnacle hip implant, contact the class action attorneys at Gordon & Partners today. Through a free consultation we will determine if you are entitled to compensation.
Call 1 (855) 722-2552 or complete a Free Case Evaluation form.