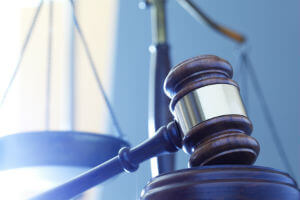 In early May, a Missouri jury ordered Johnson & Johnson to pay more than $110 million to a Virginia woman who claimed she developed ovarian cancer after four decades of using Johnson & Johnson's talc-based products for female hygiene.
The woman claimed the products, Shower to Shower and Baby Powder, caused her to develop ovarian cancer in 2012. She is currently undergoing chemotherapy as the cancer recently returned and spread to her liver.
She was awarded $5.4 million in compensation and $155,000 in punitive damages. The jury found Johnson & Johnson to be 99 percent at fault for the woman's diagnosis, while its talc supplier, Imerys Talc America, who was also listed on the lawsuit, was liable for the remaining one percent.
This verdict is the largest award to-date in the nearly 2,400 talcum powder cases filed against the company.
The Dangers of Using Talcum Powder for Feminine Hygiene
Johnson & Johnson's Baby Powder and Shower to Shower are made from a soft mineral called talc. When ground into a powder, talc is an absorbent material that has been used in a variety personal hygiene and cosmetic products for decades.
Although there is conflicting information and studies about the cancer-causing effects of talcum powder, some studies have identified a link. Some studies have shown that regular use of talcum powder around the genitals for personal hygiene can cause inflammation and cancerous tumors to form.
The thousands of lawsuits filed against Johnson & Johnson claim that the consumer product giant knew of the studies linking talcum powder to cancer but failed to warn consumers about the potential risk. Because of this, the company can be held liable for the harm that has been caused to consumers.
Other Talcum Powder Verdicts
The May 4 verdict is one of five that have been handed down by juries in Missouri in the past 15 months.
The first suit ended in a verdict of $72 million in February 2016.
The second decision was for $55 million in May 2016.
In October 2016, another jury ordered that Johnson & Johnson and Imerys pay a total of $70 million to another victim.
The latest verdict comes after a loss, however. In March 2017, Johnson & Johnson won a lawsuit against a Tennessee woman who also developed cancer after repeated use of Baby Powder.
Learn More About Filing a Talcum Powder Lawsuit
These lawsuits filed against Johnson & Johnson are far from over. If you or a loved one developed ovarian cancer after long-term use of talcum powder products, you may have a legal claim.
Contact Gordon & Partners for more information and to discuss your options. our attorneys work on a contingency fee basis and will not charge you anything unless we recover compensation for you.
Call 1 (855) 722-2552 to schedule a free, no obligation consultation.