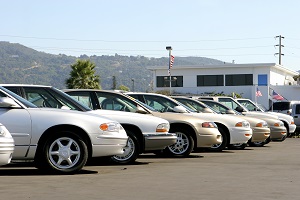 As of June 1, rental car companies are no longer legally allowed to rent vehicles with open recalls that have not been repaired. For companies with rental fleets of 35 vehicles or more, all affected automobiles must be pulled from the fleet until the required repairs have been made.
First introduced as "The Raechel and Jacqueline Houck Safe Rental Car Act," the new law banning the use of unrepaired recalled rental cars was included in a 2015 congressional highway bill worth $305 billion.
The bill was named after two sisters who died in a fatal car accident involving a previously recalled rental vehicle that had not been repaired. Their mother tirelessly lobbied Congress in efforts to ban rental car companies from renting unrepaired recalled vehicles.
The new law has received praise from lawmakers who expect the ban will save thousands of lives. Rental car fleets are some of the largest in the country. The bill also expands the National Highway Transportation Administration's (NHTSA) recall authority to rental agencies, now allowing the agency to monitor and punish those not following the law.
The ban on the use of rental cars with open recalls comes at a time when safety recalls are plaguing the auto industry. There were more than 900 million recalls involving more than 51 million vehicles across the nation in 2014.
If a defective auto part led to an accident which caused you or a loved one to suffer an injury, you may be entitled to compensation. Our defective products attorneys will pursue your legal claim, working to secure maximized compensation.
Call 1 (855) 722-2552 or complete our Free Case Evaluation form today.