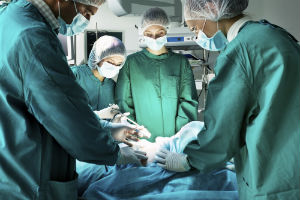 In 2014, the FDA warned that power morcellators used in minimally invasive surgeries like hysterectomies could spread cancer tissue through the body. A recent study indicates that the use of these devices declined significantly after the FDA issued its warning.
At the time, advocates for the power morcellator argued that an increase in hysterectomy complications would follow the decline in the use of the devices. The study, however, shows that, so far, complication numbers have not increased.
Problems Associated with Power Morcellators
Surgeons have been using power morcellators for decades because they require only a small incision for procedures like hysterectomies and fibroid removal. The device is inserted into the incision where it cuts up the offending tissue for easier removal. The process shortens recovery times and was designed to decrease the occurrence of complications like infections.
As part of that process, however, cancerous cells could spread to other parts of the body, even if the woman was unaware that she had cancer. In fact, according to the FDA, roughly one in 350 women have hidden cancer that could be spread by using the power morcellator. Because of the extreme difficulty in detecting whether a woman has this "hidden" cancer, the FDA has determined that the safer option is to avoid using power morcellators.
Even though the use of the power morcellator has declined, some doctors and surgeons continue to use the device. However, as of 2015, only three percent of surgeries performed in a study of more than 200,000 procedures involved a power morcellator. Prior to the FDA's warning, 14 percent of minimally invasive hysterectomies used power morcellators.
Benefits of Declined Power Morcellator Use
According to the new study, despite the decline in the use of power morcellators, the rate of abdominal hysterectomies increased from 27.1 percent to 31.8 percent. However, complications have not risen at all, despite predictions following the FDA's warning. In fact, the complication rate has actually gradually decreased.
If you or a loved one has been harmed because of power morcellator, you have legal options. Contact our defective medical device attorneys for more information about filing a power morcellator lawsuit.
Call 1 (855) 722-2552 or complete a Free Case Evaluation form.