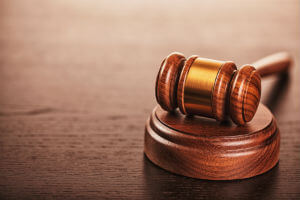 A Los Angeles jury recently ordered Johnson & Johnson to pay $417 million in what is the largest verdict to-date in the half a dozen talcum powder lawsuits that have gone to trial in recent years. The award includes $70 million in compensatory damages and $347 million in punitive damages.
The lawsuit was filed by a woman who used Johnson Baby Powder, a talc-based product, as part of her hygiene routine for 40 years. Despite being diagnosed with ovarian cancer in 2007, she did not stop using the product until 2016 when she learned of a talcum powder lawsuit filed by a woman who developed ovarian cancer after using Johnson & Johnson's talcum powder products.
Claims Against Johnson & Johnson
This case is just one of thousands of similar cases claiming that Johnson & Johnson knew of the dangers associated with its talc-based products, yet produced the dangerous products anyway. The lawsuits claim that the company failed to warn customers of the link between its products and ovarian cancer.
To date, six cases have gone to trial, most of which ended in decisions ruling against Johnson & Johnson. Three separate Missouri juries have awarded three women a combined $237 million since February 2016. In March 2017, a St. Louis jury ruled in favor of a South Dakota woman but did not award any damages.
In two instances, a New Jersey judge dismissed the cases and a St. Louis Jury ruled in favor of Johnson & Johnson in March 2017.
The Link Between Talcum Powder and Ovarian Cancer
Talc is a mineral that contains magnesium, silicon and oxygen. It is commonly used in feminine hygiene products and has been marketed as a means for women to stay dry and sanitary throughout the day. As such, women have used the products near their genitals.
Some studies have indicated that talc can become embedded in the ovarian walls, creating tumors that can produce cancerous cells. A 1971 study found talc particles in ovarian cancer tumors and another in 1982 identified a link between talcum powder and ovarian cancer.
Other studies, however, indicate that there is no meaningful link between ovarian cancer and using talc-based products. Johnson & Johnson relies on the inconsistency of these scientific studies for its defense.
However, despite these studies, Johnson & Johnson still refuses to acknowledge that its product is dangerous and has not issued formal warnings. It says it will appeal the August decision.
If you or a loved one has developed ovarian cancer after years of talcum powder use, you may have a legal claim for compensation. Our Florida class action attorneys can help you fight for the compensation you deserve for your medical bills, pain and suffering and more.
Contact our team today for a free case evaluation. We can help you determine whether you should be entitled to compensation for your losses.
Call 1 (855) 722-2552 or complete a Free Case Evaluation form.