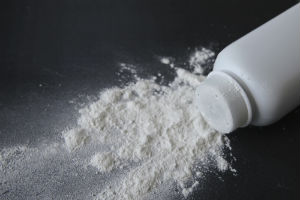 Johnson & Johnson has been ordered to pay $55 million in damages after jurors determined the company's talcum powder product caused a South Dakota woman's ovarian cancer.
Similar to other plaintiffs who have filed suit against Johnson & Johnson, the woman used the company's Baby Powder for feminine hygiene purposes for several years before being diagnosed with ovarian cancer, which has since gone into remission.
The lawsuit claimed the woman's ovarian cancer was caused by the use of the company's products that contain talcum powder, which has been linked to ovarian cancer.
St. Louis jurors awarded the woman $5 million in actual damages in addition to $50 million in punitive damages.
The verdict comes just months after Johnson & Johnson was ordered to pay $72 million in damages to the family of an Alabama woman who died of ovarian cancer after using the company's Baby Powder and Shower to Shower products for decades.
Failure to Warn Customers
Dozens more women have also filed talcum powder lawsuits against Johnson & Johnson, claiming it failed to warn customers about the dangers of using its products that contain talc.
A Johnson & Johnson medical consultant wrote in a 1997 internal memo that there was obvious evidence supporting the link between hygienic talc use and increased ovarian cancer risk.
Several medical studies have highlighted the dangers of using talc products for feminine hygiene. Talc has been found within the tissue in women who have been diagnosed with ovarian cancer.
The class action lawyers at Gordon & Partners are currently reviewing claims on behalf of women who believe their ovarian cancer diagnosis is a result of the use of Johnson & Johnson Baby Powder or Shower to Shower. Let our personal injury lawyer s help you recover the compensation you deserve.
Call 1 (855) 722-2552 or complete our Free Case Evaluation form now.