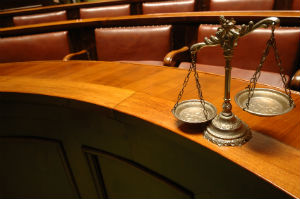 A federal jury in Texas awarded a group of patients $500 million in a lawsuit alleging that Johnson & Johnson's DePuy unit hid the flaws of its Pinnalce hip implant, which caused the device to prematurely fail and injure the patients.
After a week of deliberation, the jury determined that the design of the hip implant was flawed and that the company knew about the problems but did not warn consumers. Johnson & Johnson was ordered to pay $142 million in actual damages and $360 in punitive damages.
The company has stated that it will appeal the decision and expects that the punitive damages to be reduced to $10 million.
The group of patients consisted of five Texas residents who claimed that the devices failed at a higher rate than other implants and required premature revision surgeries. They also suffered serious injuries, including bone and tissue loss, pain and inflammation, and high levels of metal in their blood.
The plaintiffs have claimed that the company aggressively marketed the device despite knowing about its flaws. Johnson & Johnson continues to claim that its product is safe and long-lasting.
The case was the second trial of more than 8,000 lawsuits consolidated in Texas courts that have been filed against Johnson & Johnson over its DePuy Pinnacle hip implant.
The company stopped selling the devices in 2013. That same year, it settled about 7,000 lawsuits over its similar metal-on-metal ASR hip implant, which was recalled in 2010.
If you or someone you love has been injured because of a defective product, our class action lawyers can help you hold the negligent party accountable for their actions. Contact us for a free consultation to discuss you legal options.
Call 1 (855) 722-2552 or complete a Free Case Evaluation form today.