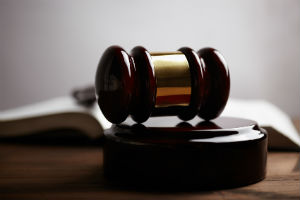 Johnson & Johnson has begun settling claims and lawsuits claiming that its power morcellator devices harmed women by spreading undetected cancer.
Of the 100 wrongful death and product liability power morcellator lawsuits filed against the company, 70 have been settled over the last couple of months. Settlements are said to range from $100,000 to approximately $1 million.
Cancer Spread during Fibroid Surgeries
Johnson & Johnson's discontinued power morcellator was commonly used in laparoscopic fibroid removal surgeries. The device was used to cut fibroid tissue so that it could be removed through minor incisions.
In April 2014, the U.S. Food and Drug Administration (FDA) issued a warning about the dangers of using power morcellators in fibroid surgeries. If the device was used on women with undetected uterine sarcomas, it could spread the cancer throughout the abdomen and pelvis.
According to the FDA, women undergoing this procedure have a one in 350 chance of having an undiagnosed uterine sarcoma. Cancer spread by power morcellators can greatly reduce long-term survival rates.
Claimants Allege J & J Knew Risks
The power morcellator was regularly used for two decades in tens of thousands of surgeries every year, until July 2014 when Johnson & Johnson withdrew the product from the market.
Many claimants allege Johnson & Johnson knew or should have known about the risks associated with its power morcellator device, yet didn't take appropriate steps to protect patients.
The Government Accountability Office is also looking into why the power morcellator was on the market for such a long period of time before a recall was issued.
If you or someone you love has been harmed because of the use of a power morcellator, you may be entitled to compensation. The class action attorneys at Gordon & Partners can help you pursue your legal claim and fight to maximize your compensation.
Call 1 (855) 722-2552 or complete our Free Case Evaluation form now.