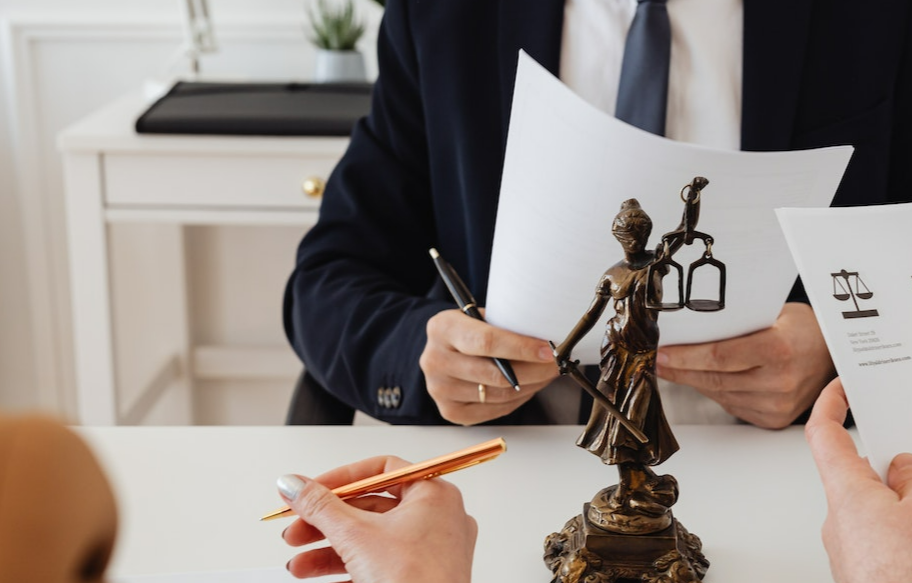 Approximately 140,000 people are hospitalized across Florida every year for various injuries. Many of these result from another party's negligent or reckless actions. 
An unexpected accident can result in physical injury, emotional distress, and financial harm. Florida's personal injury laws provide a way for accident victims to seek compensation for their injuries, losses, and damages.
If you are considering filing a personal injury lawsuit, it is helpful to have a basic understanding of Florida's personal injury laws. This article will discuss some of the personal injury statutes specific to Florida, especially in view of recent changes.
One of the most important steps you can take toward financial recovery after being injured in an accident is to consult a personal injury lawyer. Gordon & Partners has over three decades of experience in representing Florida accident victims. Call us 24/7 or start a live chat to schedule a free case evaluation. 
Understanding the Basics of Florida Personal Injury Law
Personal injury law (also known as tort law) is the area of law that applies when someone harms you, enabling you to pursue a legal claim against someone who has caused you to experience some type of loss.
A personal injury claim can be filed in a state or federal court. As the one harmed, you are the plaintiff and the person or company that harmed you is the defendant.
Personal injury laws dictate what situations are grounds for a claim, who you can file a claim against, what you must prove to win your case, and what damages you may be awarded if your claim is successful.
Personal injury legal claims usually arise for one of the following reasons:
Accidental injuries: Many personal injury cases arise as a result of negligence. Motor vehicle accidents, slip-and-falls, and medical malpractice are some examples of claims typically based on negligence. 
Strict liability claims: You may also be able to file a personal injury claim if you were directly harmed due to someone's actions or inactions. An example of this type of claim is when you are harmed by a defective product. Manufacturers can be held strictly liable for your injuries even if they did not intentionally produce and market a harmful product.
Intentional acts: Personal injury law allows you to pursue compensation when someone harms you on purpose. Examples include assault and battery.
While some personal injury laws are similar across the nation, many laws are specific to the state where you live.
Florida Personal Injury Claims and State-Specific Laws
The following are some of the most common types of personal injury cases in Florida and the state-specific laws that apply to each.
Car accidents
According to statistics from the Florida Department of Highway Safety and Motor Vehicles, there are about 1,100 traffic crashes per day in Florida. When you find yourself among this number, you will be affected by the state's no-fault laws.
Florida's no-fault rule regarding car accidents means that, in the event of a collision, both parties will turn in claims to their own insurance companies regardless of fault. 
For this reason, all drivers in Florida are required to have Personal Injury Protection (PIP) insurance coverage included in their policies. PIP covers the cost of medical bills and other damages incurred in the accident.
However, if the injuries you sustained are severe and exceed the limit of the PIP coverage, you may be able to file a personal injury lawsuit against the party that caused your accident.
Dog bite attacks
A dog owner is responsible for the behavior of his or her pet. Under Florida's dog bite statute, "The owner of any dog that bites any person while such person is on or in a public place, or lawfully on or in a private place…is liable for the damages suffered by the persons bitten."
In other words, a dog owner in Florida will be liable for harm caused by the animal, regardless of the dog's past behavior. Pet owners can be held liable even if they were not previously aware that their dog was aggressive or dangerous.
There is an exception to the strict liability rule when the property visitor entered unlawfully or when the pet owner had a "Beware of dog" sign presentable and readable. However, if the dog bite victim was under 6 years of age, Florida law will still hold the dog owner liable. 
Medical malpractice
When we turn to a doctor for medical treatment, we expect to receive a high level of care. A medical malpractice case occurs in situations when a healthcare professional deviates from the approved standard of care.
Under Florida statutes, you can pursue compensation if you were harmed due to a medical professional's negligence or failure to act appropriately.
Examples of errors that could be grounds for a personal injury lawsuit include:
Misdiagnosis
Failure to diagnosis
Medication errors
Surgery errors
Anesthesia improperly administered
Medical equipment failure
The two-year statute of limitations for a medical malpractice case begins counting down from the time you learned that you were a victim of medical negligence or else from the time by which you reasonably should have been aware of the issue. For example, if a surgeon left an instrument inside of your body during surgery, you may have symptoms and pain, but it could take years before the instrument is discovered inside you. 
Product liability
There are specific laws in place that regulate the design and manufacturing of goods. Under Florida's product liability statutes, consumers can hold designers, suppliers, manufacturers, and suppliers liable for injuries caused by their products.
There are three primary ways by which products harm consumers:
Design defect: This type of defect occurs when there is a problem with the formula or design of the product that causes it to be harmful. A product that is not properly tested before being produced is more likely to have a defect in its design. 
Manufacturing defect: This is a problem with the way the product was made. In these situations, something happened during the manufacturing process that made the item dangerous.
Failure to warn: If a manufacturing company is aware of a danger associated with the use of a product, it has an obligation to tell consumers about that risk. Failure to provide warning labels and proper instructions on how to safely use a product can lead to serious injuries.
Wrongful death
Wrongful death occurs when a person loses his or her life in an accident that was caused by someone else's actions. A wrongful death lawsuit is essentially a personal injury claim filed on behalf of the deceased by surviving family members. 
Damages awarded in wrongful death claims may include:
Medical expenses
Lost income
Loss of companionship
Loss of support and services
Funeral costs and burial expenses
Lost accumulation of value of the estate
Recent Changes to Some of Florida's Personal Injury Laws
In March 2023, Florida's legislature enacted some major changes to some of the state's personal injury laws. These modified laws – affecting the time to file, receivable damages, and liability – will impact the lives of those who have been injured in accidents. For this reason, residents of Florida and any persons involved in a personal injury case need to be aware of how these may affect their legal rights and options.
Changes to the statute of limitations
The statute of limitations governs the maximum time after an accident an injured party has to file a lawsuit against the defendant. Previously, the statute of limitations in Florida was longer. The reform bill recently passed, though, reduced the statute of limitations from 4 years to 2 years, as of March.
This means that if you believe your injuries were caused by the negligent actions of another individual, entity, or company, you only have 2 years from the date of injury to file your case in civil court. If you do not file your personal injury case within this time frame, your case will likely be dismissed and you will lose your right to compensation.
Changes to the negligence law
Under the state's new negligence laws, Florida switched from utilizing a pure comparative negligence system to a modified comparative negligence system.
How does this change affect accident victims? Under the old pure comparative negligence law, a person could recover compensation even if found to be mostly responsible for an accident. In these cases, plaintiffs would be granted a portion of damages equivalent to the percentage of fault assigned to them.
Under the newly modified comparative negligence system, if a plaintiff is determined to be over 51-percent liable for an accident, then he or she is prohibited from receiving compensation from the defendant.
The changes to the negligence law do not affect medical malpractice claims, which were already subject to a limit of 2 years previously.
Changes to premises liability laws
The state's personal injury law changes that went into effect in March 2023 also impact premises liability claims. The courts must take into consideration the fault of all parties that contributed to the victim's injuries – if the victim was on the property legally.
Previously, even if someone had been injured due to a third party's criminal actions, the property owner was typically found liable. Under the new statute, the court should take into account the intentional criminal actions of any third party who shared in harming the personal injury victim.
Additionally, the new premises liability law offers an assumption against liability for owners of multi-family dwellings who have implemented certain security and safety measures.
Are There Exceptions to Florida's Statute of Limitations Personal Injury Law?
It is important to note that the reduction of the statute of limitations on personal injury lawsuits only applies to accidents and injuries that occurred after March 24, 2023. If your injury occurred prior to this date, the 4-year statute of limitations is still applicable.
Under the following circumstances, the court may allow an exception to the current two-year statute of limitations:
The injured person is considered to have been legally "incapacitated" before the accident occurred
The liable person left the State of Florida after the accident occurred and has not returned before a personal injury claim could be filed
The defendant is concealing his or herself within the State of Florida to avoid the personal injury lawsuit
If you have any questions or concerns regarding Florida's statute of limitations, it is recommended to consult a personal injury lawyer right away. An experienced attorney will be able to determine whether the statute of limitations for your case has expired and whether your situation may qualify for any exceptions.
Types of Damages Awarded in Florida Personal Injury Cases
A Florida personal injury lawyer may be able to help you file a claim or lawsuit to recover compensation after being injured in an accident due to someone else's negligence. The types of damages and the amount you are eligible to recover will depend on the extent of your injuries, whether you were partially at fault for the incident, and various other factors.
Economic damages
Economic damages, also referred to as compensatory damages, are intended to put victims in the better financial situation they might be in, had the accident not occurred.
Economic damages may include:
Medical bills
Lost wages
Property damage
Loss of future earning potential
Home-health assistance
Non-economic damages
Non-economic damages are awarded to compensate a person for the physical, emotional, and mental harm caused by the accident. These types of damages are more difficult to quantify and may vary greatly depending on the situation.
Non-economic damages awarded in Florida injury cases may be awarded to compensate for:
Pain and suffering
Loss of consortium
Mental and emotional distress
Loss of enjoyment of life
Permanent scarring or disfigurement
Punitive damages
Punitive damages are awarded in some Florida personal injury lawsuits if the actions of the defendant are found to be intentional or grossly negligent. These types of damages are awarded by a judge, not to compensate the victim, but rather to punish the defendant and deter others from acting in a similar manner.
Florida does place a cap on the amount of punitive damages that can be awarded. Florida personal injury law limited punitive damages to three times the amount of compensatory damages awarded or $500,000, whichever is greater.
If the defendant acted intentionally for the purpose of financial gain, the cap on damages increases to either four times the amount of awarded compensatory damages or $2 million. One example of this could be if a company was aware of a dangerous flaw in their product but decided not to fix it because it would cut into the company's profits.
Our Florida Personal Injury Lawyers Are Here to Help
You do not have to navigate Florida's complex personal injury laws on your own after being injured in an accident. The Florida personal injury lawyers at Gordon & Partners are here to help you through every stage of the legal process. Let us handle the details of your personal injury case while you focus on recovering from your injuries.
Gordon & Partners offers all potential clients a free consultation, and we charge no fees unless we win your case. If we secure a settlement on your behalf or win your case at trial, we only charge a percentage of the compensation our personal injury lawyers obtained on your behalf.
Our trusted law firm has over 25 years of experience in handling Florida personal injury claims and has helped our clients secure hundreds of millions in compensation. Call us 24/7 at 855-722-2552 or complete the contact form to schedule a free consultation.