West Palm Beach Pedestrian Accident Lawyer

– Client Reviews

Pedestrian accidents can leave victims with disabling injuries and emotional trauma that may require extensive medical treatment. Unfortunately, collecting compensation after a pedestrian collision can be a complicated process.
Have you or someone you loved suffered a pedestrian injury? You may have legal recourse and our attorneys are ready to help you assert your legal rights.
At the law offices of Gordon & Partners, our experienced pedestrian accident lawyers can review the details of your incident and determine if you have grounds to file a lawsuit. We offer FREE consultations and you won't owe us any fees or costs if we are unable to recover financial compensation for you.
To schedule a free case review with a West Palm Beach pedestrian accident lawyer, call 1 (855) 722-2552.
Causes of Pedestrian Collisions
Drivers and pedestrians are expected to exercise a reasonable duty of care while on the road. If a driver breaches this duty as a result of negligent behavior and hits a pedestrian, they must be held liable for their actions.
Some negligent behaviors that may contribute to a pedestrian collision include:
Distracted driving
Driving under the influence of drugs or alcohol
Failing to yield the right of way for pedestrians
Exceeding the posted speed limit
Failing to obey traffic signs or signals
Florida is a comparative negligence state, and an experienced West Palm Beach pedestrian accident lawyer can determine to what degree a driver is at-fault for the crash.
At Gordon & Partners, our pedestrian accident lawyers have the resources needed to help injury victims get the compensation they need for medical expenses, lost wages, and their pain and suffering.
LIVE CHAT with a representative now or fill out a contact form to get started.
Collecting Compensation after an Accident
As a result of state laws, pedestrians must go through several steps to obtain compensation after an accident. If the victim owns a vehicle and has personal injury protection insurance, they must first file a claim through their own insurer.
All vehicle owners must have a policy that will cover a minimum of $10,000 for injuries and lost wages. Therefore, a pedestrian with this type of insurance will have their lost wages and injuries covered. However, because pedestrian collisions can be devastating and lead to life-threatening injuries, it is possible that such an amount will not be sufficient.
Furthermore, insurance will not cover emotional distress, such as anxiety, depression and stress. Loss of consortium and quality of life are also not covered by insurance, which is why having an experienced West Palm Beach pedestrian accident lawyer is essential. Negotiating with an insurance company can be difficult and most insurance companies are worried about their own interests.
At Gordon & Partners, we put our client's best interests first.
Common Injuries
Even if a car is traveling at a slow speed, a pedestrian can be seriously injured from the impact of the vehicle. Pedestrians over the age of 65, children and pedestrians who are impaired are at a greater risk of being involved in a pedestrian crash.
Some common pedestrian injuries include:
Road rash
Lacerations
Broken bones
According to the Florida Department of Motor Vehicles, pedestrian collisions have steadily increased since 2011, as have pedestrian fatalities. If your loved one was killed in a pedestrian collision, you may be able to file lawsuit.
Contact a West Palm Beach wrongful death lawyer at Gordon & Donor to explore your legal options.
Call 1 (855) 722-2552 or fill out a Free Case Evaluation.
How Can a Pedestrian Accident Lawyer Help?
You should not have to suffer the consequences of a negligent driver. The pedestrian accident lawyers at Gordon & Partners have the resources, experience and determination to fight for the justice you deserve. We have recovered millions in verdicts and settlements on behalf of our clients, including a $1.8 million recovery on behalf of a 16-year-old pedestrian injured in a parking lot.
Our team of West Palm Beach pedestrian accident lawyers can help you compile witness statements, gather important documents, footage from traffic cameras and more to create a robust case in your favor. Your case deserves thorough research and access to the legal resources only we can provide. Trust us to fight for your justice.
For a free case review, call 1 (855) 722-2552 or fill out a Free Case Evaluation.
Further Resources
Live Chat Now
Verdicts & Settlements
Recovery for man and family for injuries caused by a defective auto part.
Recovery for man who suffered brain injury and paralysis after collision with Blood Mobile.
Jury verdict for the family of a 23-year-old woman killed in a tractor-trailer accident.
Jury verdict for family of mother of two killed in tractor-trailer accident.
Recovery for parents of a man killed in aviation crash.
Recovery for the family of a man killed by a tractor-trailer.
View more results
Auto Accident News
Featured Attorney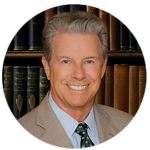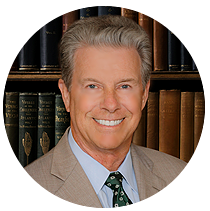 Robert E. Gordon
Robert E. Gordon is a personal injury attorney and founding member of the law Offices of Gordon & Partners. He is a strong advocate in fighting for the injured.
Read more