West Palm Beach Bus Accident Lawyer

Florida highways and roads are used by school buses, charter buses and transit buses providing transportation for residents and tourists. However, due to negligence, passengers may experience a ride they might never forget.
Bus passengers are at an increased risk of serious injury due to the lack of on-board safety measures like seatbelts and airbags. For children, the risk is even greater.
The process of obtaining financial compensation for injuries and property damage can be complex as a number of parties may be deemed responsible.
If you or someone you love has been hurt in a bus crash, contact a West Palm Beach bus accident lawyer to schedule a free consultation. Our knowledgeable bus accident lawyers know what it takes to build a case in your favor. Let us put our resources and experience to work for you.
For a free case review, call 1 (855) 722-2552 or fill out a contact form.
Who May be Held Liable?
The majority of bus accidents are caused by negligence. As a result, a West Palm Beach bus accident lawyer will have to determine who was at fault in order to know who a claim must be filed against.
Some potential liable parties include the:
Bus driver
Owner of the bus
Bus mechanic
Manufacturer of the bus or its parts
Municipality where the accident occurred
If a third party, such as another driver, caused the accident, you may be able to recover compensation through a personal injury lawsuit against the driver or their insurer. However, the bus may be owned or operated by government, which can make the process much more complicated.
The West Palm Beach bus accident lawyers at Gordon & Partners fully understand the process required to help victims of bus crashes obtain the compensation they deserve. Our lawyers can file a claim on your behalf so that you can recover from your injuries without the added stress.
Call 1 (855) 722-2552 to speak with someone about your bus accident claim.
Common Causes of Bus Accidents
As with other motorists, bus drivers owe a duty of care to their passengers and other drivers on the road. When a bus driver breaches this duty, they may be considered responsible for the resulting damages.
Some causes of bus accidents include:
Drowsy driving
Driving under the influence
Distracted driving
Inadequate training
Buses filled over capacity
Failure to obey traffic signs/signals
As previously noted, other entities may be held accountable for a bus collision. For example, if a crash is caused by poor bus maintenance, the owner of the bus or the company that worked on the bus may be considered liable.
In a collision caused by poor road design or inadequately kept roadways, the municipality may be held liable.
No matter who should be held legally responsible, our bus accident lawyers will work to ensure that you receive the compensation you deserve. We understand the physical, mental and financial toll that comes after an accident, which is why we have dedicated ourselves to helping the injured.
Contact us today at 1 (855) 722-2552.
Bus Accident Injuries
School buses, public transportation buses and charter buses rarely have seatbelts, which can greatly increase the risk of injury. As a result, bus accident victims can suffer traumatizing injuries, including:
Lacerations
Torn ligaments and tendons
Facial trauma
The elderly and young children are at a greater risk of being injured in a bus accident.
As a law firm dedicated to fighting for the injured, we have recovered millions in successful verdicts and settlements on behalf of our clients. When you have suffered as a result of negligence, you should not have to fight insurance companies for the compensation you deserve. Let our bus accident lawyers fight on your behalf and recuperate the MAXIMUM amount of compensation owed to you by law.
LIVE CHAT with a representative now.
Schedule a Consultation with a Bus Accident Lawyer
If you or a family member has been injured in a bus accident, you may be entitled to compensation for lost wages, medical expenses and other damages associated with the accident. Contact an experienced bus accident lawyer today to explore your legal options.
The attorneys at Gordon & Partners have the knowledge and resources to handle all types injury cases, including those caused during a bus collision. Our West Palm Beach bus accident lawyers can obtain accident reports, driving records, medical records and much more to build a robust case. While we work hard on your case, you can recover from your injuries knowing that you have a team of lawyers in your corner.
To receive a free and confidential case evaluation, call us today at 1 (855) 722-2552 or fill out a contact form.
Further Resources
Live Chat Now
Verdicts & Settlements
Recovery for man and family for injuries caused by a defective auto part.
Recovery for man who suffered brain injury and paralysis after collision with Blood Mobile.
Jury verdict for the family of a 23-year-old woman killed in a tractor-trailer accident.
Jury verdict for family of mother of two killed in tractor-trailer accident.
Recovery for parents of a man killed in aviation crash.
View more results
Auto Accident News
Featured Attorney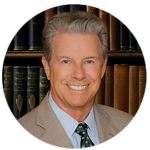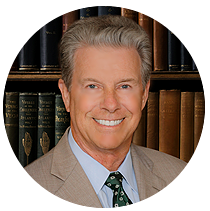 Robert E. Gordon
Robert E. Gordon is a personal injury attorney and founding member of the law Offices of Gordon & Partners. He is a strong advocate in fighting for the injured.
Read more