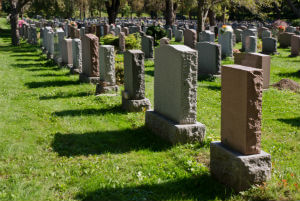 If your loved one's death was caused by the negligent actions of another, you may have the option to file a wrongful death lawsuit seeking compensation for some of your losses.
However, Florida's wrongful death laws are complicated. Contact our West Palm Beach wrongful death attorneys to learn more about your options for filing a legal claim.
What is Wrongful Death?
A wrongful death occurs when a person dies as the result of someone else's negligence or misconduct.
The Florida Wrongful Death Act (768.16-26) requires three elements be proven to support a wrongful death case:
The person's death was caused by a wrongful act, default, negligence or breach of contract.
The decedent would have had grounds to file a personal injury lawsuit had he or she not died.
Who Can File a Wrongful Death Lawsuit?
Per FS 768.20, the decedent's personal representative must bring a wrongful death lawsuit in Florida on behalf of all beneficiaries, including the estate's beneficiaries and the decedent's survivors, which can include the decedent's:
Blood relatives who were at least partially dependent on the decedent (this includes adopted brothers or sisters)
Damages Recoverable by Wrongful Death Lawsuits
Per FS 768.21, survivors are able to recover certain types of damages through wrongful death lawsuits, including:
Loss of Support and Services
Any eligible survivor may recover damages for current and future lost support and services from the date of the decedent's injury to his or her death plus interest.
To determine the amount of the award, the court will consider:
The survivor's relationship to the decedent
The decedent's likely income that would have been given to the survivor
How much it would cost to replace the decedent's services to the survivor
How long the survivor and decedent were expected to live and the period that a surviving child will remain a minor
If a surviving spouse exists, adult children over 25 can only recover certain damages.
Lost Companionship and Protection
Surviving spouses are entitled to recover damages for lost companionship and protection resulting from the loss of the decedent. This type of damage is only available to a surviving spouse.
Lost Parental Companionship
Minor children, and all children if the decedent has no surviving spouse or the spouse dies within 30 days of the decedent due to the same wrongful act, may recover damages for lost parental companionship. This includes guidance and instruction that would have been provided by the decedent.
Mental Pain and Suffering
Mental pain and suffering may be awarded to a surviving spouse. The award is calculated from the day the decedent suffered the injury that led to his or her death.
Parents of a deceased minor child may also be entitled to compensation for mental pain and suffering. If no other survivors exist, parents of a deceased adult child may be entitled to this award as well.
If the death was caused by medical malpractice, parents of deceased adult children are not entitled to recover pain and suffering.
Lost Earnings
Income that the decedent would have provided from the date of the decedent's injury to the date of death are recoverable if there is a surviving spouse or descendants.
Medical and Funeral Expenses
Funeral and medical expenses may be recovered by the survivor who paid the expense.
Statute of Limitations for Wrongful Death Lawsuits
Personal representatives filing wrongful death action in Florida must do so within the state's statute of limitations. The statute of limitations serves as a legal time limit within which any legal action must be filed.
In Florida, the statute of limitations for wrongful death lawsuits is two years. This begins on the date of the decedent's death due to wrongful actions and extends two years from the date of death.
If a lawsuit is not filed within the statute of limitations, claimants will likely lose all rights to recover compensation through a wrongful death lawsuit.
Contact a Florida Wrongful Death Lawyer
The West Palm Beach personal injury lawyer s of Gordon & Partners can help fight to recover compensation that your family deserves.
We offer free initial consultations, and you are under no obligation to pursue legal action. If you have a case, we provide our services on contingency, which means you do not owe us a fee unless we recover compensation for you.
Call 1 (855) 722-2552 or complete a Free Case Evaluation form.