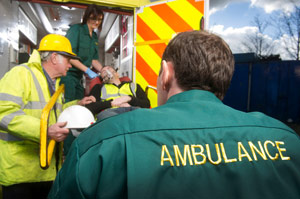 Fatal car crashes are tragic events that forever change the lives of those who have been affected by them.
In 2012 in Florida alone, 2,444 people died in car crashes statewide, and the causes of these incidents vary from driver negligence to vehicle malfunction and poor weather conditions. Many factors contribute to the likelihood an accident will be fatal, and sadly most of these are the result of preventable collisions.
Was someone that you loved killed in a car crash that was caused by the negligence of another motorist?
If so, did you know that you may be entitled to compensation because of the pain and anguish you and your family experienced dealing with their death?
The law offices of Gordon & Partners have always fought for the rights of the victims of driver negligence, and our experienced and compassionate team of litigators will seek the MAXIMUM amount of compensation due to our clients.
We proudly offer complimentary case reviews and you won't owe us any fees or costs if we are unable to recover financial compensation for you.
To find out how we can help, call our legal team today at 1 (855) 722-2552 or simply fill out the "Free Case Evaluation" form located to the right and we will contact you shortly after we receive your inquiry.
At Gordon & Partners, we're here to help fight for the rights of the injured.
Causes of Fatal Car Crashes
Motor vehicle collisions can result in disability, permanent physical and emotional wounds, and, in the most serious of cases, death. Typically, the severity of injuries car accident victims sustain is determined by the type of vehicles involved, the speed at which the accident occurs, and other more intricate factors, like the position of the occupant's body inside the vehicle and whether they are wearing a seatbelt.
Generally, the most common contributing factors to fatal car crashes include:
Aggressive driving
Distracted driving
Driving under the influence of drugs and alcohol
Fatigued driving
Improper vehicle maintenance
Poor driving conditions
Texting and driving
…and many others.
Negligent drivers can oftentimes display a multitude of these behaviors in combination, which only increases the likelihood they will be involved in or cause a crash. Sadly, the victims of these accidents leave behind loved ones and family members who are left to grapple with an unexpected loss while shouldering the financial burden of organizing funeral services, and in some cases managing the loss of household income.
Don't suffer in silence if you have lost a loved one in a fatal car crash— reach out to a reliable and trustworthy attorney who will demand justice for your family.
Contacting our Auto Accident Law Firm
The 180+ years of experience that the attorneys of Gordon & Partners will bring to your fatal car accident case ensure that a skilled and compassionate litigator will fight for the rights of you or your loved one.
Our firm represents the injured and we fight for the people, not the powerful. The legal team at Gordon & Partners will guide you through the legal process efficiently and intelligently.
We proudly serve the following areas:
Martin County
Broward County
Palm Beach County
To find out how Gordon & Partners can help you understand your rights and bring the responsible parties to justice, call us nationwide at 1 (855) 722-2552.
If you would prefer to contact us online, simply fill out and submit the "Free Case Review" form, located on the right-hand side of this page. It's strictly confidential and 100% FREE to send.
At Gordon & Partners, we offer complimentary case reviews and you won't owe us any fees or costs if we are unable to recover financial compensation for you.