Stuart Truck Accident Lawyers

– Client Reviews

Due to the large size and weight of commercial trucks, these types of accidents most often lead to catastrophic injuries and death.
Having represented injury victims throughout South Florida since 1993, we have seen firsthand the devastation that results from truck accidents. We are dedicated to helping the injured obtain the justice and compensation they deserve and have recovered millions on behalf of our clients. Our founding partner Robert Gordon is the founder of the Coalition for Commercial Truck Safety and is a member of the Association of Plaintiff Interstate Trucking Lawyers of America. We have the knowledge and skills needed to handle these complex cases. To learn more about how we can help you, contact the Stuart truck accident lawyers at Gordon & Partners for a free, no obligation consultation.
Get started now by calling 1 (855) 722-2552. We do not get paid unless you do.
Causes of Truck Accidents
Although truck accidents are caused by a variety of circumstances, they are often the result of driver negligence. Because truck drivers are often pressured to work unreasonable hours and throughout the night, they are put at an increased risk of becoming involved in an accident.
Some causes of large truck accidents include:
Aggressive driving
Driver distractions
Driver fatigue
Driving under the influence
Inadequately trained drivers
Improperly loaded cargo
Overloaded trailers
Road rage
Speeding
Tailgating
Texting while driving
Unsecured loads
Wide right turns
Poorly maintained truck
Accidents can also be caused by defective or malfunctioning parts, for which the truck or part manufacturer can be held liable.
No matter the cause of your accident, it is important that you seek legal advice from an experienced truck accident attorney as soon as possible. Truck accident claims can be complicated and often involve multiple parties and large corporations.
Our Stuart truck accident lawyers have years of experience handling these types of cases and working with large trucking companies, as well as their lawyers and insurers.
Complete a Free Case Evaluation form to find out if you have a case.
Who is Liable for a Truck Accident?
Semi-truck accidents are particularly complicated personal injury cases because there are most often a number of parties involved in the claim. In some cases, a victim may be able to file multiple claims against multiple parties, including the:
Truck driver
Truck driver's employer
Owner of the truck
Owner of the cargo or cargo container
Manufacturer of the truck or any of its parts
Our attorneys will conduct our own independent investigation into the accident in order to determine any and all parties who should be held liable for your injuries and if any of the parties violated any laws or regulations.
Contact us today for a free, no obligation consultation.
Trucking Industry Regulation
Our Stuart truck accident lawyers are well-versed in the many rules and restrictions that regulate the trucking industry and will hold any party liable for violating these laws.
The Department of Transportation's Federal Motor Carrier Safety Administration states:
Truck drivers must acquire a commercial driver's license (CDL) in order to drive certain motor vehicles. This requires truckers meet certain standards and pass a knowledge and skills test, including a road test.
Truck drivers cannot exceed the hours-of-service rule, which restricts the number of hours truckers can drive without taking a break, details the number of hours drivers must spend off duty before driving again and restricts the hours a trucker can drive within a set number of consecutive days.
Drivers are prohibited from operating a vehicle with a blood alcohol concentration of 0.04 or higher.
When following vehicles, trucks should leave one second of space between vehicles for every 10 feet of vehicle length when traveling under 40 mph. When traveling more than 40 mph, drivers should add seconds.
All vehicles must undergo routine inspection, repair and maintenance.
Tractor trailers cannot exceed maximum weight and size limits.
The Florida Department of Transportation also has its own size and weight restrictions, CDL driver's license requirements, and rules of the road.
Learn more by chatting with a representative.
Determining Negligence in a Truck Crash
In order to hold the at-fault party liable for your injuries, our Stuart personal injury lawyers will have to prove that the at-fault party's negligent actions caused the accident that caused your injuries. We must provide evidence that the at-fault party failed to act with reasonable care, or as others would have under similar circumstances.
Negligence can vary depending on the circumstances of your accident.
Truck Driver Negligence
Truck drivers can be considered negligent if they fail to obey the laws of the road by speeding or driving while distracted or under the influence of drugs or alcohol.
Trucking Company Negligence
Trucking companies are responsible for the actions of their employees. It is there responsibility to hire and properly train all workers. Failing to do this could leave them liable for the actions of their drivers.
They can also be held liable for breaking the rules and regulations of the trucking industry. This can include failing to maintain the vehicles or pushing employees to work longer hours than allowed behind the wheel.
Product Liability
If a defective part caused the accident, it may be possible to hold the part manufacturer liable for the damage if we can prove that the part was unreasonably dangerous and was being used as the manufacturer intended.
Stuart product liability cases are unique in that they can be brought under the concept of strict liability and do not require proof of negligence. They do, however, require expert testimony and analysis to prove that the defect originated during the manufacturing process.
Through a detailed investigation into the accident, our Stuart truck accident lawyers will be able to gather enough evidence to determine who was liable for the accident and to build a strong case against them.
Florida's Comparative Negligence Rule
In some situations, the injury victim may have been partially at fault for the accident. In these cases, it is still possible to bring a claim, however, Florida Statute 768.81 requires that the compensation award be reduced by the victim's percentage of fault in causing the accident.
This means that if you were asking for $10,000 and were found to be 10 percent responsible for causing the accident, you would only be able to recover $9,000.
Having our experienced Stuart truck accident lawyers on your side can ensure that the insurance company and the at-fault party do not blame you for more than your role in the accident.
Complete a Free Case Evaluation form now.
Why Hire Our Stuart Truck Accident Lawyers?
The insurance company will act very quickly after an accident to try to minimize the damage caused by their client. They will likely attempt to place blame on the victim and will try to get you to accept a settlement quickly.
Because of this, you should contact a reputable attorney as soon as possible after an accident. Our Stuart truck accident lawyers have decades of experience handling insurance companies and will make sure your rights are protected.
To do this, we will:
Review driving logs and records, as well as truck weigh-ins to determine if any regulations were violated.
Investigate the driving history of the driver, truck and trailer.
Review the truck's maintenance records.
Interview witnesses.
Analyze the accident report and medical records from your injuries.
Reconstruct the accident scene if necessary.
As members of the Florida Justice Association and the American Justice Association, our Stuart truck accident lawyers are well-versed in personal injury law and have the skills and resources to handle complex truck accident cases.
Contact us today for a free, no obligation consultation.
What Types of Compensation Can I Recover?
Florida's no-fault insurance law will require that you file a claim with your own insurance company after an accident. This type of claim will allow you to recover compensation for medical expenses, disability benefits if you are unable to work because of your injury and death benefits if you lost a loved one in an accident.
In many cases, our Stuart truck accident lawyers will be able to reach a settlement with the insurance company that will cover most of the costs associated with your injuries or the loss of a loved one.
In some situations, however, it may be necessary to file a personal injury lawsuit against the at-fault party and their insurance provider. In these cases, we may be able to recover both economic and noneconomic damages.
Economic damages reimburse victims for the financial harm they have suffered as a result of their injuries. This can include:
Current and future medical expenses
Emergency and hospital care
Rehabilitation and therapy
Assistive devices
Lost wages
Lost earning capacity
Noneconomic damages compensate a victim for intangible, non-financial losses, such as:
Pain and suffering
Mental anguish
Disfigurement
Loss of enjoyment of life
Loss of companionship for a surviving spouse
Find out if you are entitled to compensation. Live Chat now.
Contact Our Stuart Truck Accident Lawyers Today
Florida statutes of limitations give injury victims only four years from the date of the accident to file a personal injury lawsuit. Do not wait to contact our Stuart truck accident lawyers today or you will lose your opportunity to bring a claim and obtain compensation.
The team at Gordon & Partners is familiar with the complex situations that may occur following a tractor trailer accident and have the experience, tools and resources to go after large trucking companies. Our attorneys believe that when a negligent driver causes injuries to an innocent individual, that driver must pay for the losses and damages he or she has caused.
Contact us today to schedule a free, no obligation consultation with our experienced Stuart truck accident lawyers. We work on a contingency fee basis and charge no fees unless we obtain compensation for you.
Our office is located just a three-minute drive from Historic Downtown Stuart and the Martin County Courthouse.
Call 1 (855) 722-2552 or complete a Free Case Evaluation form.
Gordon & Partners
729 SW Federal Hwy #212
Stuart, FL 34994
Phone:
772-333-3333
Verdicts & Settlements
Recovery for man and family for injuries caused by a defective auto part.
Recovery for man who suffered brain injury and paralysis after collision with Blood Mobile.
Jury verdict for the family of a 23-year-old woman killed in a tractor-trailer accident.
Jury verdict for family of mother of two killed in tractor-trailer accident.
Recovery for parents of a man killed in aviation crash.
Recovery for the family of a man killed by a tractor-trailer.
Recovery for the family of 8-year-old killed in an auto accident.
$2,230,000 recovery for a 78 year-old man injured in collision with tractor trailer.
Recovery for a 16-year-old who suffered a brain injury when he was run over by a tractor-trailer in a parking lot.
Recovery from tractor trailer company for a man who lost leg when his car struck illegally parked tractor trailer after collision with car.
Recovery for the family of a man killed in a motorcycle accident.
Recovery for family of man killed because car dealer sold car with worn tires.
$1,075,000 recovery for man injured in an accident with a tractor trailer.
$1,047,574.70 combined recovery for two persons injured in an auto accident.
Recovery for man burned in truck accident.
Recovery for the family of a man killed when a tractor-trailer pulled into his lane of traffic.
Jury verdict for a car accident in Broward County. The original offer from Allstate Insurance Company before trial was just $17,500.
$332,000 for back and neck injuries in a car accident case with minimal visible property damage. The highest offer by the Defendant before trial was $25,000.00.
View more results



Truck Accidents News
Featured Attorney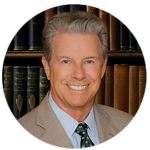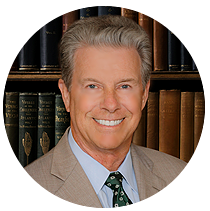 Robert E. Gordon
Robert E. Gordon is a personal injury attorney and founding member of the law Offices of Gordon & Partners. He is a strong advocate in fighting for the injured.
Read more