Birth Injury Lawyers in Stuart

– Client Reviews

When a child suffers a birth injury, the parents are often left with deep emotional trauma due to their child's suffering as well as the financial burden of medical expenses needed to give their child a normal life.
No child should be left injured during the birthing process. When a medical professional's mistake or negligence causes an injury, your child should not be denied the resources they need.
If you child suffered a preventable birth injury, contact a Stuart birth injury lawyer at Gordon & Partners. We believe the birth of a child should be a joyous occasion, not one filled with strife as a result of a Stuart professional's medical negligence. Get the justice you and your child deserve and speak with an experienced Stuart birth injury lawyer to determine your legal options.
Call 1 (855) 722-2552 or fill out a contact form.
Causes of Birth Injuries
It is estimated that one out of every 33 newborns suffers a birth injury every year. Furthermore, about seven percent of birth injuries only became apparent when the child reached 12 months; another 12 to 14 percent of birth injuries become apparent when the child enters school.
Some of the most common causes of a birth injury include:
Failing to diagnose dangerous conditions during pregnancy, such as preeclampsia
Improper use of forceps or other birthing equipment
Failing to order a C-section in due time
Prescribing drugs that may harm the mother or child
Failing to monitor the baby or mother during labor
Failing to recognize fetal distress
Difficult labor or childbirth
Prolonged labor
From the first sonogram to the time of birth, medical professionals have an obligation to protect the health of the baby and mother. Failing to follow medical standards can lead to complications and injuries.
If your newborn suffered a birth injury due to any of the issues above or any other source of medical negligence, contact a Stuart birth injury lawyer for help. We can help you obtain the compensation you and your child deserve for your future.
CHAT LIVE with a representative to schedule a free legal consultation.
Types of Birth Injuries
As some birth injuries may not be obvious right away, parents should be diligent in monitoring missed developmental milestones or signs of injury like weak muscles.
Some of the most common birth injuries include:
Cerebral palsy
Brachia plexus injury (Erb's palsy)
Cerebral ischemia
Cephalohematoma
Oxygen deprivation
An injury during labor and delivery can change the lives of the child and parents forever. If your child has been injured by a medical mistake, you may be entitled to file a claim against all the negligent parties that caused the injury. Your child deserves all the resources they need to live with a potentially life-changing disability, and we can help you fight for the compensation needed for these resources.
Contact a Stuart birth injury lawyer by calling 1 (855) 722-2552.
How a Lawsuit Can Help
When a child is suffering, a parent will do everything they can to help alleviate their anguish. The Stuart birth injury lawyers at Gordon & Partners understand how frustrating it is for parents to be unable to help their child. It is important to know that if your child suffered a birth injury as a result of medical negligence, you can get relief and help.
A birth injury lawsuit can help you obtain compensation for current and future medical expenses, physical rehabilitation costs, including medical equipment, home health care, loss of quality of life and much more.
Medical malpractice claims can be very demanding and require a thorough investigation, which is why it is important to contact a Stuart birth injury lawyer. We can help you prove that:
The medical professional owed a duty of care to you and your newborn
The professional breached that duty by failing to adhere to the standard of care at which a competent professional would have followed in similar circumstances
The breach of duty caused harm to you or your child.
Contacting a lawyer as soon as possible is important because the amount of time you have to file a claim is limited.
Schedule a Consultation
The team of lawyers at Gordon & Partners have more than 200 years of combined legal experience and are committed to fighting for the rights of the injured. If your child was hurt by a medical error, our Stuart birth injury lawyers are on your side.
Schedule a free consultation to discuss your claim and legal options. We work on a contingency fee basis. If you do not recover compensation, you do not pay any fees or costs.
Call 1 (855) 722-2552 or fill out a contact form to get started.
Gordon & Partners
729 SW Federal Hwy #212
Stuart, FL 34994
Phone:
772-333-3333
Verdicts & Settlements
R.J. Reynolds Tobacco Company product liability.
R.J. Reynolds Tobacco Company product liability.
Jury verdict for the wrongful death of a 63-year-old man survived by his widow.
Verdict against cigarette manufacturer for family of local lawyer who died of lung cancer.
Verdict against tobacco manufacturer for family of man who died from lung cancer as a result of smoking.
Verdict for widow of man who died of lung cancer as a result of addiction to smoking.
Gordon and Partners, along with co-counsel, recently represented the family of a smoker who passed away when she was 60 years old from lung cancer caused from her long time addiction to smoking cigarettes since she was a young girl. The case was tried in Lowell, Massachusetts and resulted in a verdict of 17 million dollars on May 31, 2019.
Recovery for man and family for injuries caused by a defective auto part.
View more results
Live Chat Now
Recent News
Featured Attorney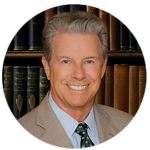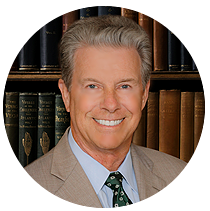 Robert E. Gordon
Robert E. Gordon is a personal injury attorney and founding member of the law Offices of Gordon & Partners. He is a strong advocate in fighting for the injured.
Read more