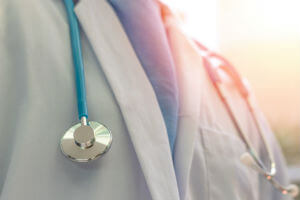 The duty of care that a doctor owes to a patient is much higher than the duty one person owes to another. This is because of the contractual duty of the doctor to provide the appropriate care to the patient, as well as the education and skill that makes him or her a trusted professional. When a doctor's careless actions or inactions cause you or a loved one harm, medical malpractice may have occurred.
To establish negligence occurred and seek compensation for your injury, you must prove that a duty of care was breached. Our experienced West Palm Beach medical malpractice attorneys are prepared to help you pursue a claim. We are available to discuss your situation during a free consultation.
Understanding Medical Negligence
Medical negligence occurs when a doctor or other health care provider fails to provide adequate treatment and causes injury or death to a patient. Medical malpractice claims often involve at least one of the following factors:
Failure to diagnose – If a doctor fails to order the proper tests, misinterprets test results or does not recognize the symptoms of a condition, he or she may fail to timely diagnose the patient. In some circumstances, this can lead to significant harm to the patient.
Inadequate treatment – If a doctor treats you in a manner that is below the standard in which a competent doctor would have treated you, it may be medical negligence.
Failure to warn – Your doctor must provide you with accurate information regarding the known risks of a treatment or procedure and receive your informed consent before conducting a proposed medical treatment.
A Doctor's Medical Duty
Doctor's take an oath to use their skills and training to cure patients and not cause additional harm. They must provide competent care to patients that upholds the accepted medical standard of care.
Treating a patient means using the same degree of care and skill that a doctor in a similar position would provide under those circumstances. When a doctor's conduct falls below these standards, it may be considered medical negligence.
How to Prove Breach of Duty
To have a valid medical malpractice claim, you must be able to prove that a duty of care was breached. Your attorney will take into consideration a number of factors, including your written account of events.
Be sure to describe exactly what happened to your attorney and the extent of your doctor-patient relationship. You should also share details about what he or she might have said or failed to inform you about that could have prevented you from harm.
Your attorney will also look at hiring an expert witness who can explain what went wrong from a professional standpoint. Most medical malpractice cases will require the testimony of an expert witness regarding how your doctor violated the duty of care and how this violation harmed you.
Schedule a Free Consultation Today
If you were injured by a negligent health care provider, you may be eligible to compensation for the damages that you have sustained, such as medical expenses, lost wages, and pain and suffering. A knowledgeable medical malpractice lawyer from our firm are ready to review your situation.
Request a free, no-obligation consultation to learn more about your legal options. There is no risk in you calling us. We charge no upfront fees, which means you do not pay us unless you recover compensation.
Talk to a member of our legal team by calling 1 (855) 722-2552.