West Palm Beach Dental Malpractice Attorney

– Client Reviews

All dental practitioners in Florida have a duty to adhere to the same standards of care as other healthcare professionals, such as paramedics, nurses and lab technicians. If a dentist fails to provide appropriate care to a patient, or if they perform a procedure in a careless or negligent manner, serious injuries to the patient can result. Our attorneys are dedicated to helping all injured victims receive financial compensation for medical expenses, lost wages, and pain and suffering.
The West Palm Beach dental malpractice attorneys at Gordon & Partners have helped hundreds of clients obtain millions in verdicts and settlements, and we are available to help you, too. Our track record of successful medical malpractice litigation – including cases against dental practitioners – means we have the knowledge and experience necessary to help you receive the compensation you deserve.
If you or a loved one sustained injuries after having dental work performed, you may be entitled to file a lawsuit against the dentist or other dental professional responsible for causing your injury. To speak with our skilled West Palm Beach dental malpractice attorneys about your case, please contact us today. All consultations with us are free, and we do not charge any fees unless we secure a favorable verdict or settlement for you.
For your free claim review, call 1 (855) 722-2552 or complete a Free Case Evaluation form.
When Do I Need a Dental Malpractice Attorney?
All instances of medical malpractice, including dental malpractice, occur when a healthcare professional fails to provide proper and reasonable care to a patient. As healthcare professionals, dentists must adhere to a strict medical code of ethics and follow all rules of practice to ensure patient safety. If a dentist breaches this code or fails to follow safety rules, patients can be seriously harmed.
You may require the assistance of a dental malpractice attorney if you sustained injuries as a result of the following:
A dentist performed your procedure carelessly or with negligent disregard
You received unnecessary procedures or you received the wrong procedure entirely
Your dental procedure was performed without your prior consent
Anesthesia was administered incorrectly, causing you to suffer a heart attack, brain damage or a life-threatening allergic reaction
A dentist failed to diagnose or treat your dental condition
You were inappropriately touched by a dentist or other dental professional
You were not informed about all risks associated with your dental procedure
A dentist performed your procedure without being licensed or qualified to do so
When a patient suffers an injury as a result of a dentist's negligent actions or medical misconduct, they may be able to receive compensation by filing a lawsuit. The compensation awarded from a lawsuit can help cover the cost of current and future medical bills, as well as lost wages due to a patient's inability to return to work.
The West Palm Beach dental malpractice attorneys at Gordon & Partners are available to answer any questions you may have regarding a dental malpractice lawsuit. We can help, contact us today.
Find out if you have a case today. CHAT LIVE with a legal representative.
Common Dental Malpractice Injuries
In dental malpractice cases, dentists often fail to conduct procedures as defined by the high medical standards set for his or her profession. When this occurs, the likelihood a patient will sustain as injury increases dramatically. Injuries that may result from dental malpractice include:
Paralysis of the tongue, jaw or lips
Cracked or broken teeth
Permanently losing the ability to taste
Structural damage to the gums or jawline, such as tears, breaks or large holes
Temporomandibular joint disorder (TMJ)
Injury due to improperly administered anesthesia
Infections from broken, faulty or improperly sterilized instruments
If a dentist's negligence caused you to suffer an injury such as those listed above, you may be entitled to financial compensation. The West Palm Beach dental malpractice attorneys at Gordon & Partners can help you file a lawsuit and receive the money you deserve.
In addition to pursing legal action, all victims of dental malpractice can file a complaint with the Florida Department of Health. Filing a complaint helps the appropriate authorities determine if a dentist or dental facility should be investigated for substandard treatment, negligent care or sexual harassment.
For more information about your legal options, contact our knowledgeable West Palm Beach dental malpractice attorneys today.
Complete a Free Case Evaluation form today.
How Our West Palm Beach Dental Malpractice Attorneys Can Help You
The state of Florida has a statute of limitations for pursuing legal action against a dental professional. This means all injured patients have a limited amount of time to file a lawsuit against their dentist. Failing to do so within the time frame allotted may prevent them from receiving compensation for their injuries. Therefore, if you believe your injury may have resulted from dental malpractice, it is important to contact a reputable attorney as soon as possible.
At Gordon & Partners, our West Palm Beach dental malpractice attorneys will work closely with you to determine if you have grounds to file a lawsuit. We will collect all evidence as it pertains to your case, including medical records, statements from witnesses and previously filed complaints against the dentist, if applicable. We will also handle all correspondence with the insurance companies and consult with medical experts who can help prove your dentist acted negligently.
While dental practitioners cannot guarantee their treatments or procedures will always result in patient satisfaction, they can be held accountable if their negligence or misconduct caused harm or injury. For assistance with your dental malpractice claim, contact our West Palm Beach dental malpractice attorneys today. As always, our consultations are free, and we only get paid when we win a favorable verdict or settlement for you.
For a free case review, call 1 (855) 722-2552 or fill out a Free Case Evaluation.
Verdicts & Settlements
Negligent failure to diagnose cancer.
Failure to diagnose spine fracture resulting in paralysis.
Settlement for a 54-year-old woman who suffered brain damage during a hip replacement surgery because the anesthesiologist failed to recognize that her respiratory levels had significantly dropped for nine minutes during the surgical procedure..
Negligent interpretation of radiology study resulting in death.
Failure to manage hypertension resulting in stroke.
Negligent delivery of infant causing Erb's Palsy injury.
Settlement for a 36-year-old mother of four kids whose peroneal and sciatic nerves were severed during ACL surgery, causing a permanent foot drop.
Failure to appropriately monitor patient after surgery resulting in death.
View more results
Further Resources
Medical Malpractice News
Featured Attorney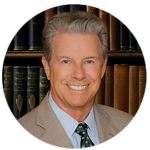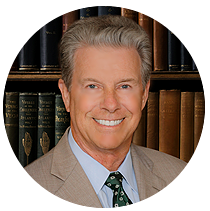 Robert E. Gordon
Robert E. Gordon is a personal injury attorney and founding member of the law Offices of Gordon & Partners. He is a strong advocate in fighting for the injured.
Read more