Medication Error Attorneys in West Palm Beach

Anyone who has ever been prescribed medications is often very prudent about taking the correct dosage at the correct time in accordance with any other instructions. When you suddenly experience adverse reactions, questions may arise over what is causing the problem.
Although it may be easy to assume that a prescribed drug will have its intended affects, some people will suffer negative reactions. Others may have inadvertently been prescribed the wrong medication or a medication that interfered with other medicines.
When a doctor, nurse or pharmacist negligently prescribes a medicine, they may be held liable for a drug error. If you believe that medical malpractice led to a drug error, our West Palm Beach medication error attorneys can help you fight for your rights. Your initial consultation is free so you can determine your legal options without apprehension.
Schedule a free case review by calling 1 (855) 722-2552.
Common Causes of Medication Errors
Medical errors may be attributed to medical malpractice, that is, negligence as a result of a doctor, nurse or pharmacist. A medication error may be a result of poor communication, carelessness, coding errors, misdiagnosis and more.
Unfortunately, what might seem like a minor error could turn life-threatening, especially among older patients. According to the Food and Drug Administration, medication errors cause at least one death every day and injure another million people every year.
A medical professional may be considered negligent for the following errors:
Medication is wrongfully prescribed
Wrong medication is dispensed
Incorrect dosage information is provided
Failing to guard against harmful drug interactions
Failing to recognize drug allergies
Mislabeling medications
In some cases, the wrong medication may have been provided to the incorrect patient. We trust pharmacies and hospitals to provide the correct medication, so when an error is made, most patients may be unaware of the problem.
If you believe you or someone you love has been a victim of a drug error caused by a negligent medical professional, contact an experienced West Palm Beach medication error attorney. You may be entitled to file a claim against the professional or facility that caused your injury or illness.
Fill out a Free Case Evaluation to get started.
What is Pharmaceutical Litigation?
Prescription and over-the-counter drugs are important medications, saving lives and improving the health of many people. However, sometimes these drugs can be harmful, whether from dangerous side effects or pharmacy error, causing illness, injury and even loss of life. Pharmaceutical litigation is the law practice that deals with lawsuits involving medication errors.
Our West Palm Beach medication error attorneys can also provide information on dangerous drugs you may have been prescribed. Several medications have been recalled or revealed to have caused serious and potentially life-threatening side effects.
Contact a West Palm Beach medication error attorney by calling 1 (855) 722-2552.
Filing a Drug Error Lawsuit
There is a statute of limitations for pharmaceutical lawsuits and you must file a claim within four years of when the injury or illness caused by the error was discovered. It must be proven that the medical professional had a duty of care toward your well-being, that they breached that duty, and the the breach caused your injury or illness.
Always inform your doctor of any known allergies or side effects to medications you have previously received. When you pick up a prescription, check first to make sure it is the correct medication you were prescribed. Read any accompanying literature that describes side effects and if you aren't given information regarding side effects, ask the pharmacist to provide that to you.
If you have suffered a drug error and you believe it was caused by negligent medical actions, contact a West Palm Beach medication error attorney. We will review the facts of your claim, request medical records, contact expert witnesses and build a strong case on your behalf. We believe that victims of medical malpractice deserve to be compensated for their pain and suffering.
Schedule a Consultation
When you suffer an illness or injury due to a prescribed drug, medical professionals need to be held responsible. It can be difficult for victims to realize their medication is causing issues and some may not realize there is a problem until they are hospitalized.
If you believe that a medical error led to your injuries, contact our law firm for a free consultation. We are committed to fighting for the injured. When you need support, guidance and exceptional legal representation, turn to the West Palm Beach medication error attorneys at Gordon & Partners.
CHAT LIVE with a representative now.
Verdicts & Settlements
Negligent failure to diagnose cancer.
Failure to diagnose spine fracture resulting in paralysis.
Settlement for a 54-year-old woman who suffered brain damage during a hip replacement surgery because the anesthesiologist failed to recognize that her respiratory levels had significantly dropped for nine minutes during the surgical procedure..
Negligent interpretation of radiology study resulting in death.
Failure to manage hypertension resulting in stroke.
View more results
Further Resources
Live Chat Now
Featured Attorney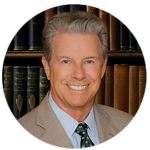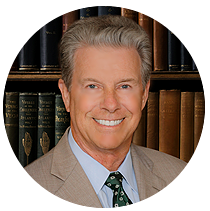 Robert E. Gordon
Robert E. Gordon is a personal injury attorney and founding member of the law Offices of Gordon & Partners. He is a strong advocate in fighting for the injured.
Read more