West Palm Beach Psychiatric Malpractice Attorneys

– Client Reviews

Psychiatrists, like all medical professionals, have a duty to provide their patients with a level of care that is deemed acceptable by strict medical standards. If this duty is breached, patients can be psychologically traumatized or develop a fear of seeking help for their condition. In some instances, patients may suffer irreversible brain damage from improperly prescribed antipsychotic medications, or they may commit suicide due to inadequate risk assessment or preventative measures.
The West Palm Beach psychiatric malpractice attorneys understand the delicate nature of these cases, and we have the compassion and experience necessary to help injured psychiatric patients and their families receive compensation for their mental anguish and suffering.
If you or a loved one was injured as a result of psychiatric malpractice, you may be able to pursue legal action against the negligent psychiatrist or psychiatric care facility. You may be entitled to financial restitution for medical bills, lost wages, diminished quality of life, loss of disability benefits and pain and suffering.
Contact our psychiatric malpractice attorneys today for a free, no obligation review of your case. We can help determine if filing a medical malpractice lawsuit is right for you. All of our legal services are free of charge, and we only receive payment when we secure a favorable verdict or settlement for you.
For a free case evaluation, call 1 (855) 722-2552 or complete a Free Case Evaluation form.
What is Psychiatric Malpractice?
Patients who seek help from a psychiatrist are often emotionally vulnerable, or in some cases, mentally unstable. They invest a great amount of trust in their mental health professional to provide them with the support, reassurance and therapy they need to live as comfortably and productively as possible.
By its very nature, the practice of psychiatry is complex, and all psychiatrists must be diligent in their attempts to evaluate, diagnose and treat their patients. They must also act in the same reasonable manner as other psychiatrists would in a similar situation. If a psychiatrist fails to act responsibly, they may be liable for any injuries or fatalities that resulted from their negligence or misconduct.
Some examples of negligence or misconduct that may warrant a psychiatric malpractice lawsuit include:
Physical abuse of a patient, including holding them down or restraining them
Emotional abuse, such as humiliation or speaking to the patient in a patronizing manner
Engaging in sexual acts of any kind or procuring a romantic relationship with a patient
Failing to properly document a patient's diagnosis or medication history
Prescribing antipsychotic medications to a patient in a careless or reckless manner
Failing to obtain consent for treatment from a patient or their legal guardian
Misdiagnosing or failing to diagnose a patient's illness or disorder
Falsely imprisoning a patient in a mental facility or institution
Negligent supervision or assessment of a patient with a high suicide risk
In the tragic event of a patient suicide, a psychiatrist may be held accountable if they failed to conduct a proper suicide risk assessment or if they failed to take appropriate preventative measures when treating a patient with known suicidal tendencies. In this sense, a psychiatrist may be responsible for a patient's suicide if they could have – or should have – foreseen the patient's potential for self-inflicting injuries, yet failed to act.
A psychiatrist may be held accountable for a patient's suicide if they:
Failed to recognize signs that indicate a patient may be at risk for committing suicide, such as expressing feelings of despair and hopelessness
Documented a patient's first suicide attempt but not others
Failed to consider the environment and overall safety of a suicidal patient
Failed to properly evaluate, monitor or treat a patient with a high suicide risk
Failed to warn a third party of a patient's imminent threat of harm, as required by law
If you or a loved one has suffered illness, injury or death due to the incompetent or inappropriate actions of a psychiatrist, the West Palm Beach psychiatric malpractice attorneys at Gordon & Partners are available to help you get the justice and compensation you deserve.
Contact us today to discuss the details of your case – you may be entitled to file a lawsuit and hold the negligent doctor accountable for their unethical actions. All consultations with our personal injury lawyers are 100 percent confidential, and we will never disclose your information to a third party without your informed consent.
CHAT LIVE with a legal representative today to see if you have a case.
How Can Our West Palm Beach Psychiatric Malpractice Attorneys Help You?
A reputable psychiatric malpractice attorney can be of great assistance to an injured patient and their family. At Gordon & Partners, our West Palm Beach psychiatric malpractice attorneys can help determine if your case has the four essential components needed to prove that psychiatric malpractice did in fact occur. These components are necessary for any psychiatric malpractice case to be successful, and they include determining the following:
A doctor/patient relationship existed and the psychiatrist owed the patient a certain duty of care
The psychiatrist breached their duty of care, either through medical negligence or misconduct
The patient experienced serious harm, injury, mental trauma or death as a result of the breach
A causal link exists between the psychiatrist's breach of duty and the patient's injury or death
In order to determine these critical components, our psychiatric malpractice attorneys will review all patient medical files, speak with any witnesses, consult with medical experts and delve into the doctor's past to uncover potential patient complaints or past legal action taken against him or her.
Our West Palm Beach psychiatric malpractice attorneys will work tirelessly to build a strong case on your behalf and ensure you receive quality legal representation in a court of law. We will fight to hold all liable parties accountable for their negligence, and we will help ensure you receive the maximum amount of financial compensation you are entitled to receive.
If you or someone you love was injured due to psychiatric medical malpractice, contact our skilled West Palm Beach psychiatric malpractice attorneys for a free consultation today.
For a free claim review to determine your legal options, call 1 (855) 722-2552.
Verdicts & Settlements
Negligent failure to diagnose cancer.
Failure to diagnose spine fracture resulting in paralysis.
Settlement for a 54-year-old woman who suffered brain damage during a hip replacement surgery because the anesthesiologist failed to recognize that her respiratory levels had significantly dropped for nine minutes during the surgical procedure..
View more results
Further Resources
Live Chat Now
Medical Malpractice News
Featured Attorney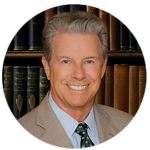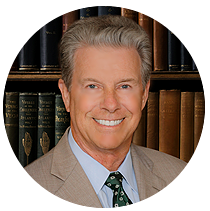 Robert E. Gordon
Robert E. Gordon is a personal injury attorney and founding member of the law Offices of Gordon & Partners. He is a strong advocate in fighting for the injured.
Read more