Birth Injury Lawyer in West Palm Beach

– Client Reviews

The birth of a baby should be a joyous occasion. However, when a baby is injured due the negligence of medical personnel, the occasion can become sorrowful. An injured newborn may require extensive medical help immediately after birth and in some cases, for the rest of their life.
A birth injury lawyer can help parents and children suffering from the physical, emotional and financial toll of harm caused to a child during childbirth. When a birth injury such as cerebral palsy or a brachial plexus injury is caused by negligence, a family deserves to recover compensation for their suffering.
With decades of legal experience, the West Palm Beach birth injury lawyers at Gordon & Partners are ready to help you fight for the compensation you deserve.
For a free case review, call 1 (855) 722-2552 or fill out a case evaluation form.
Birth Injuries Caused by Medical Negligence
If you suspect that your baby was injured during childbirth, a doctor or medical professional may be found at fault. To have a valid claim, it must be proven that the medical professional's negligence directly led to the baby's injury.
Some common causes of a birth injury include:
Failing to detect hypoxia: Hypoxia occurs when a child's brain does not receive enough oxygen, which may occur due to a tangled umbilical cord, infection or damage to the placenta. Medical practitioners should be able to detect hypoxia in order to prevent further harm.
Neglecting to perform specialized tests: Neglecting to perform specialized tests to detect issues with the pregnancy can endanger the life of an unborn child and cause birth complications.
Failing to properly use labor-inducing drugs: The off-label use of medications to induce labor puts a mother and her child at risk of injuries and illness.
Improper forceps use: The use of forceps can not only reduce a baby's risk of oxygen deprivation and fetal distress, but can also lead to birth injuries.
Delaying a cesarean section directive: Failing to recognize child birth issues and delaying a C-section ultimately puts the child and mother in grave danger.
A West Palm Beach birth injury lawyer can help you determine if you may be able to file a claim against the medical professional who delivered your child.
Types of Birth Injuries
Birth defects can affect a child's appearance, development and behavior. In some cases, birth defects may include structural problems that are more visible, such as cleft lip and neural tube defects. However in other cases there may be heart defects that will require testing to uncover.
Some common birth injuries include:
Anencephaly
Shoulder dystocia
Spinal trauma
Cleft palate or cleft lip
Brain damage or head trauma
An experienced West Palm Beach birth injury lawyer can help you determine if the injury your child suffered during child birth was a result of medical negligence.
Call 1 (855) 722-2552 for a free case review or Chat Live with a representative now.
The birth injury lawyers at Gordon & Partners offer free legal consultations, and if we take your case, we only get paid if you win.
Damages Recovered in a Birth Injury Lawsuit
When a child suffers a birth injury, the family may be entitled to file a birth injury lawsuit for damages. The damages recovered may include monetary and non-monetary losses, such as pain and suffering.
Some examples of compensation a family may recover when filing a birth injury lawsuit include:
Current and future medical expenses
Lost wages
Emotional distress
Rehabilitation costs
In-home health care expenses
Due to the complex nature of birth injury lawsuits, it is important to hire an experienced West Palm Beach birth injury lawyer. The team of attorneys at Gordon & Partners believe in obtaining justice for the injured and fighting for those who cannot fight on their own. Our firm is prepared to help you every step of the way so that you can move forward with your life as soon as possible.
Contact a West Palm Beach Birth Injury Lawyer
Gordon & Partners has recovered millions on behalf of medical malpractice victims. A birth injury lawyer can help you and your child recover the compensation needed for current and future medical expenses, lost wages and more. Though nothing can ease the pain of a child suffering from a birth injury, monetary compensation can ease the financial burden of caring for a loved one.
For a free case review, call 1 (855) 722-2552 or fill out a Free Case Evaluation.
Further Resources
Verdicts & Settlements
R.J. Reynolds Tobacco Company product liability.
R.J. Reynolds Tobacco Company product liability.
Jury verdict for the wrongful death of a 63-year-old man survived by his widow.
Verdict against cigarette manufacturer for family of local lawyer who died of lung cancer.
Verdict against tobacco manufacturer for family of man who died from lung cancer as a result of smoking.
Verdict for widow of man who died of lung cancer as a result of addiction to smoking.
Gordon and Partners, along with co-counsel, recently represented the family of a smoker who passed away when she was 60 years old from lung cancer caused from her long time addiction to smoking cigarettes since she was a young girl. The case was tried in Lowell, Massachusetts and resulted in a verdict of 17 million dollars on May 31, 2019.
Recovery for man and family for injuries caused by a defective auto part.
Verdict for a smoker who contracted cancer of the jaw.
A Pinellas County jury verdict for the estate of a man who died of lung cancer at the age of 42.
View more results
Live Chat Now
Featured Attorney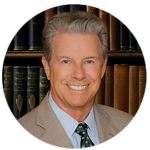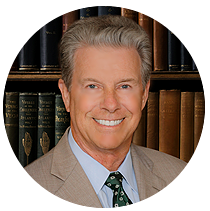 Robert E. Gordon
Robert E. Gordon is a personal injury attorney and founding member of the law Offices of Gordon & Partners. He is a strong advocate in fighting for the injured.
Read more