West Palm Beach Dog Bite Lawyers

– Client Reviews

Dog bites can cause serious injuries like broken bones, concussions, lacerations and the potential for permanent scarring. They can also lead to psychological trauma after a terrifying encounter with an attacking dog.
If you or a loved one has suffered from a vicious dog attack, it is important to hire a reputable attorney who has detailed knowledge of the strict laws and regulations governing dog bites. Our West Palm Beach dog bite lawyers have years of experience defending the rights of the injured against negligent dog owners.
We have a history of successfully securing favorable verdicts and settlements on behalf of dog bite victims throughout South Florida. Schedule a free, no-obligation consultation today to find out more about your legal options.
Complete a Free Case Evaluation form or call 1 (855) 722-2552 today.
Who is Responsible for a Dog Bite?
Florida dog bite laws hold a dog owner strictly liable for any damages from a dog bite, regardless if they knew the dog was dangerous or not. This means that, in most cases, the injury victim is entitled to compensation for their injuries, as long as they are able to prove the dog bit them and they sustained injuries as a result.
Exceptions to this rule include a victim who was trespassing or provoking an animal, or if signs were posted warning about a dangerous dog. In these situations, the owner's percentage of liability will be decreased or removed entirely.
Dog owners are not the only ones who can be held liable for a dog bite. If a landlord is aware of a potentially dangerous dog on the premises, they may be held liable for a dog bite because they have a duty of care to protect all tenants from harm.
Our West Palm Beach dog bite lawyers understand the intricacies often associated with dog bite cases. We will fully investigate your claim, determine who should be held liable, build a strong case on your behalf and help you get you the compensation you deserve.
Get started today by completing a Free Case Evaluation form.
Dog Bite Injuries
Although anyone can suffer from a dog bite, children and the elderly are especially susceptible to suffering serious and life-threatening injuries from an attack.
The elderly are often frailer than younger people and can easily suffer broken arms, wrists, hips or other bones. Children, mostly because of their height, are most vulnerable to injuries to the head, neck and throat, which can lead to severe injuries and permanent disfigurement.
Some of the most common dog bite injuries our attorneys have witnessed include:
Lacerations

Scratches

Broken bones

Concussion

Facial injuries
Dislocations

Contusions

Infection (Rabies)

Psychological damage

Permanent scarring
Tragically, victims of a dog bite attack are often left with life-changing injuries at no fault of their own. As a bite victim, you should seek legal advice immediately – the longer you delay, the less chance you have to recover compensation after being the victim of a dog bite. Click below to begin the conversation with our team to see if you have a case.
Find out if you have a case by chatting with a representative.
Why Hire a Dog Bite Lawyer?
A dog bite can happen unexpectedly and under many circumstances. The dog could belong to your neighbor, your friend or a complete stranger. Proving who was liable for your injury can sometimes become complicated, particularly when working with insurance companies.
Our personal injury attorneys have more than 200 years of combined experience representing the injured and working intimately with insurance companies to help ensure our clients receive fair compensation for their losses.
Our West Palm Beach dog bite lawyers have successfully handled these types of cases on numerous occasions. Our personalized attention to every case ensures that we will fully investigate a dog bite incident by determining:
Any involvement you had in the incident

The dog owner's responsibilities and compliance with Florida law

The dog's temperament and if it has a history of attacks

The location of the attack and if any warning signs were posted
Through a thorough investigation, we can build a successful claim on your behalf to help you get the compensation you deserve for your injuries. Learn more about how we can help with your claim. Contact us today for a free, no obligation consultation.
Call 1 (855) 722-2552 to see how we can help you.
Schedule a Free Consultation
If you or a loved one has suffered a dog bite injury, you deserve justice. With a strong history of standing up for the injured in South Florida, we will work tirelessly to ensure negligent dog owners are held responsible, and that you receive fair and just compensation for your injuries.
Our West Palm Beach dog bite lawyers have a strong record of recovering millions on behalf of the injured. We proudly work on a contingency fee basis and do not get paid unless you win.
Call 1 (855) 722-2552 or complete a Free Case Evaluation form today.
Further Resources
Verdicts & Settlements
R.J. Reynolds Tobacco Company product liability.
R.J. Reynolds Tobacco Company product liability.
Jury verdict for the wrongful death of a 63-year-old man survived by his widow.
Verdict against cigarette manufacturer for family of local lawyer who died of lung cancer.
Verdict against tobacco manufacturer for family of man who died from lung cancer as a result of smoking.
Verdict for widow of man who died of lung cancer as a result of addiction to smoking.
View more results
Live Chat Now
Recent News
Featured Attorney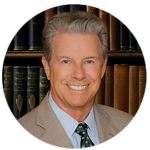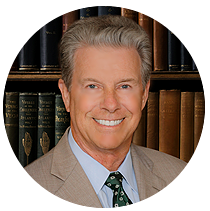 Robert E. Gordon
Robert E. Gordon is a personal injury attorney and founding member of the law Offices of Gordon & Partners. He is a strong advocate in fighting for the injured.
Read more