West Palm Beach Surgical Error Attorneys

Mistakes in the operating room can have disastrous consequences. Patients may suffer from unintended injuries, infections or even death.
If you believe you or a loved one has suffered from a mistake during surgery, you may be entitled to file a medical malpractice lawsuit to seek fair compensation for your injuries and suffering. Our West Palm Beach surgical error attorneys have years of experience representing victims of negligent surgeons, doctors, nurses and other medical professionals.
We will work tirelessly to help you recover the compensation you deserve. Contact Gordon & Partners today to schedule a free, no obligation review of your claim to determine if you have a case.
Call 1 (855) 722-2552 or complete a Free Case Evaluation form today.
What is a Surgical Error?
Although surgeries are complicated high-stakes situations that come with a number of risks, there are some circumstances in which a negative and unexpected outcome from a surgery constitutes as malpractice.
If a healthcare professional provides insufficient treatment or care and directly causes an injury to a patient, they may be held liable for the resulting damages.
Accepted standards of care are established by the healthcare community and are considered the level of care another healthcare professional with the same experience and training would have provided under the same circumstances.
Through experience, our West Palm Beach surgical error attorneys have found that some of the most common situations in which surgical mistakes can occur are a result of:
Inadequate preoperative planning – It is critical that healthcare professionals are well-prepared for surgery, including reviewing the procedure and any complications that can result, reviewing the patient's medical records, and making sure the necessary equipment is ready and available.
Taking shortcuts during surgery – When a surgeon deviates from an established surgery plan by taking shortcuts, injuries are likely to occur.
Poor communication – A failure to properly communicate any important information, such as the surgery site, medication dosage, equipment failure and adverse reactions, before and during surgery can have devastating consequences.
Neglect – If a healthcare professional does not demonstrate the highest level of attention and care, mistakes can happen.
Fatigue or impairment – If a healthcare professional performs surgery while tired or under the influence of drugs or alcohol, they may make poor decisions and cause injury to the patient.
Inexperience or incompetence – If the surgeon does not have the skills or expertise to perform an operation, injuries can occur.
Contact our West Palm Beach surgical error attorneys right away if you feel that any of these situations led to injuries to you or a loved one. We will investigate your claim in order to help you determine if you are entitled to seek compensation through a personal injury lawsuit.
Find out if you have a case. CHAT LIVE with a legal representative.
Common Surgical Mistakes
Mistakes in the operating room can be the result of errors made by a surgeon, anesthesiologist, nurse or other healthcare professional. The hospital itself may have played a role in the error and could be held liable for any resulting injuries.
Some of the most common types of surgical errors include:
Operating on the wrong body part or organ
Operating on the wrong patient
Conducting an unnecessary surgery
Infection caused by unsanitary instruments or operating room
Surgical instruments left in the body
Damaging surrounding tissues or other organs
Nerve damage
Anesthesia or other medication errors
Prematurely discharging a patient
Failing to review a patient's medical records
It can be difficult to determine if an unwanted outcome from a surgery constitutes as medical malpractice. If an injury could have been avoided if appropriate care and attention had been exercised, you may have a case.
Our West Palm Beach surgical error attorneys have decades of experience handling malpractice cases and can help you determine if you have grounds to file a case.
Complete a Free Case Evaluation form to get started today.
How Our Surgical Error Attorneys Can Help
The attorneys at Gordon & Partners have decades of experience fighting for and defending the rights of the injured throughout Palm Beach County and all of South Florida. We are committed to helping injury victims seek justice for their suffering.
If you suspect malpractice led to your surgical injuries, we will thoroughly investigate your claim to determine what caused your injuries and who should be held liable. We will:
Utilize medical experts to review your medical records and the circumstances of your injuries
Examine hospital files and reports
Investigate the healthcare professional's history
Interview witnesses
Work directly with insurance companies and the hospital or outpatient center
We will utilize our years of experience, expertise and resources to work to prove that the guilty healthcare professional breached their care of duty and caused your injuries. We will work tirelessly to help you recover fair and just compensation.
Contact Gordon & Partners today to schedule a free, no obligation initial consultation. We work on a contingency fee basis, which means we do not get paid unless you recover a successful verdict or settlement.
Call 1 (855) 722-2552 or complete a Free Case Evaluation form today.
Verdicts & Settlements
Negligent failure to diagnose cancer.
Failure to diagnose spine fracture resulting in paralysis.
Settlement for a 54-year-old woman who suffered brain damage during a hip replacement surgery because the anesthesiologist failed to recognize that her respiratory levels had significantly dropped for nine minutes during the surgical procedure..
View more results
Further Resources
Live Chat Now
Medical Malpractice News
Testimonials
To Scott Fischer & the Gordon & Partners staff,

It's not often enough where you [have] the experience of dealing with a staff such as Gordon & Partners. My experience has been more than pleasurable dealing with a professional…
Many thanks from both Gerry & I to everyone who worked on both our cases.
Special thanks to Wally, Bob & Emily & the rest of the team members who did such an excellent job on our cases. Each time our mouths dropped to the floor when we saw our…
We cannot express the gratitude we have for the quality of service received from Chris Calamusa, representing your firm. Exceptional is an understatement. We are very impressed with the depth of his knowledge in his respective areas of expertise…
I would like to share the very professional and enjoyable experience in dealing with Jimmy Herron.

Jimmy has been very informative and helpful throughout this process. He accommodated my family's needs, by coming to our…
Hi Scott,
I want to thank you again for representing my case in such a strong, honorable, direct, knowledgeable, expert manner. I thank you again for all that you have done for me and my mother to give both meaning to…
Featured Attorney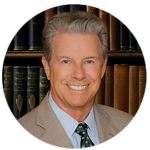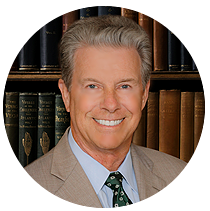 Robert E. Gordon
Robert E. Gordon is a personal injury attorney and founding member of the law Offices of Gordon & Partners. He is a strong advocate in fighting for the injured.
Read more