West Palm Beach Nursing Home Sexual Abuse Attorney

Placing a loved one in a nursing home is a difficult decision. Sadly, some residents will be exposed to various forms of nursing home abuse, including sexual abuse.
Sexual abuse is one of the most serious and despicable forms of nursing home abuse. It is also one of the least reported.
This type of abuse occurs when a caretaker, fellow resident or other person who may be in a position of power engages in non-consensual sexual contact with a nursing home resident.
If you believe your loved one has been sexually abused while at a nursing home, contact our West Palm Beach nursing home abuse attorneys. Our lawyers will investigate your claim, the nursing home facility records, your loved one's medical records, and much more so that your loved one can get the justice they deserve.
Call 1 (855) 722-2552 or fill out a contact form to speak with a nursing home sexual abuse attorney.
Common Types of Sexual Abuse
Physical abuse and sexual abuse is a growing problem in nursing home facilities, especially in understaffed facilities where residents and staff are under less supervision.
Some common forms of nursing home sexual abuse include:
Sexual coercion
Forced nudity
Rape
Sodomy
Forced viewing of unwanted sexual acts
Sexual abuse does not always result in physical harm. A resident may be forced to listen to inappropriate jokes or view pornographic images. Instances of caretakers taking inappropriate photos of residents and posting them on social media have also been reported.
Other inappropriate behaviors, such as non-consensual touching, kissing or pinching, are also considered sexual abuse.
Abuse at a nursing home may be initiated by staff, other residents or unsupervised visitors.
All these types of abuse can by physically and emotionally traumatizing. Our sexual abuse attorneys are committed to obtaining justice for anyone who has been sexually abused at a nursing home. If you suspect that your loved one has suffered such abuse, contact us for a free legal evaluation. We can help you determine your legal options and how to pursue a claim against the negligent nursing home facility.
Fill out a Free Case Evaluation to get started.
Warning Signs of Nursing Home Sexual Abuse
One of the most frightening aspects of sexual abuse in a nursing home involves a resident who may be unable to communicate what happened or how to stop it. Some residents may be fearful of speaking up or too embarrassed to report the abuse.
Some signs of nursing home sexual abuse include:
Genital tears or bleeding
Bruising around the inner thighs, breasts or abdomen
Depression
Difficulty walking
Emotional withdrawal
Irritation or itching around the genitals
Presence of sexually transmitted infections
Stained or bloody sheets or clothing
The heinous crimes committed by the people meant to care for your loved one must be stopped. Always report any suspicion of nursing home sexual abuse and remove your loved one from the facility immediately.
After removing your loved one from the facility, contact a nursing home sexual abuse attorney. At Gordon & Partners, we are dedicated to holding negligent nursing home facilities responsible for failing to protect their residents. Our nursing home sexual abuse attorneys have more than 180 years of combined legal experience and are ready to help you and your loved ones.
Call 1 (855) 722-2552 or fill out a Free Case Evaluation.
Sexual Abuse Damages
Nursing home patients are easy targets of sexual abuse because of their physical or mental frailties. Unfortunately, some victims may be unable to report the abuse or will have their claims ignored.
If you believe your loved one was a victim of non-consensual sexual acts, they may be entitled to file a claim for damages. Victims may be eligible to recover compensation for medical bills, emotional distress, loss or impairment of physical or mental capacity, and punitive damages.
Also known as "exemplary" damages, punitive damages may be awarded in an effort to punish the defendant and deter future similar acts. In a nursing home abuse case, punitive damages may be awarded to deter a nursing home from failing to report sexual abuse or not protecting their residents from abuse.
Schedule a Consultation
Dealing with the victimization of a loved one is difficult. If your elderly loved one was sexually abused, you may feel angry and frustrated at your inability to control the situation. After removing your loved one from the nursing home and reporting the abuse, consulting a nursing home sexual abuse attorney with experience should be your next step. In order for the victimization of our elderly citizens to stop, action must be taken.
To schedule a free consultation with a nursing home sexual abuse attorney, call 1 (855) 722-2552.
You can also LIVE CHAT with a representative to get started right away.
Further Resources
Research any nursing home in Florida
View Detailed Reports, Reviews and Submit Concerns
Nursing Home Abuse News
Live Chat Now
Testimonials
To Scott Fischer & the Gordon & Partners staff,

It's not often enough where you [have] the experience of dealing with a staff such as Gordon & Partners. My experience has been more than pleasurable dealing with a professional…
Many thanks from both Gerry & I to everyone who worked on both our cases.
Special thanks to Wally, Bob & Emily & the rest of the team members who did such an excellent job on our cases. Each time our mouths dropped to the floor when we saw our…
We cannot express the gratitude we have for the quality of service received from Chris Calamusa, representing your firm. Exceptional is an understatement. We are very impressed with the depth of his knowledge in his respective areas of expertise…
I would like to share the very professional and enjoyable experience in dealing with Jimmy Herron.

Jimmy has been very informative and helpful throughout this process. He accommodated my family's needs, by coming to our…
Hi Scott,
I want to thank you again for representing my case in such a strong, honorable, direct, knowledgeable, expert manner. I thank you again for all that you have done for me and my mother to give both meaning to…
Featured Attorney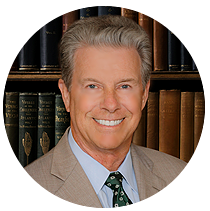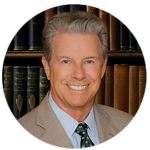 Robert E. Gordon
Robert E. Gordon is a personal injury attorney and founding member of the law Offices of Gordon & Partners. He is a strong advocate in fighting for the injured.
Read more