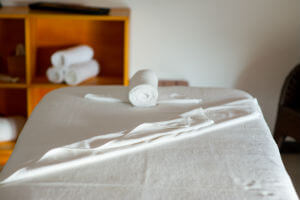 Billion-dollar spa chain Massage Envy is facing allegations that it failed to report and deal with sexual assault and misconduct by its massage therapists.
More than 180 people from across the nation claim they were sexually assaulted by massage therapists, this includes claims of being groped and raped. Many of the victims reported the assaults to Massage Envy, but these complaints were either ignored or grossly mishandled. Gordon & Partners is representing individuals who were sexually assaulted by employees or agents of Massage Envy.
It appears that, until very recently, Massage Envy told franchise owners to do internal investigations of sexual assault allegations. However, the company provided no guidance on how to conduct these investigations. One reporter told CBS News, "I just found that these Massage Envy spa employees were not equipped to handle serious allegations of sexual assault on their own."
Massage Envy has training material called "Behind Closed Doors" that teaches employees and franchise owners about preventing incidents from being reported to law enforcement instead of informing them about how to properly investigate these serious allegations. Based on the information that has been reviewed, Massage Envy's policy appears to be focused on hiding the allegations to avoid negative publicity.
According to research, some Massage Envy locations kept therapists on staff after multiple complaints of misconduct. According to court records, some therapists who were accused of misconduct were sent to different locations instead of being fired and reported to state regulatory boards. This is why there are little to no records of explicit misconduct. These policies have led to more people being sexually assaulted because offending therapists continued to be employed at Massage Envy locations.
Based on Gordon & Partners's investigation, it appears Massage Envy has known about crimes being committed for years. If it were not for the brave victims coming forward, these crimes would continue to go unreported.
About Gordon & Partners
Gordon & Partners is headquartered in Palm Beach Gardens, Florida and we work to give voice to those who have become victims of unexpected injury. Since 1993, the team of trusted personal injury lawyer s and knowledgeable staff has brought the highest level of professionalism and personal attention to each and every case. Our firm is dedicated to upholding justice for people who were injured because of another's wrongful actions.
Contact our firm today by calling 1 (855) 722-2552 or completing a Free Case Evaluation form.