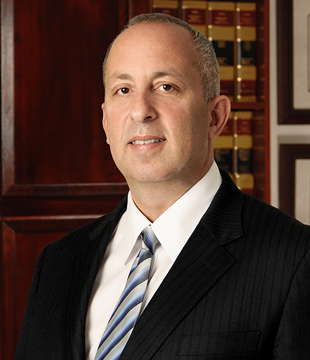 Gordon & Partners is proud to announce that a $35 million dollar tobacco verdict secured by attorney Gary Page has been recognized by Courtroom View Network (CVN) as one the of the top 10 plaintiff verdicts of 2015.
CVN, a provider of web-casting video of courtroom civil trials, compiled a list of the top 10 verdicts it covered this year based on the verdict amount and, more importantly, on the facts of the case and its broader impact on the field. Paige's verdict ranked as number eight on the list.
Paige worked with Adam Trop of The Trop Law Firm in representing Patricia Ledoux against two large tobacco companies, R.J. Reynolds and Phillips Morris.
Ledoux, a long-time employee of the airline industry, died from lung cancer in 1995 after allegedly smoking up to two packs of cigarettes a day since the age of 14.
Her husband, Ronald Ledoux, claimed in a lawsuit against the companies that R.J. Reynolds and Philip Morris hid the dangers and addictive properties of cigarettes from the public for decades. That lack of disclosure, he claimed, lead to his wife's nicotine addiction and ultimately caused her cancer.
The verdict included $25 million in punitive damages, which was split evenly between the two tobacco companies.
Paige manages the Broward County office of Gordon & Partners and has won a number of multi-million dollar verdicts on behalf of Florida injury victims. He is a seasoned trial lawyer who was recognized in 2009 as the Most Effective Lawyer for Product Liability Cases. He was also recognized as a finalist for the same award in 2010 and 2013.
Gordon & Partners's aggressive trial personal ijnjury attorneys are dedicated to fighting for the rights of those who have been injured or died because of the negligence of a large company. To learn more about your legal rights, contact us for a free consultation.
Call 1 (855) 722-2552 or complete a Free Case Evaluation form.