Brain Injury Lawyers in Stuart

– Client Reviews

A brain injury is often a devastating and life-changing injury that affects both the victim and their entire family. A severe traumatic brain injury (TBI) can require a lifetime of rehabilitative therapy and medical care that can add up quickly.
If the injury was a result of another person's negligence or wrongdoing, you may be entitled to file a personal injury lawsuit to recover compensation to help cover the cost of care, medical bills and other expenses.
Our Stuart brain injury lawyers have decades of experience fighting for the rights of the injured and can help you recover the compensation you deserve. Schedule a free, no obligation consultation today to discuss your claim.
Complete a Free Case Evaluation form or call 1 (855) 722-2552 today.
Types of Brain Injury Claims
A traumatic brain injury is an injury to the brain caused by a violent blow to or jolt of the head that results in changed brain function or dysfunction. Some of the leading causes of brain injuries that our attorneys have worked with include:
Car accident
Truck accident
Slip and fall
Work injury
Acts of violence
Defective products
Medical malpractice
Birth injuries
Although these are some of the more common causes of brain injuries, a TBI can result from any incident in which a person is struck or hit over the head. A brain injury can also occur without blunt trauma, such as a result of a birth injury or a defective drug.
Brain injuries are classified as mild, moderate and severe, which are used to describe the severity of the initial injury to the brain. Even if a TBI appears to be minor at first, the condition can greatly worsen over time. The full effects and symptoms may appear right away, or it could take days or weeks before the full extent of the injury is known.
Some of the most common symptoms of brain injuries include:
Headache
Nausea
Mood swings and emotional changes
Memory loss
Sensitivity to light and noise
Balance issues
Slower thinking speeds
For severe brain injuries, victims may be in a coma, vegetative state or a minimally responsive state. These situations can be extremely difficult for family members.
Our Stuart brain injury lawyers know that every TBI, no matter the severity, has a great impact on the life of the victim and their family. This is why we are committed to fighting to help you recover the compensation you need to help cover medical bills, lost wages and other expenses.
Complete a Free Case Evaluation form to find out if you have a case.
How an Attorney Can Help
When seeking compensation, the insurance company will most likely attempt to categorize a brain injury as mild in an effort to downplay the injuries. However, our Stuart personal injury attorneys have decades of experience working with insurance companies and will build a strong and compelling case that works in favor of our clients.
Often the most difficult part of winning a TBI case is proving the role of negligence in causing the injury. Our Stuart brain injury lawyers work closely with medical experts, accident scene reconstructionists and other industry professionals to demonstrate the link between another's actions and the victim's injuries. We will work to prove that:
The defendant had a duty to adhere to a certain standard of care.

For example, a motorist is legally obligated to follow driving laws, just as a medical professional must meet the standards of the greater medical community.

The defendant breached that duty of care through negligence or inaction.

This can include a motorist who runs through a red light or a doctor who operates in a manner that others in the same situation would not have done.

The defendant's negligence must have directly caused the victim's injuries.
The victim's injuries resulted in economic or non-economic damages.

This can include incurring large medical bills, missing work days and losing income, and suffering emotional trauma.
If someone you love has suffered from a TBI as a result of another person's recklessness or negligence, contact our Stuart Brain injury lawyers right away. There is a limited timeframe to file personal injury claims, so do not hesitate in setting up a free, no obligation consultation to review your claim.
Get started today by chatting with a legal representative.
Contact Our Stuart Brain Injury Lawyers Today
With more than two decades of experience fighting for the rights of the injured throughout South Florida, the attorneys at Gordon & Partners have seen first-hand the devastation associated with brain injuries.
We know that no amount of money can bring your loved one back to the way they were before an accident. We can however, help you regain financial stability by recovering the compensation you need to pay for past and future medical bills, lost wages and income, rehabilitation, and other mounting expenses you may be facing.
Contact our Stuart brain injury lawyers today for a 100 percent free consultation. We work only on a contingency fee basis and do not ask for any fees or payments unless your claim is successful.
Call 1 (855) 722-2552 or complete a Free Case Evaluation form today.
Gordon & Partners
729 SW Federal Hwy #212
Stuart, FL 34994
Phone:
772-333-3333
Verdicts & Settlements
R.J. Reynolds Tobacco Company product liability.
R.J. Reynolds Tobacco Company product liability.
Jury verdict for the wrongful death of a 63-year-old man survived by his widow.
Verdict against cigarette manufacturer for family of local lawyer who died of lung cancer.
Verdict against tobacco manufacturer for family of man who died from lung cancer as a result of smoking.
View more results
Live Chat Now
Testimonials
To Scott Fischer & the Gordon & Partners staff,

It's not often enough where you [have] the experience of dealing with a staff such as Gordon & Partners. My experience has been more than pleasurable dealing with a professional…
Many thanks from both Gerry & I to everyone who worked on both our cases.
Special thanks to Wally, Bob & Emily & the rest of the team members who did such an excellent job on our cases. Each time our mouths dropped to the floor when we saw our…
We cannot express the gratitude we have for the quality of service received from Chris Calamusa, representing your firm. Exceptional is an understatement. We are very impressed with the depth of his knowledge in his respective areas of expertise…
I would like to share the very professional and enjoyable experience in dealing with Jimmy Herron.

Jimmy has been very informative and helpful throughout this process. He accommodated my family's needs, by coming to our…
Hi Scott,
I want to thank you again for representing my case in such a strong, honorable, direct, knowledgeable, expert manner. I thank you again for all that you have done for me and my mother to give both meaning to…
Featured Attorney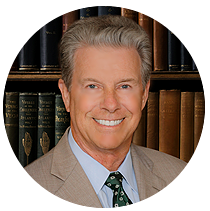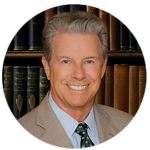 Robert E. Gordon
Robert E. Gordon is a personal injury attorney and founding member of the law Offices of Gordon & Partners. He is a strong advocate in fighting for the injured.
Read more