Sexual Abuse Attorneys in Stuart

– Client Reviews

Victims of sexual abuse often suffer intense physical and mental trauma that may affect them for the rest of their lives. Unfortunately, many survivors and their family members may not feel comfortable or safe, so they do not come forward and take legal action.
Talking to an experienced attorney can be helpful. The Stuart sexual abuse attorneys at Gordon & Partners are ready to advocate on your behalf and provide legal support. If you have been the victim of sexual abuse in Florida, you may be eligible to pursue significant compensation. Founding partner Robert Gordon is Board Certified in Civil Trial Law by the Florida Bar.
Our phone lines are open 24/7. We offer a free and confidential legal consultation. It costs nothing to meet with a member of our legal team and no obligation to retain our services after this initial meeting. If we determine that you have a case and you would like to move forward, we charge no upfront fees.
Talk to a lawyer today. Call 1 (855) 722-2552
How Do I Know If I Have a Case?
We need to review your situation in a free case evaluation. Sexual abuse cases can be complex. There may be multiple factors to take into consideration when assessing the legal merit of a claim.
It is important not to make assumptions about your legal options before discussing the situation with a licensed attorney. Even if several years have passed since the abuse occurred, you may be able to file a claim.
Our firm understands that holding a negligent party accountable for his or her actions – including those who hid the abuse or protected the abuser – can be a vital part of the healing process and may offer some sort of closure for survivors of sexual abuse.
Compensation for Sexual Abuse Victims
The types of compensation that may be awarded in sexual abuse cases include:
Past, current and future medical expenses
Physical pain
Emotional distress
Loss of enjoyment of life
Relocation costs
Lost wages
Physical rehabilitation
Psychological therapy
Loss of companionship
Additionally, sexual abuse victims may be able to obtain punitive damages. These damages are intended to punish the at-fault party for willfully, egregiously, and/or maliciously causing harm. Punitive damages also set an example to discourage others from the same or similar conduct.
Florida caps punitive damages at three times the value of a claim, or $500,000, whichever amount is larger.
A sexual abuse lawyer in Stuart is ready to seek the maximum compensation possible. While no amount of money can undo the damage done, it may help provide some financial relief to help treat the long-term effects of abuse. We are also prepared to help with mental health counseling services. Gordon & Partners has experience since 1993 protecting victims' rights and best interests.
Licensed. Local. Lawyers. Ph: 1 (855) 722-2552
What is Considered Sexual Abuse?
Sexual abuse is legally defined as sexual battery under Florida Statute 794.011. Sexual abuse is any unwanted sexual contact or behavior that occurs without consent. Most sexual abuse victims are children, but it can also happen to teenagers and adults.
Some forms of sexual abuse include:
Engaging in sexual intercourse or rape
Fondling or sexually touching the victim
Forcing a victim to perform sexual acts
Doing sexually explicit acts in front of the victim
Exposing oneself to the victim
Taking provocative photos or video of the victim
Sharing pornographic movies or images
Violating the victim's privacy (i.e. bathing or undressing)
Sex trafficking is also a form of sexual abuse. If your loved one was the victim of sexual abuse, our legal team is available day or night to take your call and discuss your legal options in a risk-free consultation.
Liability for Sexual Abuse
In sexual abuse cases, the abuser/perpetrator is often someone the victim knows or trusts. This is why this type of abuse can go unreported or undetected for a long time before anyone finds out.
Survivors may be embarrassed or ashamed about the abuse and unable to come forward. They may even be fearful of getting the abuser in trouble. Parties that could be held liable for sexual abuse include:
School teachers, counselors and coaches
University professors and physicians
Churches, clergy members and other religious institutions
Boy scouts and troop leaders
Youth sports management
Daycare providers
Summer camp counselors
Gymnastic coaches and athletic trainers
Any entity or organization that aids or protects the abuser/perpetrator, such as by not reporting the abuse, or not investigating claims of abuse could potentially be held accountable for sexual abuse. Other actions that may warrant liability in these cases include negligent hiring and negligent supervision.
However, proving liability can be challenging without the help of an experienced lawyer. Gordon & Partners is ready to fight on your behalf and gather the evidence needed to demonstrate liability.
Free Case Review. 1 (855) 722-2552.
Is There a Time Limit to File A Case?
This will depend on the age of the victim and the date of the alleged sexual abuse.
In June 2020, a new bill was signed (Donna's Law) that removes the statute of limitations for the sexual abuse of a minor if it occurred on or after July 1. Victims do not have a time limit to file a case.
If the abuse occurred before July 1, and the victim was below the age of 16, there is also no statute of limitations. However, for any victims between the ages of 16 and 18, the abuse/assault needs to have been reported to the police within a 72 hour period in order to be able to take legal action. After the abuse has been reported, the statute of limitations in these cases is three years from the date of abuse.
There is also a pending House bill and Senate bill geared toward eliminating the statute of limitations for sexual offenses against both minors and adults in the state of Florida.
If you have any questions about the statute of limitations or are unsure if your time to file a case has passed, we recommend that you reach out to one of our sexual abuse lawyers in Stuart for advice.
Call 1 (855) 722-2552 anytime, 24/7.
Identifying the Signs of Sexual Abuse
Identifying sexual abuse can be difficult since abusers/perpetrators often take measures to cover their actions. However, there are warning signs of possible abuse in a child or adult's behavior.
Changes in a child's behavior could include:
Acting in a sexual way with toys or objects
Having nightmares or trouble sleeping
Becoming withdrawn and secretive
Sudden mood swings and excessive worrying
Regressing to younger behaviors (i.e. bedwetting and thumbsucking)
Outbursts of anger and frustration
Unexplained bruises or bleeding around private parts
Ongoing pain during urination or bowel movements
Having less of an appetite or refusing to eat altogether
These changes may be subtle and not dramatic. If your child is exhibiting any of these behaviors, it is best to get them checked out by a doctor.
Changes in the behavior of a teenager or adult who is abused are not always obvious. If anything, it can be harder, especially if the adult lives alone or away from family. Sexual abuse many times follows the survivors throughout their lives and changes a lot of things for them as they mature.
Shame and guilt are quite common, which can lead to depression and anxiety. Victims may even experience instructive or recurring thoughts of the abuse (i.e. nightmares or flashbacks).
Other long-term effects adults often experience after abuse include:
Severe self-esteem issues
Insomnia or difficulty sleeping
Inability to trust others
Social phobia
Post-traumatic stress disorder
Disassociation
Revictimization (being in abusive or toxic relationships)
Sex and intimacy-related issues
Adults may even take on unhealthy coping skills to try and manage the harm done to them. This could include being dependent on drugs or alcohol or engaging in other self-destructive behavior.
If you suspect sexual abuse of a loved one, it is important to report it to the local authorities as soon as possible.
Resources for Survivors of Sexual Abuse
There are several resources available for survivors of sexual abuse and their families in the state of Florida. These resources include, but are not limited to:
Florida Council Against Sexual Violence (FCASV) – This organization offers a variety of services to sexual abuse and assault victims, including crisis counseling, therapy, forensic interviews and exams, and emergency financial assistance.
The Sexual Assault Assistance Program – This program serves Martin County, in addition to Indian River and Okeechobee. The Stuart office is located at 100 East Ocean Blvd. Ste 400. Advocates at this location can help provide immediate and ongoing support, crisis intervention, accompany you a forensic exam, as well as assist in developing a safety plan for you.
The Florida Abuse Hotline – This hotline takes reports 24 hours a day, seven days a week of sexual abuse of a child or vulnerable adult. Professional crisis counselors are ready to assist.
Reach Out to a Stuart Sexual Abuse Lawyer
Consulting with an experienced lawyer can be an important step if you are considering taking legal action over sexual abuse. Gordon & Partners has been advocating for injury victims for over 25 years, recovering millions in compensation on their behalf. Read some testimonials from satisfied clients.
Set up a free initial consultation to get started to see how we may be able to help you. This initial meeting is completely confidential and comes with no obligation to have our firm represent you.
Our office in Stuart at 729 SW Federal Highway #212 is 15 minutes from the Martin County Courthouse.
Learn if you have a case. 1 (855) 722-2552.
Live Chat Now
Verdicts & Settlements
R.J. Reynolds Tobacco Company product liability.
R.J. Reynolds Tobacco Company product liability.
Jury verdict for the wrongful death of a 63-year-old man survived by his widow.
Verdict against cigarette manufacturer for family of local lawyer who died of lung cancer.
Verdict against tobacco manufacturer for family of man who died from lung cancer as a result of smoking.
View more results
Featured Attorney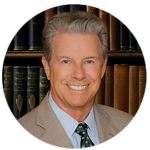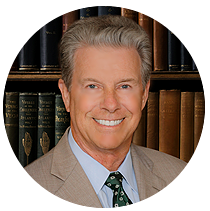 Robert E. Gordon
Robert E. Gordon is a personal injury attorney and founding member of the law Offices of Gordon & Partners. He is a strong advocate in fighting for the injured.
Read more