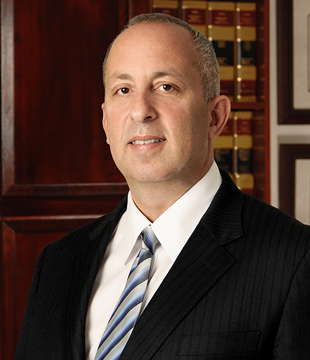 Attorney Gary Paige has been recognized by Courtroom View Network (CVN) as Engle Plaintiff's Attorney of 2016 after establishing an undefeated record and recovering more than $80 million in damages last year.
CVN is a provider of web-casting video of courtroom civil trials. Last year, it recorded 40 Engle progeny trials involving litigation against large tobacco companies.
The high-stakes cases are collectively named after a Florida class action lawsuit that was ultimately decertified. Individuals are able to recover damages based on the original class action's jury findings if the plaintiff in the current case can prove that nicotine addiction led to a smoking-related disease.
Throughout 2016, Paige brought four cases to verdict for a total of $80.5 million in unreduced damages. Only one of his cases did not make it to verdict because it was declared a mistrial when Hurricane Matthew shut down the courts in October.
His first Engle progeny verdict of the year was a $14 million verdict that included $5 million in punitive damages. Paige represented the family of 56-year-old Karl Ahrens who died from lung cancer after smoking cigarettes for more than three decades.
Just three months later, he recovered the largest Engle progeny verdict covered by CVN that year. A jury awarded $33.5 million – including $12 million in punitive damages – against R.J. Reynolds Tobacco Co. and Philip Morris. A jury found the two largest tobacco companies liable for the death of a Florida lawyer who smoked several packs of cigarettes a day since 1993.
In a third trial, Paige recovered $11.5 million against Reynolds for the death of a former nurse who smoked for more than 50 years. The verdict included $6.5 million in punitive damages.
Paige concluded the year with a $21.5 million verdict for the death of an Army veteran who had smoked since he was a teenager. The verdict included $14 million in punitive damages.
Paige has been involved in Engle progeny cases since the very first trial in 2009. As the managing partner of the Broward office of Gordon & Partners, he is an AV rated attorney who has recovered a number of significant verdicts and settlements on behalf of individuals who have been injured by Defective Products, especially cigarettes.
Congratulations Gary Paige on a successful year!