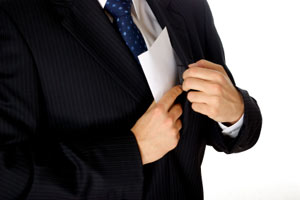 The government awards billions of dollars worth of contracts each year. Fraud is committed if a business pays a government official to influence the rewarding of the contract or for inside information that may help a bidder win a contract or inflate the size of the bid while still being assured that the bid will be accepted.
Businesses also may be tempted to curry favor with a government official by offering a percentage of a contract award or purchase by the government as a "kickback" on each transaction.
Corporate Fraud? Contact our False Claims Act Attorneys Today!
The examples above are just some of the ways corporate fraud is committed against the government. If you are aware of a business defrauding the government, contact Gordon & Partners 's False Claims Act attorneys online or call 1 (855) 722-2552.
Our Qui Tam lawyers can help you file a lawsuit to stop the fraud – and we can help you recover up to 30 percent of the money from a favorable outcome.
The attorneys at Gordon & Partners have received professional accolades for their work representing clients in West Palm Beach, Martin County, Stuart, Pembroke Pines and throughout Florida.