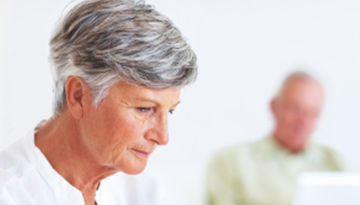 On Tuesday, April 21, the Department of Justice announced that the government has sued HCR ManorCare for allegedly providing patients with medically unnecessary therapy.
ManorCare, one of the nations largest healthcare providers operates in approximately 30 states with more than 280 facilities offering a wide range of services. In 2009, an occupational therapist from Northern Virginia filed a whistleblower lawsuit alleging various practices at ManorCare that led to the company defrauding the government.
Following three False Claims whistleblower lawsuits, the government began its own investigation and filed a consolidated complaint against ManorCare. In the lawsuit, the government alleges that ManorCare knowingly submitted false claims to Medicare and Tricare, the Department of Defense health care program.
According to the Department of Justices online statements, ManorCare provided medically unnecessary services to patients, set billing goals to increase revenues, threatened to fire managers and therapists who failed to provide additional treatments that would qualify the facility for the highest Medicare payments.
Additionally, ManorCare allegedly kept patients in their facilities longer than medical necessary in order to increase their Medicare payments.
After the filing of three whistleblower, or qui tam, lawsuits, the federal government decided to step in and investigate these claims.
"Today's action is the result of a robust investigation into alleged false billings submitted to Medicare and Tricare for rehabilitation therapy services that were not necessary for patients," Assistant Director in Charge Andrew G. McCabe of the FBI's Washington, D.C., Field Office said.
Since 2009, the government has been vigilant in exposing health care fraud; between then and 2011, the Health Care Fraud Prevention and Enforcement Action Team (HEAT) has increased the number of individuals charged with criminal health care fraud by 75 percent. In 2011, HEAT coordinated the largest federal health care fraud takedown involving $530 million in fraudulent billing.
At Gordon & Partners , we understand how health care fraud, tax and corporate fraud impact the everyday person.
If you suspect that a company is defrauding the government, the whistleblower attorneys at Gordon & Partners can help you determine if you have a claim under the False Claims Act.
Call us today at 1 (855) 722-2552 or fill out an online contact form for more information.