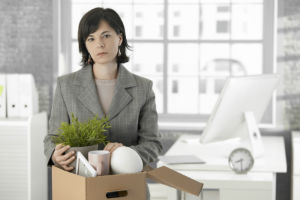 A "whistleblower" is someone who reports their employer's violation of the law. It could be a breach of the employee's right individually or a violation of a general law, such as breaking environmental laws or committing fraud against the government.
Whistleblower Rights Against Retaliation
Because the government wants to encourage employees to report legal violations, those who blow the whistle are protected under the False Claim Act (FCA).
Your employer cannot retaliate against you for filing a whistleblower claim. Some common forms of retaliation can include:
Termination
Discrimination
Harsh work environment
Shortened hours
Reduced pay
Demotion
Threats
Harassment or intimidation
Blacklisting
Denial of promotion
It is important to note that whistleblowers are only protected from retaliation that is directly related to the fact that they filed a claim – an employer can still terminate your employment for reasons other than the whistleblower claim.
In order to have a successful whistleblower retaliation claim, you must be able to prove that you engaged in a protected activity and that because of that activity your employer took retaliatory action against you. Protected actions include:
Investigating an FCA action
Initiating an FCA action
Testifying in an FCA action
Assisting in an FCA action
If you have experienced any form of retaliation after filing a whistleblower claim, you have rights and may be entitled to take legal action.
Filing a Complaint for Retaliation
You should always report retaliation to the government entity that protects your rights and handles the whistleblower protections for the statute under which your claim falls.
For example, the Occupational Safety and Health Administration (OSHA), handles occupational environmental and safety laws, transportation industry laws, and consumer protection laws. In order to file a retaliation claim, the individual would submit a Notice of Whistleblower Complaint form. You must submit this form within 30 to 180 days of the adverse employment action.
It can be tricky to determine how you should file because the process may vary depending on your particular type of claim. If you feel that you have been retaliated against for reporting fraudulent actions, our whistleblower attorneys can help you determine your legal options and help protect your rights.
Call 1 (855) 722-2552 or complete a Free Case Evaluation form.