West Palm Beach Brain Injury Lawyer

– Client Reviews

Traumatic brain injury, also known as TBI, is most often caused by a sudden impact to the head or by a rapid forward and backward motion of the brain inside the skull. Car crashes, sports accidents and slip-and-fall incidents are the most common causes of TBIs.
Immediately following a TBI, brain function is disrupted – sometimes permanently – and victims are at risk of losing their ability to walk, speak or breathe without the help of a medical machine. While the severity of TBI can vary, the aftermath associated with this kind of damage can change lives forever.
The brain injury lawyers at Gordon & Partners have represented numerous victims of brain injuries and their families for over thirty years. We have helped hundreds of personal injury victims recover favorable verdicts and settlements, and we can help you, too.
Attorney Robert Gordon currently sits on the Board of Directors for the Brain Injury Association of America and formerly served on the Board of Directors for the Brain Injury Association of Florida. Both Mr. Gordon and the brain injury lawyers at Gordon & Partners have extensive experience and in-depth knowledge of TBIs and the devastating impact these injuries can have on an individual and their loved ones.
If you or someone you love has suffered a traumatic brain injury, contact Gordon & Partners's West Palm Beach brain injury lawyers today. We will listen closely to your story, review your claim and work tirelessly to ensure you receive the justice and compensation you deserve.
For your free claim review, call us at 1 (855) 722-2552 or "click here" to reach us online
Brain Injury Lawyer: Why You May Need One
According to the Centers for Disease Control and Prevention (CDC), traumatic brain injury is the third largest cause of injury-related death in the United States. Those who survive a TBI are often plagued with painful and debilitating symptoms, such as:
Imbalance
Dizziness
Confusion
Headaches
Numbness
Memory loss
Vomiting
Blurred vision
Hearing loss
Difficulty speaking or swallowing
Slow breathing or pulse
Limited attention span
Uneven pupil size
Spinal fluid coming from ears or nose
Loss of consciousness
Increased blood pressure
However, many of these injuries and subsequent deaths could have been prevented. For example, if TBI was caused by a doctor's mistake, a car accident or because of a property owner's negligence, it is possible the injury could have been – or should have been – prevented or avoided. In instances such as these, you will most likely need the help of a brain injury lawyer.
Another example of preventable TBI occurs when a physician incorrectly uses forceps during child birth, or if an umbilical cord is wrapped around the neck of a newborn child and is not removed quickly. If a baby suffers a TBI shortly after birth, a brain injury lawyer can determine if medical malpractice is to blame.
Additionally, many elderly nursing home residents sustain traumatic brain injuries after falling. You may need the assistance of a brain injury lawyer to help determine if your elderly loved one's injury was caused by negligence on behalf of the nursing home.
Regardless of how the TBI occurred – be it from a car accident, medical malpractice, nursing home neglect or from contact sports – the West Palm Beach brain injury lawyers at Gordon & Partners are here to help all accident victims and their families get the support, compassion and skilled legal assistance they deserve.
We have always been for the injured, and our brain injury attorneys will fight to ensure you receive the financial compensation needed for your medical bills, lost wages, and pain and suffering.
For your free claim review, call us at 1 (855) 722-2552 or "click here" to reach us online
Contact Our West Palm Beach Brain Injury Lawyers
Currently, there are over 210,000 people in Florida who have a TBI-related disability. Even worse, estimations suggest this number will rise to 260,000 by 2020.
As the number of TBI victim's increases, the need for effective legal representation becomes more and more apparent.
At Gordon & Partners, our team of West Palm Beach brain injury lawyers has more than 200 years combined experience handling all types of TBI personal injury claims.
We understand that no one can prepare for such a life-altering tragedy. However, having the guidance and support of our brain injury lawyers ensures this terrible accident is dealt with in the best manner possible.
If you or a loved one has sustained a TBI, having a West Palm Beach traumatic brain injury lawyer from Gordon & Partners on your side is essential for receiving the justice and monetary compensation you deserve.
For your free claim review, call us at 1 (855) 722-2552 or "click here" to reach us online
Further Resources
Verdicts & Settlements
R.J. Reynolds Tobacco Company product liability.
R.J. Reynolds Tobacco Company product liability.
Jury verdict for the wrongful death of a 63-year-old man survived by his widow.
Verdict against cigarette manufacturer for family of local lawyer who died of lung cancer.
Verdict against tobacco manufacturer for family of man who died from lung cancer as a result of smoking.
View more results
Live Chat Now
Testimonials
To Scott Fischer & the Gordon & Partners staff,

It's not often enough where you [have] the experience of dealing with a staff such as Gordon & Partners. My experience has been more than pleasurable dealing with a professional…
Many thanks from both Gerry & I to everyone who worked on both our cases.
Special thanks to Wally, Bob & Emily & the rest of the team members who did such an excellent job on our cases. Each time our mouths dropped to the floor when we saw our…
We cannot express the gratitude we have for the quality of service received from Chris Calamusa, representing your firm. Exceptional is an understatement. We are very impressed with the depth of his knowledge in his respective areas of expertise…
I would like to share the very professional and enjoyable experience in dealing with Jimmy Herron.

Jimmy has been very informative and helpful throughout this process. He accommodated my family's needs, by coming to our…
Hi Scott,
I want to thank you again for representing my case in such a strong, honorable, direct, knowledgeable, expert manner. I thank you again for all that you have done for me and my mother to give both meaning to…
Featured Attorney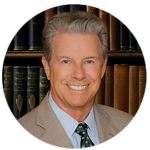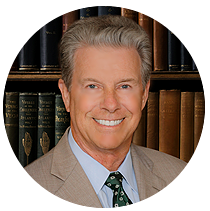 Robert E. Gordon
Robert E. Gordon is a personal injury attorney and founding member of the law Offices of Gordon & Partners. He is a strong advocate in fighting for the injured.
Read more