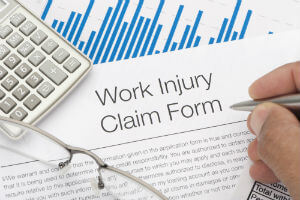 Workers' Compensation benefits can provide much-needed financial support for medical expenses and lost wages after an injury on the job. However, the process of filing a claim is complicated and includes very strict requirements.
Often, making a mistake during the workers' compensation claims process can result in your claim being denied or delayed. For this reason, it may be in your best interest to consult with a seasoned West Palm Beach workers' compensation attorney if your claim has been denied.
At Gordon & Partners, we are knowledgeable about Florida's workers' compensation laws and have assisted many injured workers with appealing their workers' compensation claims.
Below, we discuss how an attorney can help you through the workers' compensation claims process and when you should seek qualified legal help for your claim.
Benefits of Hiring an Experienced Workers' Compensation Lawyer
An experienced workers' compensation lawyer can provide valuable guidance to an injured employee who is unfamiliar with the claims process. This includes:
Understanding Florida's Workers' Compensation Claim Laws
Filing a workers' compensation claim in Florida can be difficult and involves several complex steps that many injured employees may not immediately understand or be aware of.
our attorneys have experience pursuing workers' compensation claims in Florida, and will work to ensure your claim is processed correctly.
We are familiar with the agencies that handle workers' compensation claims in Florida and how to appeal a denied claim. We will help you obtain the documents you need to complete the claims process and know where and when they should be submitted.
Effectively Handling Your Claim
Immediately contacting a workers' compensation lawyer can help you avoid common problems employees encounter during the claims process. This includes situations such as revealing information that could negatively impact your claim or missing an important deadline.
Our workers' compensation lawyers will handle all the details of your claim for you. This includes helping ensure the required paperwork is completed accurately and submitted within Florida's two-year statute of limitation for workers' compensation claims, as outlined in Tit. 12 § 440.19.
Furthermore, we will handle your employer's workers' compensation insurance company to protect your interests. This includes handling all communications and negotiations to help ensure your claim is fairly represented. We will work to help you reach a favorable outcome by building a credible case that supports your claim.
When to Hire a Workers' Compensation Lawyer
Often, injured workers do not require an attorney's help to file workers' compensation claim or obtain the benefits they need. If you report your injury in a timely manner and your employer provides you with adequate benefits and support, you may not need assistance.
However, the experienced workers' compensation attorneys at Gordon & Partners are typically retained when employees encounter uncooperative employers or insurance companies. You may need to consider consulting a skilled workers' compensation lawyer if you encounter any of the following situations:
Your claim was denied – Your employer or its insurer denied your claim by saying the injury did not occur on the job, you had a pre-existing injury or the injury never occurred.
You suffered a severe injury – If you sustained a severe injury, an insurer may try to offer you a low settlement that does not properly compensate you for your injuries. A lawyer can estimate the value of your claim and negotiate for a higher settlement value.
You cannot return to work – If you cannot return to work, you may be eligible for permanent disability benefits that include compensation for two-thirds of your lost wages. A workers' compensation lawyer can help demonstrate how you qualify for these benefits.
Your employer retaliates – This includes situations where your employer punishes you after filing a workers' compensation claim, such as firing you, cutting your hours, or demoting you to a lower paying position.
You have a pre-existing condition – Employees who suffer a pre-existing condition can still file a workers' compensation claim if they are injured on the job. Typically, you will receive compensated medical treatment and lost wages until a physician determines you have recovered to the state of health you were in before the accident.
You receive Social Security Disability benefits – Receiving workers' compensation benefits can reduce your Social Security Disability benefits.
Schedule a Free Consultation with a Workers' Compensation Lawyer
If you were hurt on the job and would like more information about how our accomplished workers' compensation lawyers can help your claim, contact us to schedule a free, no obligation consultation.
We will handle your workers' compensation claim to help you recover the maximum benefits you deserve. Our attorneys work on a contingency fee basis, which means you will not be charged upfront legal fees for our services. You will only have to pay us if we successfully recover benefits for your claim.
Complete a Free Case Evaluation form now.