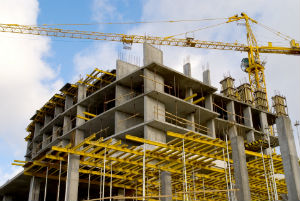 A West Palm Beach man fell to his death while working on a construction site for a new apartment building in downtown West Palm Beach on Sept. 1. The building sits on Fern Street at the northeast corner of South Dixie Highway and is set to be finished in the summer of 2017. It will include 210 apartments and will be named "The Alexander."
Reports indicate that the 27-year-old man was working on the 15th floor of the project at the time of the incident. Only 12 floors were completed at the time, but construction was underway up to the 15th floor.
According to the West Palm Beach Assistant Fire Chief, it appeared that debris fell with the man. However, no other injuries were reported.
Although the cause of the accident remains unknown, it appears that the harness that the worker was wearing may have malfunctioned. OSHA has investigated the scene and determined that it is safe for other workers to continue construction. Workers were back to work on the site the next morning.
The accident follows the recent collapse of a brick mural façade from the Alexander Lofts, another apartment building across the street that is owned by the same company. The cause of that collapsed was determined to be corroded metal ties that held the brick to the wall of the historic building.
This type of accident will typically be covered under workers' compensation, however, if the worker's harness did in fact malfunction, several additional parties could be held accountable for his wrongful death .
If someone you love has been injured or died in a work-site accident, our West Palm Beach construction accident lawyers can help you determine your legal options and help you fight for the compensation you deserve.
Call 1 (855) 722-2552 today for a free, no obligation consultation.