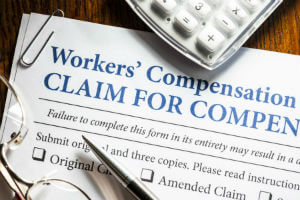 Injuries that occur at work or while performing work-related duties may be covered by Workers' Compensation . Injured workers may be entitled to recover reimbursement for medical expenses, income replacement benefits, disability benefits and other expenses. However, workers' compensation claims are sometimes denied by either an employer or its insurance company.
Our workers' compensation attorney in West Palm Beach have outlined what you need to do if your workers' compensation claim is denied. If you need assistance with your denied claim or you feel that you are not receiving the full benefits you deserve, request a free, no obligation consultation today.
Reasons Why Your Claim is Denied
Workers' compensation claims can be denied for many reasons. The most common reasons for denial include:
The accident was not reported in a timely manner – Any workplace injury should be reported to your employer as soon as possible, and no later than 30 days after it happened. If you do not report the incident within this timeframe, your claim may be denied.
The injury was not work-related – If your injury was not caused at work or while performing a job-related task, workers' compensation does not cover it. For injuries not caused at work or while doing work tasks, claims will be denied.
Medical treatment not provided – Failing to seek medical attention after a work-related accident can cause your workers' compensation claim to be denied. Also, if you sought medical care but did not use an approved physician, your claim can be denied (in the event of an emergency where treatment is provided, seeing an approved provider is not required).
Under the influence of drugs or alcohol – Drug testing is typically performed after a workplace accident. If you test positive for drug or alcohol impairment after the accident, your workers' compensation claim may be denied.
Lack of eyewitnesses – If there were no witnesses present during your accident, your employer may deny your claim. These denials are made based on lack of evidence.
Differences in information – If there is a disagreement between the accident report and your medical records, your workers' compensation claim may be denied. Avoid this issue by providing all details to your doctor, so your medical records will support the accident report.
Employer disputes claim – A workers' compensation claim can be denied if the employer disputes the claim. Disputes can arise for a variety of reasons.
Appealing a Denied Workers' Compensation Claim
If your workers' compensation claim is denied by either your employer or their insurance carrier, you can appeal this denial. The process is as follows:
Conference for Dispute Resolution
Contact the Division of Workers' Compensation's Bureau of Employee Assistance and Ombudsman (EAO) to request assistance for disputes with insurance companies. An ombudsman may be assigned to you who will assist you during the dispute resolution conference, which you may be required to participate in. This conference may be in person or by phone and is done with the goal of settling the claim. If a settlement is agreed upon, a judge will need to approve it.
Petition for Benefits
If the dispute resolution conference is unsuccessful, you may file a petition for benefits with the Office of the Judges of Compensation Claim. Copies must be submitted to your employer and the insurer as well. Petitions for benefits typically must be filed within two years of knowing the injury was work-related or when you should have reasonably known it was work-related.
You must include detailed information about your claim as well as information regarding your disagreement with the insurance company. If the legally required information is not included, your petition for benefits may be dismissed.
Mediation
Once your petition for benefits is filed, an informal mediation conference is scheduled within 130 days. If you and the insurance company agree, you may use private mediation instead of a state-appointed mediator. If both parties agree beforehand that the results of mediation will be binding, neither party can appeal the mediation resolution.
Workers' Compensation Hearing
If mediation is unsuccessful, a final hearing is conducted by a workers' compensation judge. There will be a pretrial hearing, possible deposition to answer questions from the insurer, and final hearing to include evidence. If present medical records are being submitted as evidence, you must provide the insurance company a copy of the reports at least 30 days before the final hearing.
If you disagree with the results of the workers' compensation hearing, you have 30 days to file an appeal with the Florida District Court of Appeals, First District.
Schedule a Free Consultation to Learn More
If your workers' compensation claim was denied, get the help you need to access the benefits you may be entitled to. At Gordon & Partners, one of our lawyers will review your case and inform you of the legal options which may be available for pursuing compensation.
Call to schedule a free, no obligation consultation today. There are no upfront fees and no risk to you, and payment is only due if we recover compensation on your behalf.
Call 1 (855) 722-2552 or complete our Free Case Evaluation form now.