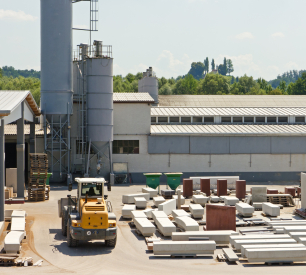 Mesothelioma, a malignant cancer of the lining of the lungs, is caused by swallowing or inhaling asbestos fibers. The use of asbestos gained widespread popularity in construction and manufacturing industries as the fibrous mineral is an excellent insulator and is highly resistant to electric currents, heat and fire.
Many companies were aware of the dangers of exposure to asbestos but failed to adequately warn employees or take the necessary precautions to keep them safe, leaving thousands of workers and their families at risk for developing mesothelioma.
If you or a loved one has developed mesothelioma, it is critical that you speak to an experienced mesothelioma lawyer as soon as possible.
Complete the Free Case Evaluation form on this page for immediate assistance.
Occupations with a High Risk of Mesothelioma
Some high risk mesothelioma occupationsare shipbuilders, construction workers, and manufacturers of metal products, chemicals and railroad and aircraft equipment.
Asbestos was used heavily on ships due to its fire resistance qualities. Asbestos fibers can become airborne, however, causing shipbuilders to inhale the dangerous fibers and putting them at risk for developing mesothelioma.
By the same token, asbestos was widely used in the construction and manufacturing industries because of its ability to resist catching fire and because of its insulation properties.
Other high-risk mesothelioma industries include:
Textiles
Factories
Chemical plants
Automobile repair and manufacturing
Demolition and wrecking crews
Building maintenance
Welders
Roofers
Foundry workers
Janitors
U.S. Navy veterans
Machinists
Railroad workers
Firefighters and other rescue workers
Electricians
Aircraft maintenance
Steel mills
Power plants
A 2010 study conducted in France and published in the American Journal of Industrial Medicine found that the risk of specific occupations for the development of mesothelioma was high, particularly for shipbuilders, construction workers and those involved in the manufacturing of asbestos.
The symptoms of mesothelioma are often non-specific and can take 30 to 50 years from the time of asbestos-exposure to become apparent. Every year, anywhere from 2,500 to 4,000 patients in the United States are diagnosed with mesothelioma or another asbestos-related disease.
Contact a Mesothelioma Lawyer
Unfortunately, there is no known cure for this disease and many patients who have been diagnosed are only given a year to live. It is important to seek legal counsel during this difficult time in order to hold liable parties responsible for your condition.
If your job may have increased your risk of asbestos exposure and you or a loved one has developed mesothelioma, asbestosis or lung cancer, it is important that you seek legal representation right away. The knowledgeable mesothelioma lawyers at Gordon & Partners are here to help.
---
For more information on the legal rights which may be available to mesothelioma victims and their families, complete the Free Case Evaluation form on this page.