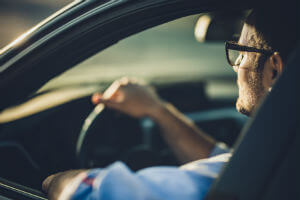 Florida's workers' compensation system provides medical and partial wage replacement benefits for those injured while working in the course of their employment. However, it can sometimes be difficult to establish when certain activities fall within this coverage, such as when an accident occurs while driving a company vehicle.
Our West Palm Beach workers' compensation lawyers understand the variables that can affect whether workers are eligible for benefits. We can discuss your options in a free consultation.
What to Do After an Accident in a Company Car
Following a car accident in a company vehicle, there are certain steps to take to help protect your potential claim:
Report the accident – Injured workers must report their workplace injuries to their employer within 30 days from the date of the accident. Provide factual information about how the accident occurred, including the date, time and location of the accident. Include any names of witnesses who observed the accident.
Follow up – Be sure you check with your employer that your claim was submitted to their workers' compensation insurer. Ask for a copy of your claim.
Obtain medical treatment – Seek medical attention so that you can determine the full extent of your injuries. Keep copies of all medical records and bills you receive.
Seek legal advice – Talk to an experienced lawyer at Gordon & Partners to help guide you through your claim.
Understanding Vicarious Liability
Vicarious liability is a legal principle that holds one party responsible for the actions of another. For example, sometimes employers can be held vicariously liable for the actions of their employee. If the employee is injured or injures someone else in an accident, an employer could be responsible as long as the employee was acting in the interests of the employer at the time he or she was driving the company vehicle.
When Does It Apply?
Vicarious liability applies when the actions the employee performed were within the scope of his or her employment. Examples of this could include:
Driving for the company as part of the normal work routine
Driving to a location as instructed by the employer
Driving to and from company-related meetings
When Does It Not Apply?
Vicarious liability does not apply in some cases, such as the following:
The employee is committing a criminal act – Employers are often not held vicariously liable for the criminal actions of their employees. For example, a claim may not be approved when a worker was drinking or doing drugs at the time of the injury.
Running a personal errand – Workers' compensation does not usually apply to situations in which employees complete non work-related activities in a company vehicle because the employee is acting in his or her own interest when driving the vehicle, so the employer may not be responsible for the damages the employee causes during this time.
Non-business activity – Similarly, if an employee is using a company vehicle during off-hours and is involved in an accident, the employer may not be liable for these damages.
Driving to or from work – Workers who are injured on their way to or from work are generally not covered by workers' compensation during this commuting time, but there are some exceptions.
Liability Insurance and Workers' Compensation Insurance Differences
There are a few differences between liability insurance and workers' compensation insurance. The workers' compensation system prohibits employees from filing a lawsuit against their employer after a work-related injury, such as car accidents, in exchange for being able to access benefits. These benefits are limited to medical treatment, partial wage replacement income and out-of-pocket costs.
However, liability insurance pays for damages caused by a third party. This is relatively normal with commercial or company vehicles. It protects the employer by paying third parties involved in several different situations. This type of insurance could cover losses stemming from a car accident, including medical expenses, full wage replacement benefits and pain and suffering, up to the policy limits.
Discuss Your Situation With an Experienced Lawyer
Florida car collisions that involve company vehicles can quickly become complicated. It is important that you have the help of an experienced workers' compensation lawyer on your side. Our lawyers at Gordon & Partners are prepared to guide you through the claims process or dispute a denied claim.
Contact our firm to schedule a free consultation. There are no upfront fees and we do not get paid unless you recover compensation.
Our phones lines are open day or night. 1 (855) 722-2552.