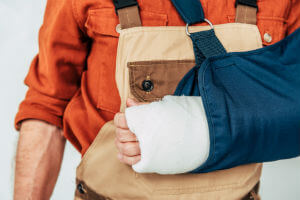 After a workplace injury, employers often want their employees to return to work as quickly as possible. However, this may not be in the employee's best interests. Employees may feel that they have to go along with their employer's wishes, but they must also protect their own rights and health.
If this has happened to you, a West Palm Beach workers' compensation lawyer from our firm is ready to help. Let us review your situation to determine your legal options in a free consultation.
Why You Should Not Return to Work Early
Returning to work early can negatively impact you in several ways, such as reinjuring yourself. You should not return to work until you have fully healed and are physically ready to handle the demands of the job. An early return can also cause you to never make a full recovery. Even if you feel well enough, follow your doctor's advice and do not attempt to return until your doctor clears you.
Additionally, returning to work prematurely may harm your workers' compensation claim. Workers' compensation benefits are only payable when you are not working your regular hours. Once you return to work full-time, your employer is no longer obligated to pay you workers' compensation benefits.
Therefore, if you find out only after returning to work that you are not able to perform your regular job duties, you will no longer be eligible for benefits. You could also run the risk losing your job if you are not able to perform your regular job duties.
Staying in Touch With Your Employer
While you are recovering from a work injury, it is important to stay in touch with your employer. Update your employer about your medical progress. Work with your supervisor and inform him or her about how you are feeling and what your doctor has said about your injury, recovery and possible return time.
By staying in touch with your employer, you are showing a continued interest in your job and it helps prepare him or her for when you are able to return. If you have medical restrictions, let your employer know about them so that they can work on accommodating you. Once you know when you will be returning, talk to your employer and come up with a plan to transition you back into work.
What Happens If You Are Not Ready to Return to Work?
If your employer is pressuring you to return to work early, it is important to know that you cannot legally be forced to return to work before the doctor has cleared you. Your lawyer could help you gather medical evidence that shows that you are unable to return to work.
If the workers' compensation doctor says that you may return to work but you do not believe you are medically ready, you can get a second opinion. It may be preferable to get this opinion from a specialist.
Since you could possibly risk losing your workers' compensation benefits if you refuse to return to work when the doctor says you are able to, it is best to consult an experienced workers' compensation lawyer.
Can an Injured Employee Refuse a Light-Duty Offer?
If your doctor says that you are able to work with limitations, you must accept a job with light duties that correspond with your abilities. This usually calls for a minimum of physical effort in a standing or walking position. The doctor may even request that you take breaks on a regular basis in an effort to not overdue any physical strain. If you refuse, you may lose your workers' compensation benefits.
Contact Our Firm for Legal Help
To protect your health and workers' compensation benefits, we recommend that you reach out to the legal team at Gordon & Partners. Our lawyers are prepared to provide you with dedicated legal advice and possible representation after a work injury.
Contact us today to schedule a free consultation. We work on a contingency fee basis, so we are only paid for our services if you obtain a recovery.
Reach out 24/7 online or over the phone. 1 (855) 722-2552.