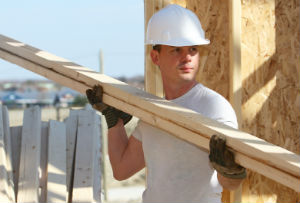 The Occupational Safety and Health Administration (OSHA) recently released its preliminary list of the workplace safety and health violations most often cited during 2016 based on an analysis of nearly 32,000 inspections.
According to the Administration, the list does not vary much from year to year, as the same workplace are regularly cited and put workers at risk of injuries or fatality.
Over 4,500 workers are killed in on-the-job accidents annually, and another three million are injured. While employers are required by law to offer workers safe and healthy job environments, these catastrophes continue to occur.
According to OSHA, correcting these top 10 most commonly cited workplace hazards could significantly cut annual work-related deaths, hospitalizations and amputations.
Preventing falls
Communication of hazards
Scaffolding
Respiratory protection
Lockout & tagout
Powered industrial trucks
Ladders
Machine guarding
Electrical wiring
Electrical general requirements.
Falls are continually one of the leading causes of workplace fatalities. Fall protection is the top workplace safety violation, closely followed by ladder and scaffolding problems. These issues are especially prevalent in the construction industry.
Unexpected machinery starts lead to terrible injuries and deaths every year. Machine guarding and lockout or tagout violations are typically to blame. Solving these issues will ensure machines are completely powered down before conducting repairs.
If you have been injured on-the-job, one of our experienced attorneys can help you file for Workers' Compensation and help ensure you receive the benefits you are owed. We can also help determine if you may be entitled to additional forms of compensation. Contact our workers' compensation lawyers today to learn more about how we can help you.
Call 1 (855) 722-2552 or complete our Free Case Evaluation form now.