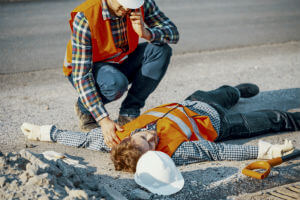 Due to the high temperatures and the number of heat-related injuries that occur each year, Florida lawmakers are proposing a heat illness prevention bill that would establish statewide standards for outdoor workers, which would include access to shade, drinking water and mandatory rest breaks. If this bill passes, employers would be required to provide annual training on spotting signs of heat exhaustion.
If you have suffered a heat-related injury, it is important to understand your rights. You may be eligible to obtain workers' compensation benefits. An experienced workers' compensation lawyer at Gordon & Partners can discuss your options during a free consultation.
Your Rights as an Employee
Employees have the right to work in a safe environment. Labor laws are in place to prevent employees from injuries related to extended period of exposure to heat and more may be passed in the near future. Employers have a legal duty to provide a safe and healthy work environment at all times.
Employees who suffer heat-related illnesses have the right to file a workers' compensation claim for medical expenses sustained due to their injury, lost wages from missed time at work and other damages. Employers are prohibited from retaliating against employees because they file a claim.
Types of Heat Illnesses
Construction workers and other employees who work outdoors may be susceptible to sustaining a heat-related injury. Working outside during periods of extreme heat can result in injuries such as:
Heat rash – A heat rash is an irritation of the skin caused by excessive sweating.
Heat exhaustion – Heat exhaustion occurs when a person is exposed to the heat for a prolonged period of time during which a person's body loses water and salt because of excessive sweating. The person may pass out or become weak. Symptoms include a fast or weak pulse, rapid breathing, an elevated body temperature, headache, fatigue, muscle cramps, and more.
Heat cramps – People with heat cramps experience spasms or pain in the muscle. These cramps are often very painful.
Heatstroke – A heatstroke can occur when a person's body temperature increases beyond 104 degrees within minutes. This life-threatening condition can cause a rapid heart rate, dry skin, vomiting, fatigue, lethargy, and nausea. Some people with this condition may have a seizure or go into a coma. It can also result in death if it is not treated quickly.
How to Avoid Heat-Related Injuries
There are certain actions that both employers and employees can take to minimize the likelihood of suffering a heat-related injury.
Steps Employers Should Take
Employers should take steps to protect workers exposed to the heat. Some safeguards include:
Provide access to clean drinking water
Allow for breaks throughout the work day
Provide shaded areas for breaks
Provide training to workers to educate them and supervisors on the symptoms of heat stroke, heat exhaustion and other heat-related injuries
Steps Employees Should Take
Employees are an instrumental part of safeguarding their own health. Some steps that employees should take to prevent heat-related injuries include the following:
Drink plenty of fluids, including water and electrolyte drinks
Use sunscreen
Wear loose-fitting, cool, lightweight clothing
Wear a wide-brimmed hat
Wear protective eyewear that block UVA and UVB rays
Seek immediate medical attention if you suffer symptoms of dehydration or a heat-related injury
Take frequent breaks in the shade
Acclimate yourself to the heat
Learn about common heat-related conditions and symptoms
Suffered a Workplace Injury?
If you had a heat-related injury at work, you may be able to file a workers' compensation claim to help cover medical bills and loss of wages. Our legal team is prepared to guide you throughout the claims process to help you obtain the benefits you need. We can discuss your rights and legal options during a free consultation at no risk or obligation to you. There are no upfront costs unless we help you win.
Contact our office today by calling 1 (855) 722-2552.