Carbon Monoxide Poisoning Symptoms

Carbon monoxide poisoning can have devastating consequences and lead to serious injuries, such as brain damage, respiratory issues and motor impairment. If you experience any of the carbon monoxide poisoning symptoms below, you should seek immediate medical attention.
If another's negligent actions led to your injuries, you may be entitled to seek compensation. Our attorneys can investigate your claim and guide you smoothly through the entire process.
We are committed to protecting and defending the rights of the injured and will work to recover the MAXIMUM amount of compensation you are entitled.
Call 1 (855) 722-2552 today for a free consultation or complete a Free Case Evaluation form.
Symptoms of Poisoning
Carbon monoxide is a colorless and odorless gas that is released from fuel-burning combustion engines and other products used in cars, trucks and common everyday household items. Exposure to the gas can have a number of serious side effects.
Because the gas is not easy to detect, many people do not know they are being exposed and will stay in the contaminated area for extended periods of time. In these situations, some of the most common carbon monoxide symptoms a victim may experience include:
Headaches

Nausea

Light-headedness

Confusion
Fatigue

Fainting

Loss of consciousness
One of the most serious carbon monoxide poisoning symptoms is brain damage, which can occur very quickly after exposure. Many people are not aware of the fact that you can suffer brain damage without losing consciousness. Doctors often have a difficult time identifying carbon monoxide as the cause of brain damage, because there was no fall or traumatic event.
Unfortunately, carbon monoxide poisoning symptoms often go unnoticed, especially if the victim is asleep during exposure. Babies, children, pregnant women, and people with heart or lung problems are at a higher risk of poisoning.
The symptoms are often confused with those of the flu, and sometimes people may experience few or no signs of poisoning.
If you believe you or a loved one suffered from any of these carbon monoxide poisoning symptoms because of another person's negligence, do not hesitate to contact Gordon & Partners for a free review of your case.
CHAT LIVE with a legal representative now.
Serious Injury Risks
Prolonged exposure to high levels of carbon monoxide can deprive the body of oxygen, leading to the death of cells and other serious side effects. The gas inhibits the blood's ability to carry oxygen, which can cut off the oxygen supply to many important organs throughout the body, including the brain.
Many people believe that simply being removed from the exposure area will relieve them of any carbon monoxide poisoning symptoms. Unfortunately, the damage is often permanent and may even be life-threatening.
Some of the serious and permanent injuries that can result from poisoning include:
Brain damage

Respiratory issues

Cardiac problems and heart attacks

Immune system failures

Cognitive issues

Neuropathy
Coordination issues

Hearing loss

Motor problems

Poor vision

Depression and changes in personality
If another person was negligent or intentionally caused you or a loved one's carbon monoxide poisoning symptoms or serious injuries, you may be entitled to compensation. In severe cases where a victim has died due to negligent exposure to the gas, you may be entitled to file a wrongful death lawsuit.
Through an initial consultation with our West Palm Beach carbon monoxide lawyers, our team will review the details of your case to determine if negligence played a role in causing your injuries. If so, we will seek the MAXIMUM amount of compensation possible for your losses, pain and suffering.
We have the resources to fight for fair compensation from insurance companies, other individuals, manufacturers, and owners of apartment complexes, hotels and other public buildings.
Get started today with a free, no obligation consultation. Call 1 (855) 722-2552.
Free Legal Consultations
If you suspect that negligence or intentional actions caused your carbon monoxide poisoning and the resulting injuries, you should seek justice.
Our attorneys have decades of experience representing the injured throughout South Florida, which has provided us with the skills and resources to take on complex cases such as these. We will work quickly and diligently to help you recover the fair compensation you deserve for your pain and suffering, medical bills, lost wages, and other expenses.
Schedule your free initial consultation. We proudly offer our services on a contingency fee basis and do not receive any fees or payments unless your case is successful.
Call 1 (855) 722-2552 or complete a Free Case Evaluation form.
Verdicts & Settlements
R.J. Reynolds Tobacco Company product liability.
R.J. Reynolds Tobacco Company product liability.
Jury verdict for the wrongful death of a 63-year-old man survived by his widow.
Verdict against cigarette manufacturer for family of local lawyer who died of lung cancer.
Verdict against tobacco manufacturer for family of man who died from lung cancer as a result of smoking.
View more results
Live Chat Now
Recent News
Featured Attorney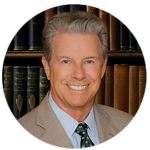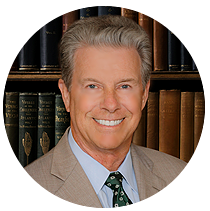 Robert E. Gordon
Robert E. Gordon is a personal injury attorney and founding member of the law Offices of Gordon & Partners. He is a strong advocate in fighting for the injured.
Read more