Costco Car Battery Scheme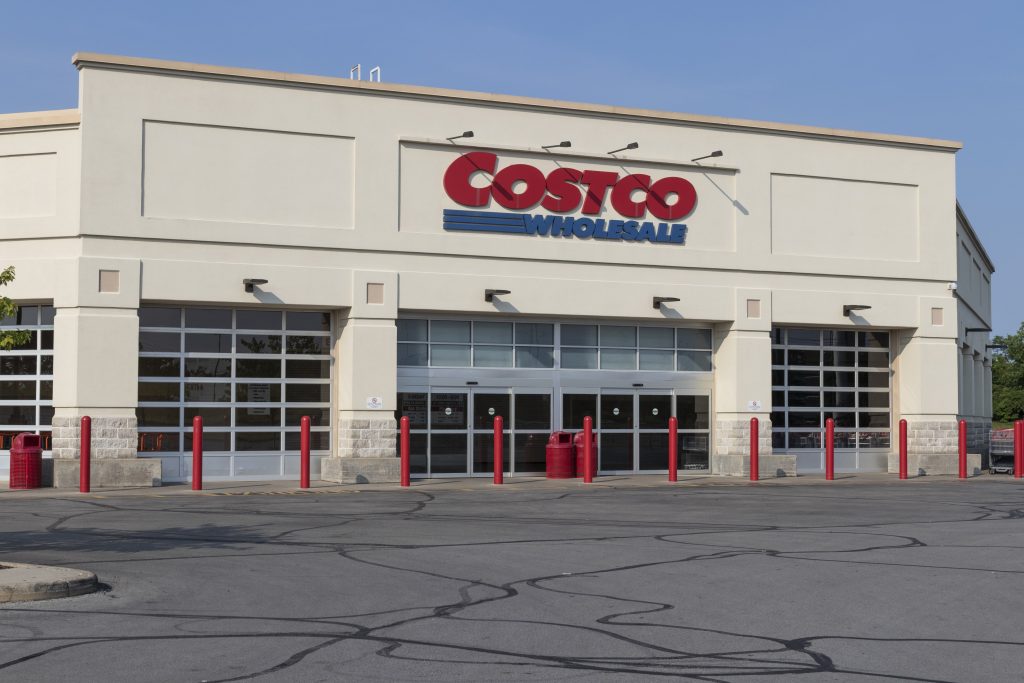 When you buy a product labeled with the words "free replacement," common sense says, if the original is defective or breaks, you can expect to get a new one with no money out of pocket. However, a Costco member in Florida says the warehouse club did not see things quite the same way when he sought a "free replacement."
A class action, civil lawsuit against Costco is currently working its way through the federal court system. The suit alleges that Costco used deceptive practices to mislead consumers about a "free replacement" warranty of Interstate branded car batteries purchased at Costco warehouses.
The Costco Battery Scheme Explained
In a class action filed in federal court, John Skrandel (on behalf of all others similarly situated in Florida and Nationwide) alleges that Costco misrepresented the "free replacement" warranty on its Interstate branded batteries. In addition, he claims that the misrepresentation is deceptive and violates Federal Trade Commission business rules for using the word "free" in marketing and labeling.
The Florida resident purchased a car battery in 2017 from Costco's Palm Beach Gardens store. The battery's label prominently claimed a "free replacement" period of three years. When the battery failed during the warranty period, Mr. Skrandel returned it to Costco for a "free" replacement. However, he was refunded the original purchase price and then, directed to purchase a replacement battery as a new transaction, with Mr. Skrandel required to pay the price difference between the refunded amount and the increased price of the replacement battery purchased.
In its Answer to the Class Action Complaint that Mr. Skrandel filed, Costco admitted it made a mistake in charging Mr. Skrandel the increased price differential for the replacement battery. However, it denied that this was a regular practice. Instead, Costco claims that it never intended to charge members for a replacement. New labeling on Costco's Interstate branded batteries removes the "free replacement" wording and, now, directs members to the Costco website for coverage details.
Details of the Case
Any class action lawsuit must first prove that it meets the legal definition before being allowed to proceed. To do this, the plaintiff must present facts that support his claims and show that the defendant's actions also injured others. As reported on Law 360, the essential facts presented in the case include:
Costco wholesale club sells Interstate branded batteries for, among others, cars, trucks, boats, lawnmowers, and golfcarts.
Between 2014 and 2019, the Interstate battery labels claimed they were backed by a "Free Replacement" warranty. This indicates to consumers that the battery will be replaced during the warranty period with no out-of-pocket costs. No conditions of the warranty were present on the labeling, and the label did not refer the customer to any other source for more information.
The class action case alleges that instead of getting a new battery, consumers returning batteries under the "free replacement" warranty were refunded the original purchase price and directed to purchase a new battery at then-current costs. This practice led to out-of-pocket costs for many consumers.
Costco admitted it made an error in Mr. Skrandel's case and that it did not intend for members to pay out of pocket for a replacement. It referred to the company return manual, which shows that the additional charge for a replacement should be discarded at checkout.
In 2019, Costco changed the wording to reflect a "limited" warranty, and the new labels direct consumers to the website for details. Costco has yet to comment publicly on this case.
Free Claims and the Federal Trade Commission
The FTC has long had concerns about businesses' use of the word "free" in marketing and labeling. As a result, it has developed guidance that clearly defines the term to mean that consumers can reasonably expect that there will be no cost for free items. FTC guidelines also state that "all such offers must be made with extreme care so as to avoid any possibility that consumers will be misled or deceived."
Those guidelines are pretty clear-cut. If a business claims a product is free, the purchaser should not expect to incur a cost.Yet, when Costco labeled batteries with the words "free replacement," they charged customers for the replacement. This appears to violate FTC policies.
Florida's Deceptive and Unfair Trade Business Practices Act clearly indicates that civil cases can be brought against businesses that use deceptive practices. In addition, it allows for awarding actual damages, attorney fees, and court costs.
Basics of a Class Action Lawsuit
Class action lawsuits are civil cases brought against an entity by individuals or businesses on behalf of other individuals or businesses similarly situated. The class action claim(s) seek to recover injuries or damages on behalf of everyone affected, instead of just a single person or business. Consumer fraud and defective products are common reasons for class action lawsuits.
To proceed with a class action suit, a plaintiff must demonstrate that a group of people or businesses were similarly affected and damaged. This happens during the certification process, which is where Mr. Skrandel's case is currently, more specificlly in the U.S. District Court for the Southern District of Florida as case number 9:21-cv-80826.
Consumers Affected by Costco's Claims
Costco members who purchased Interstate branded batteries between 2014 and 2019 from Costco warehouses may have been affected when returning defective products. The class action suits currently in process claim that thousands of Costco members were affected by the false claims.
Mr. Skrandel has asserted that members affected by the false claims can be identified through Costco's database of member transactional data.
Do you have a Class Action Claim?
If you think you have been victimized in a way that others similarly situated were also victimized, you might have standing to bring a class action lawsuit. Gordon & Partners can help you understand the process. Contact us at (855) 722-2552 to set up a free consultation. We will review your case and explain the process.
Sources:
https://www.ecfr.gov/current/title-16/chapter-I/subchapter-B/part-251
https://www.law360.com/articles/1574968/fla-consumer-says-costco-admitted-to-car-battery-scheme
http://www.leg.state.fl.us/statutes/index.cfm?App_mode=Display_Statute&URL=0500-0599/0501/0501PARTIIContentsIndex.html
Defective Products News
Live Chat Now
Verdicts & Settlements
R.J. Reynolds Tobacco Company product liability.
R.J. Reynolds Tobacco Company product liability.
Jury verdict for the wrongful death of a 63-year-old man survived by his widow.
Verdict against cigarette manufacturer for family of local lawyer who died of lung cancer.
Verdict against tobacco manufacturer for family of man who died from lung cancer as a result of smoking.
View more results