West Palm Beach Storm Water Damage Lawyers

– Client Reviews

Water damage is an important concern for most residents in South Florida. Whether from hurricanes, flooding, severe thunderstorms or other weather-related incidents, South Florida residents are at an increased risk for experiencing water damage at some point during homeownership.
Because of this, there are strict rules and guidelines for how insurance companies handle claims for water damage. If you are struggling to obtain the compensation you need for a water damage claim, Gordon & Partners can help. We have decades of experience representing policyholders against insurance companies. As members of the Palm Beach County Bar Association and the Florida Justice Association, our attorneys are well-versed in the many insurance laws that affect the residents of Palm Beach County and the state of Florida. We can advise you of your legal options for obtaining the compensation you need for your water damage claim through a free, no obligation consultation.
Contact us today. We do not get paid unless you do.
Is Water Damage Covered by Homeowner's Insurance?
Water damage can cause devastating loss to your home and property. Unfortunately, filing a claim and obtaining the compensation you deserve for this type of damage can be complicated, as different types of water damage are covered by different insurance policies.
A typical homeowner's insurance policy will cover most losses from water, including:
Burst pipes
Faulty plumbing
Toilet leaks
Overflowing washing machines
Leaking dishwashers
Leaking air conditioning units
However, water damage that is caused by natural occurrences, such as heavy rain, hurricanes or flooding may not be covered under a homeowner's insurance policy in South Florida. Because we are located in a high-risk area for hurricanes and flooding, many homeowners in this area must purchase additional coverage.
Our West Palm Beach storm water damage lawyers can review the details of your policy to determine what types of water damage are covered.
Call 1 (855) 722-2552 for help determining if your claim is covered.
Hurricane Coverage
Florida law requires residential property insurance policies to include coverage for damage caused by wind during a storm that has been declared a hurricane by the National Hurricane Center (Fla. Stat. Ann. § 627.4025(2)(a)).
This coverage includes losses or damage to the interior of a building caused by rain, hail, dust or sand if the direct force of the windstorm caused damage to the building and created an opening through which these types of damages could occur.
For a loss to be covered, water must have entered the home through damage caused by wind, not from rising waters. For example, water damage from a damaged roof caused by wind would be covered.
The law considers a windstorm to be tornadoes, cyclones, rain, hail, wind and wind gusts caused by or resulting from a named hurricane.
Insurance companies are required by law to offer discounts for properties with wind-resistant features and other construction techniques that help prevent damage from hurricane windstorms.
Windstorm Coverage
However, insurers in Florida are not required to provide windstorm coverage if the property is eligible for wind-only coverage from the state-run Citizens Property Insurance Corporation.
Citizens is a non-profit government entity created by the Florida Legislature in 2002 to provide insurance coverage to Florida policyholders who are entitled to but are unable to find insurance coverage through a private insurer. In many situations, this includes homeowners in coastal regions along southeastern Florida.
These policies are only available in certain situations and provide coverage for damage from hail and windstorms, including hurricanes and tropical storms.
Because every policy is different and offers varying levels of coverage, it is vital that you carefully review the details of your insurance policy to determine what is and is not covered. Our storm water damage lawyers will review your policy for you and advise you of your options for obtaining compensation for your claim.
Complete a Free Case Evaluation form now.
Flood Insurance
Damage to property from flooding, or rising water, is not covered under most homeowner's insurance policies, so property owners must purchase a separate flood insurance policy. Homes in high-risk flood areas, including much of South Florida, are required to have flood insurance.
Flood insurance can be purchased from the National Flood Insurance Program, which is governed by the Federal Emergency Management Administration (FEMA). To be eligible for this program, your community must be a member of the program and participate in floodplain management by adopting local measures to reduce floods.
Those in moderate- or low-risk areas can also purchase flood insurance through an authorized private insurer. It can be added to a homeowner's policy through an endorsement or purchased as a stand-alone policy.
According to Fla. Stat. Ann. §627.715, a flood is defined as a temporary condition of partial or complete inundation of two or more acres of normally dry land or two or more properties, one of which must be the policyholder's property, resulting from:
Overflow of inland or tidal waters, including streams, rivers, lakes and coastal storm surge
Unusual or fast accumulation or runoff of surface water
Collapse or sinking of land along the shore of a lake or other similar body of water resulting from erosion or caused by waves or currents that exceed anticipated levels
Mudslides
What Is Covered by Flood Insurance?
Policyholders can choose between several flood insurance policies based on the qualities of their home and the level of risk of its location. Typically, a standard flood insurance policy must cover:
Coverage for additional living expenses
Replacement costs for personal property or contents that are repaired or replaced
This can include:
The building and its foundation
Electrical, heating, plumbing, and heating and air conditioning
Major appliances such as refrigerator, dishwasher and stove
Permanent carpeting, paneling, cabinets and bookcases
Detached garages
Removal of debris
Personal belongings such as furniture, electronic equipment and clothing
Policyholders can purchase varying levels of coverage that may provide additional coverage for flood damage, including coverage for mold resulting from flood waters.
If your insurance company is refusing to cover anything that should be covered under your policy, our West Palm Beach flood insurance lawyers can handle all negotiations with the insurance company and attempt to recover what is owed to you.
Click to contact Gordon & Partners.
What to Do After Suffering Water Damage in a Storm
Water damage from a storm or any kind of weather system can be devastating. However, it is important that you follow these steps after the storm to ensure your rights are protected and you have the documentation you need for a strong claim.
Only return to your home once it is safe to do so.
After returning, beware of electrical and slip and fall hazards.
Immediately contact your insurance company to notify it of your claim.
Document the damage by taking photographs of all damaged objects, structural damage and standing water marks and making a list of lost items including purchase date, value and receipts.
Attempt to mitigate damage to your property by removing excess water, wiping all solid surfaces and removing wet upholstery; using large fans to dry out dampened areas and dehumidifying the home to help prevent mold; and placing a tarp over damaged roof or windows to prevent further damage.
Obtain estimates for the cost of repair work.
Before beginning any water damage restoration or repair, roof repair, or other fixes, confirm what is covered by your policy.
Filing a Claim for Storm Water Damage
It is recommended that you contact your insurer as soon as possible after experiencing water damage.
To file an insurance claim, you should:
Contact your insurer, making sure to have your policy number on-hand. According to the Homeowner Claims Bill of Rights, you should receive acknowledgement of receipt of your claim within 14 days of filing.
Complete a proof of loss within 60 days of the flood. This is a sworn statement detailing the amount you are claiming and providing any necessary supporting documentation.
Within 30 days after receiving your proof of loss, the insurance company should provide communication about whether your claim will be investigated, covered in full, partially covered or denied.
You should receive full payment, partial payment for the portion of a claim that is undisputed or denial of the claim within 90 days, depending on any dual interest noted in the policy.
Unfortunately, insurance companies will often offer lowball offers that do not cover the full value of your losses. In other situations, they may incorrectly deny or delay a valid claim by acting in bad faith.
Our West Palm Beach storm water damage lawyers have experience holding insurance companies accountable for the compensation they are required to pay to policyholders. We can help you recover the payment you are owed.
Call 1 (855) 722-2552 today for a free consultation.
Contact Our Storm Water Damage Lawyers
If you are struggling to obtain the compensation you deserve for your water damage claim, do not hesitate to contact our West Palm Beach storm water damage lawyers for a free consultation.
We have decades of experience working with insurance companies and can help negotiate a fair settlement that covers the full value of your losses. If we are unable to come to a reasonable agreement or if the insurer has acted in bad faith, we are not afraid to use legal action.
To learn more about how we can help you with your claim, contact Gordon & Partners today. Our team works on a contingency fee basis and charges no upfront costs or attorneys' fees unless we obtain compensation for you.
Call 1 (855) 722-2552 or complete a Free Case Evaluation form.
Further Resources
Live Chat Now
Verdicts & Settlements
R.J. Reynolds Tobacco Company product liability.
R.J. Reynolds Tobacco Company product liability.
Jury verdict for the wrongful death of a 63-year-old man survived by his widow.
Verdict against cigarette manufacturer for family of local lawyer who died of lung cancer.
Verdict against tobacco manufacturer for family of man who died from lung cancer as a result of smoking.
Verdict for widow of man who died of lung cancer as a result of addiction to smoking.
Gordon and Partners, along with co-counsel, recently represented the family of a smoker who passed away when she was 60 years old from lung cancer caused from her long time addiction to smoking cigarettes since she was a young girl. The case was tried in Lowell, Massachusetts and resulted in a verdict of 17 million dollars on May 31, 2019.
Recovery for man and family for injuries caused by a defective auto part.
Verdict for a smoker who contracted cancer of the jaw.
A Pinellas County jury verdict for the estate of a man who died of lung cancer at the age of 42.
Jury verdict for the wrongful death of a 68-year-old man from lung cancer from smoking cigarettes manufactured by RJR and Philip Morris.
Recovery for man who suffered brain injury and paralysis after collision with Blood Mobile.
Jury verdict for the wrongful death of a 97-year-old woman at an ALF.
Negligent supervision at Assisted Living Facility resulting in death.
Negligent failure to diagnose cancer.
View more results
Featured Attorney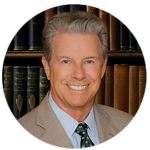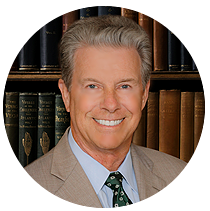 Robert E. Gordon
Robert E. Gordon is a personal injury attorney and founding member of the law Offices of Gordon & Partners. He is a strong advocate in fighting for the injured.
Read more



Insurance Claims News