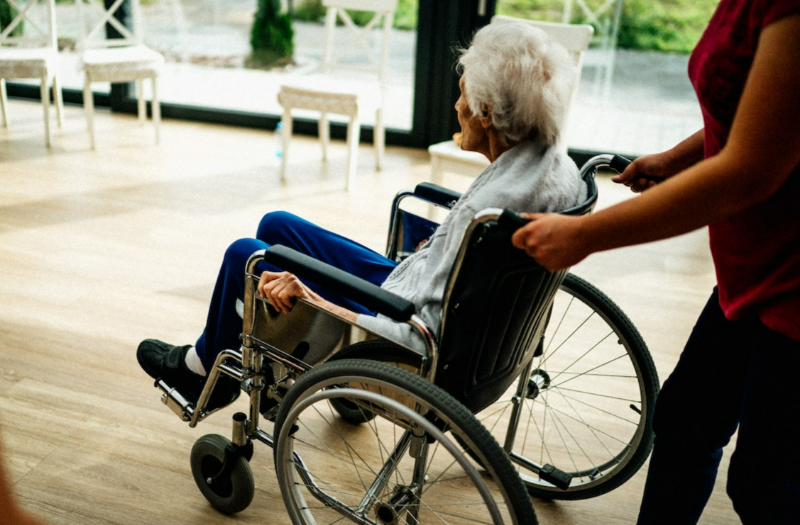 Everyone wants a comfortable home, even when circumstances change. Nursing home facilities can provide a pleasant environment for any nursing home resident who needs living assistance.
Yet, not every nursing home is a place of security. Abuse in nursing homes causes terrible emotional and physical pain.
Identifying the risk factors of nursing home abuse can help you protect your loved ones. A Gordon & Partners nursing home abuse lawyer can help you pursue justice if you discover the warning signs of abuse in nursing homes, which are discussed in this article.
Recognize the Qualities of Good Nursing Homes
Well-managed nursing homes help thousands of aging Americans and their families annually. The State of Florida has the highest percentage of elderly residents in the US.
Florida laws regulate all types of nursing homes and assisted living facilities. Their services must meet the standards to maintain licensure.
High-quality care for nursing home residents
Florida nursing homes should show a "reasonable and consistent quality of resident care."
Reasonable care shows concern for the safety of others. Nursing home administrators and staff members should demonstrate the judgment that an ordinarily cautious and rational staff member would use in similar circumstances.
Consistent care requires those interacting with nursing home residents to meet standards of care. Inconsistency between shifts can result in insecurity and nursing home abuse.
Various factors play into a nursing home's ability to provide appropriate care, including these described below.
Safe housing conditions
The location and living conditions of a nursing home always matter. All buildings and rooms should contribute to the inhabitants' comfort, health, and safety. The nursing home should have:
A clean and abundant water supply
Regular and appropriate sewage disposal
Safe food handling practices
General cleanliness and disease control practices for the facility, the nursing staff, and the residents
Laundry and housekeeping
Several national agencies oversee facility conditions and nursing home abuse cases in Florida, inspecting nursing homes at regular intervals. If a national center notices warning signs or hazardous conditions in a nursing home, they can order changes. Nursing home residents can also request improvements.
Most nursing homes use a call system, allowing patients and nursing staff communication. Trained staff members should respond to calls for assistance, especially in emergencies.
Appropriate staffing practices
All nursing home personnel, including nursing directors, medical workers, assistants, and other support staff members, should possess the proper credentials. Adequate staffing is required for each shift.
If a nursing facility's staffing credentials or practices fall into question, the Florida Abuse hotline is open 24 hours a day, 7 days a week. Call 1-800-962-2873 to report all types of nursing home abuse, nursing home neglect, or exploitation.
You can also contact our law firm at (855) 722-2552. We know that making a call about nursing home abuse can be intimidating, but we will lend you an empathetic ear so you feel comfortable telling us your story. And if we take on your case, Gordon & Partners is ready to guide you with the same care each step of the way.
After receiving a report of nursing home abuse, a member of an agency for adult protective services might conduct a visit. Deficient care facilities can face civil penalties, and the facility might even be shut down if the nursing home abuse persists.
Sometimes, the only people who can make sure nursing home abuse comes to light are concerned family members. Yet, how can you know if your loved one is receiving proper care?
Types of Nursing Home Abuse
In the 2020-2021 Fiscal year, the Florida Abuse Hotline received 482,815 calls and online messages regarding abuse. Yet, studies suggest that for every reported case of abuse, some 23.5 cases may go unreported.
As a family member of a nursing home resident, you can be an agent of change. The first step is understanding the warning signs of nursing home abuse and neglect.
The World Health Organization (WHO) defines elder abuse as "a single or repeated act, or lack of appropriate action. It can occur in any relationship which causes harm or distress to an elderly person. Nursing home abuse violates human rights and often causes loss of dignity and respect. Consider the following types.
Psychological abuse
Many people are surprised to learn how prevalent emotional abuse is. Emotional abuse may manifest as:
Unreasonable confinement or punishment
Threats and actions intended to incite fear of physical harm or isolation
Verbal abuse and intimidation
Degrading speech (e.g. name-calling, ridicule, insults)
Yelling
The National Council of Child Abuse & Family Violence (NCCAFV) explains the sad results of emotional abuse, such as:
Mental anguish
Anxiety
Depression
Withdrawal
Reluctance to speak about the incident or denial of the abuse
Unexplained weight loss
Terror
Warning signs of emotional abuse can be challenging to detect, but you might notice a shift in your loved one's personality, mood, or behavior.
Physical abuse
Physical abuse is one of the next most common types of nursing home abuse and violence faced by elderly people. The NCCAFV defines it as anything that results in "bodily harm, injury, unnecessary pain, unreasonable confinement, punishment, coercion, or mental distress."
Physical abuse occurs when someone engages in:
Hitting, punching, smacking, or slapping
Kicking
Shoving, pulling, or shaking
Pinching and scratching
Biting or spitting
Choking or suffocating
Pulling hair
Throwing items
Administering unnecessary or excessive doses of medicine
Using physical restraints or psychotropic medication as punishment
Sometimes, the following physical signs of nursing home abuse are visible or discovered in medical examinations:
Dislocated or broken bones
Bruises, cuts, scratches, or burns
Bitemarks
Untreated bed sores or injuries
Poor hygiene
Dehydration or malnutrition
Red eyes from crying
Unexplained weight loss
In other nursing home abuse cases, the damage caused by physical abuse might not be readily apparent on the outside. Instead, your elderly family member might:
Have trouble sleeping or seem unable to concentrate
Attempt self-harm
Try to run away
Act guilty or angry
Experience feelings of worthlessness or lack of self-esteem
Nursing home staff members guilty of physical abuse might try to avoid getting caught. They might hide injuries with blankets or clothing or cover bruises with makeup. By being observant, though, you have a higher chance of detecting nursing home abuse early.
Financial abuse
Financial abuse is any behavior that results in the financial exploitation of an older person without that person's knowledge and consent. This definition encompasses illegal or unethical profit, use of that person's money, or healthcare fraud.
Mental impairments or other conditions might require a nursing home staff member or relative of the nursing home resident to control his or her finances. However, if the funds are used for personal gain, this is financial abuse.
You can recognize financial abuse if your loved one should have sufficient resources. Being low on food or clothing could indicate improper use of funds. Watch out for unusual bank activity or changes to their will or ownership titles.
Neglect
Abuse in nursing homes can result from an intentional act. For example, nursing home staff could withhold proper medical care from vulnerable residents. Other forms of abuse and neglect are unintentional, like medication errors due to poor documentation.
Some common physical signs of neglect are:
Falls
Serious injuries like fractures
Infections or frequent bouts of preventable illness
Dehydration, malnutrition, or rapid weight loss 
Pressure ulcers
Bed injuries (e.g. asphyxiation or crushing injuries)
Patients with Alzheimer's disease or mental illness wander away or get lost
Reluctance to speak around nursing home staff
Unexplained bruises, welts, or wounds
Unexpected death
Dirty nursing home conditions
Nursing home neglect is a serious form of abuse. If it is happening to your loved one, more elder abuse victims will likely be in the same facility. If you report nursing home abuse and neglect to the proper authorities, you could help countless other residents as well.
Sexual abuse
Any unwanted sexual attention can be sexual abuse or harassment. In nursing facilities, many older adults might have mental health conditions that make them unable to understand consent. Any sexual activity with such nursing home residents would be wrong. 
Sexual assault victims don't always have physical injuries or warning signs. Some perpetrators use intimidation, coercion, and threats rather than physical force. Some behavioral indications of sexual abuse are:
Self-harming behaviors (e.g. self-mutilation, suicide attempts)
Changes in social interactions (e.g. sexual promiscuity, aggression, excessive attachment or withdrawal, avoidance of specific nursing home staff members or physical touch)
Sleep disturbances (e.g. insomnia, bedwetting, nightmares)
Changes in eating
Incontinence
Sudden unwillingness to undress or shower
Emotional trauma often results in feelings of despair or anxiety and compulsive behaviors. Specifically, this type of nursing home abuse can cause rape trauma syndrome, a form of post-traumatic stress disorder.
In Florida, sexual assault is a crime. Elder sexual abuse cases should be reported to local law authorities.
Take Action Against Abuse in Nursing Homes
At Gordon & Partners, our nursing home abuse lawyers are determined to do our part to stop and prevent nursing home abuse. We know Florida nursing home abuse laws, and we are not afraid to use them to protect victims whenever elder abuse cases arise.
Florida victims of elder abuse and their family members can seek financial compensation for nursing home abuse and neglect and any resulting medical bills. If you suspect abuse and want to pursue the best possible outcome, visit our West Palm Beach personal injury law office or message us today to schedule your free nursing home abuse consultation.