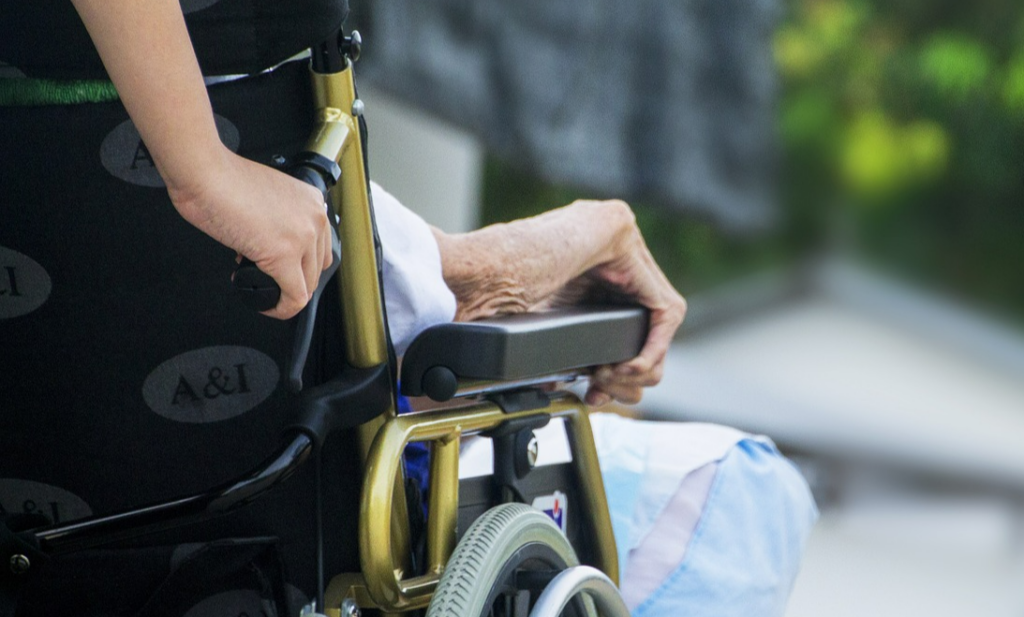 Families put their trust in nursing homes to provide safe and caring living environments for their aging loved ones. Sadly, this trust is misplaced at times. The World Health Organization (WHO) has reported that around 1 in 6 seniors experienced some form of abuse in community living settings during the past year.
Reporting nursing home abuse and neglect is critical to prevent reoccurrences. Some people suspect their loved one is a victim of nursing home abuse but do not tell anyone because they are unsure how to report it. This article will discuss how to report nursing home abuse in the State of Florida.
If you suspect that your family member is a victim of nursing home abuse in Stuart, FL, or the surrounding area, our personal injury lawyers are here to help. At Gordon & Partners, we can help you protect your loved one and inform you of your legal rights and options. Call us 24/7 at (855) 722-2552 or complete the contact form to schedule a free case evaluation.
Types of Nursing Home Abuse You Should Report
Many nursing home abuse cases go unreported for various reasons. Residents and their families may give nursing homes and assisted living facilities the benefit of the doubt or be unsure when it is the right time to report nursing home abuse. Nursing home administrators and staff members are often skilled at hiding evidence of abuse or neglect. 
If you notice signs of nursing home abuse or have concerns regarding the care of your elderly family member, do not hesitate to seek help. You know your loved one best, and there is a good chance that your concerns are valid.
Reporting nursing home abuse is an essential step in protecting your loved one, so you should feel free to take action when necessary. The following are some examples of issues that especially justify reporting abuse and consulting a personal injury lawyer about filing a claim or lawsuit.
Physical abuse
Nursing home facility residents are being physically abused when staff members use intentional or inappropriate force against them. Hitting, slapping, punching, overmedicating, pinching, and inappropriate use of restraints are examples of physical abuse that should be reported.
Family members need to know what signs of nursing home abuse to look for so they can protect their loved ones.
Some signs of possible physical elder abuse are:
Unexplained or recurring injuries
Marks on wrists from restraints
Broken hearing aids or glasses
Change of behavior in front of certain staff members
Tooth or hair loss
Staff members refusing to let you visit your loved one
Emotional abuse
Nursing home abuse can also come in the form of emotional or psychological mistreatment. This type of abuse should be taken seriously and reported.
A nursing home staff member, fellow resident, or visitor may verbally abuse a senior through name-calling, belittling, threats, or ridiculing. Another form of emotional abuse is intentionally isolating seniors for extended periods or preventing them from spending time with friends and family to "punish" them.
Psychological abuse can be difficult for family members to identify since it doesn't leave visible physical wounds.
The following warning signs may show that your loved one is being emotionally abused:
Changes in eating and/or sleeping patterns
Loss of interest in favorite activities
Soothing behaviors such as thumb sucking and rocking back and forth
Change in behavior with certain residents or staff members
Signs of depression
Self-neglect, lack of proper hygiene
Financial abuse
Financial abuse is the improper use of a nursing home resident's funds, property, or other assets. Seniors with dementia or other cognitive disabilities are at greater risk of being financially exploited.
Stealing cash or valuables, opening a credit card in a resident's name, forging a signature on a check or other document, or coercing a senior to change his or her power of attorney or will are all examples of financial abuse.
Some signs that your loved one may be a victim of financial abuse are:
Complaints of lost money or missing items
Unexplained credit card charges
Fear or anxiety when discussing finances
Changes in spending patterns
Giving expensive "gifts" to staff or residents
Unexplained loans or lines of credit
Sexual abuse
Sexual abuse is one of the most devastating forms of elder abuse and should never go unreported. Any form of unwanted sexual contact, such as harassment or touching, is considered to be abuse.
Nursing home residents with Alzheimer's disease, dementia, or other brain diseases and mental illnesses may especially be targets for sexual predators. Acts of sexual abuse may be committed by staff members, visitors, or other residents.
The following may be signs that your family member has been sexually abused:
Changes in mood or behavior
Unexplained bruises in the pelvis or inner thigh
Recurrent urinary tract infections in females
Sexually transmitted diseases
Torn clothing
Neglect
Nursing home residents are neglected when staff, either unintentionally or intentionally, fail to provide them with their basic needs. Understaffing is often the cause of neglect in nursing homes. However, even if it is unintentional, there is no excuse for nursing home neglect.
Neglect can be just as traumatic and life-threatening for residents as outright abuse. Nursing home neglect should not be dismissed; it should be reported.
Watch for the following signs your loved one may be neglected:
Dehydration or malnutrition
Changes in mood or behavior
Poor hygiene or unkempt appearance
Restraint injuries
Medication errors
Bedsores
Unsanitary living conditions
Resources Available to Report Nursing Home Abuse in Florida
If you suspect that your loved one is the victim of nursing home abuse in Florida, you are likely upset and unsure of what to do to protect your loved one. You may have already spoken to the nursing home administrators and staff but are concerned that they will not change the way they treat the residents under their care.
The State of Florida provides several options for reporting suspected abuse. You can report nursing home abuse or neglect to the proper authorities, including the following parties.
Law enforcement
One of the most efficient ways to report suspected nursing home abuse and neglect is to call 911 and alert the local authorities. Reporting elder abuse to local law enforcement is especially recommended when there is an emergency or if you feel that your loved one is in immediate danger.
When you call 911, the dispatcher will send first responders to the nursing home if your loved one needs medical attention. They will also notify the proper authorities that a long-term care facility in the area may be failing to provide safe care to residents.
Adult Protective Services (APS)
Adult Protective Services (APS) is a program that provides aid to older or disabled adults who need assistance. APS workers investigate reported cases of nursing home abuse or neglect. They work closely with law enforcement, doctors, firefighters, paramedics, and other trusted professionals.
Any issues or concerns reported to the state's Adult Protective Services are confidential. After a report is made, it will be evaluated by a trained APS professional. If the report meets the required criteria, the next step will be to initiate a face-to-face meeting with the adult needing assistance. Click here to contact Adult Protect Services in your area.
Eldercare locator
The eldercare locator provides elderly persons and their families with information on senior services in their area. You can use this tool to find details on senior housing, jobs, doctors, insurance, transportation, and so on.
When looking to report nursing home abuse, the eldercare locator can be used to find senior advocacy services in your local community. You can access the eldercare locator online or by calling 800-677-1116.
Healthcare complaint portal
The Florida Health Care Complaint Portal is another online resource you can use to report elder abuse. The website allows you to file a complaint against a specific person, business, or both.
You will be required to answer a series of questions regarding the nature of the complaint and then be given instructions on how to file your specific complaint.
Nursing home ombudsman
Every state, including Florida, has a long-term care ombudsman program. An ombudsman for nursing facilities works to protect the rights of the elderly, stop and prevent abuse, and hold abusive staff accountable for their actions.
Nursing home residents and their families can bring complaints and concerns to an ombudsman, who will then investigate the reported abuse and work to find solutions on their behalf.
National Center on Elder Abuse (NCEA)
The National Center on Elder Abuse (NCEA) has been an aid to seniors for over 30 years. The organization directs seniors and their families to both national and local resources specific to their area and situation.
To contact the NCEA, you can call 855-500-3537 (ELDR) or send an email to ncea-infor@aoa.hhs.gov.
Medical professionals
Nursing home staff may lie about the cause of a resident's injuries to cover up elder abuse. If you suspect your loved one is a victim of physical nursing home abuse, you can schedule an appointment with a doctor to examine his or her injuries.
A doctor's testimony can provide solid evidence that can be used to validate your claims of nursing home abuse.
Nursing home abuse lawyers
If someone you love has been a victim of nursing home abuse or neglect, it is recommended to consult a lawyer. A nursing home abuse lawyer will know how to report mistreatment in your area.
After taking on a case, personal injury attorneys will investigate the reports of abuse, help resolve complaints, and identify all liable parties. In these ways, a lawyer can help you file a claim or lawsuit to recover financial compensation for medical bills and other expenses.
Our Stuart, FL Nursing Home Abuse Lawyers Are Here to Help
Reporting nursing home abuse is just one step in getting justice for your elderly loved one. At Gordon & Partners, our elder abuse attorneys will work with you to protect your loved one and inform you of your legal options.
Our law firm is outraged to hear reports of elder abuse here in Florida. We want to do what we can to help and protect those living in nursing homes. We accept nursing home abuse cases on a contingency fee basis, which means that you will not have to pay any upfront costs or fees for our services.
Contact us today to schedule a free case review. Our support staff is fluent in Spanish and is available 24 hours a day, 7 days a week, to answer any questions you may have.